MANCHESTER — A few health care executives expressed doubts Tuesday about the current market-based effort to control health care costs — the high-deductible health care plan.
Speaking at a Union Leader symposium about rising health care costs, one hospital executive said the plans — which require patients to pay thousands of dollars up front before insurance kicks in — can become a barrier to care.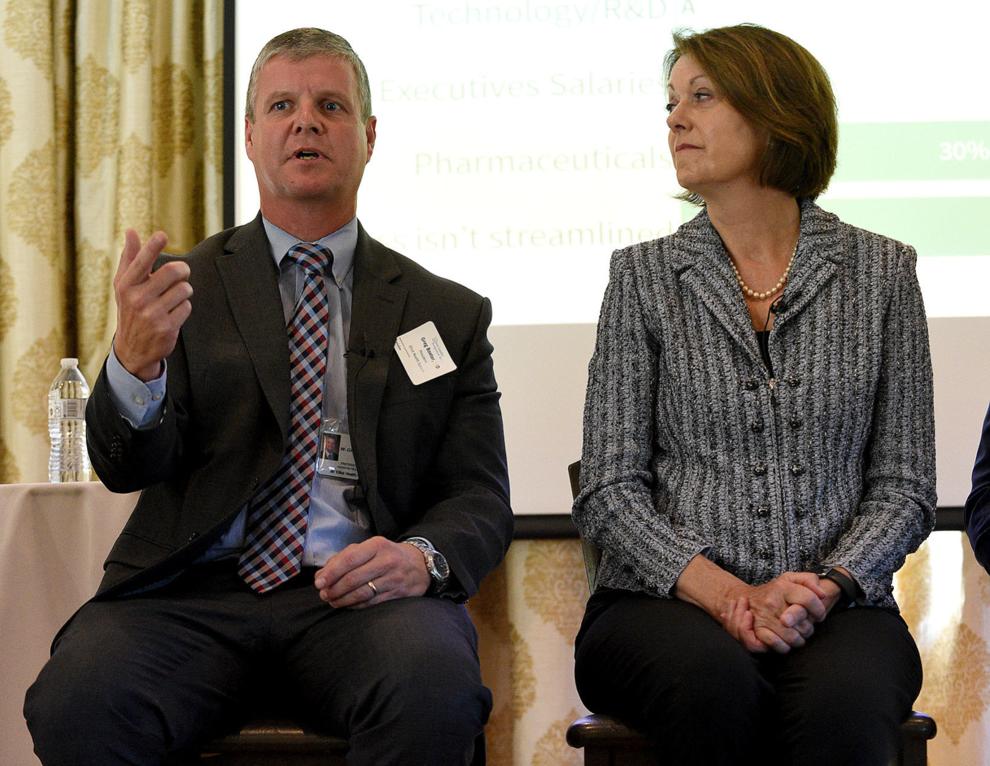 Another questioned whether it makes people healthier.
Joanne Conroy, a physician and president and chief-executive of Dartmouth-Hitchcock Health, called the plans a blunt instrument.
"We're not actually rewarding people. It feels like a punishment," Conroy said. But she acknowledged her organization provides a high-deductible plan to its 13,000 employees.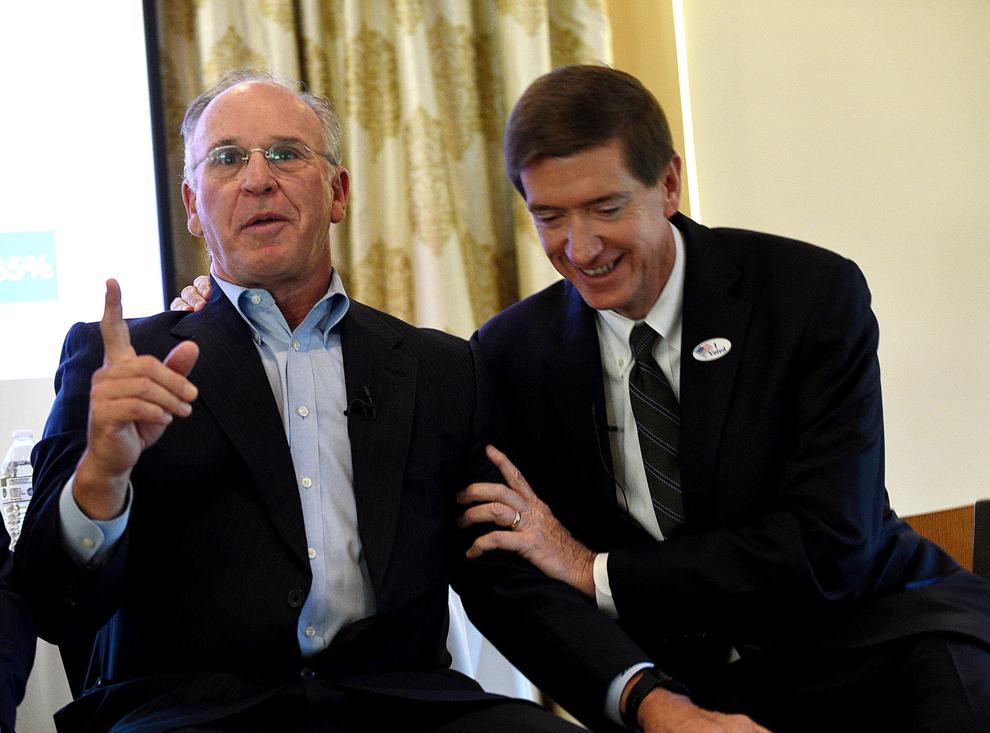 New Hampshire has the highest percentage of patients on high-deductible health plans in the country, Conroy said. Dartmouth-Hitchcock later pegged the number at 69 percent.
High-deductible plans have their adherents. Theoretically, they encourage a patient to shop around for care because they face significant out-of-pocket costs.
"One of the principal problems in health care is the lack of market forces. You need an experienced and informed consumer, which is the patient," said Nick Vailas, chief-executive of Bedford Ambulatory Surgery Center and the Patriot Health Partners health care plan. 
Adam Scott, senior vice president of health care services for Tufts Health Plan, said insurers like his company are enabling patients to take more control over their health care.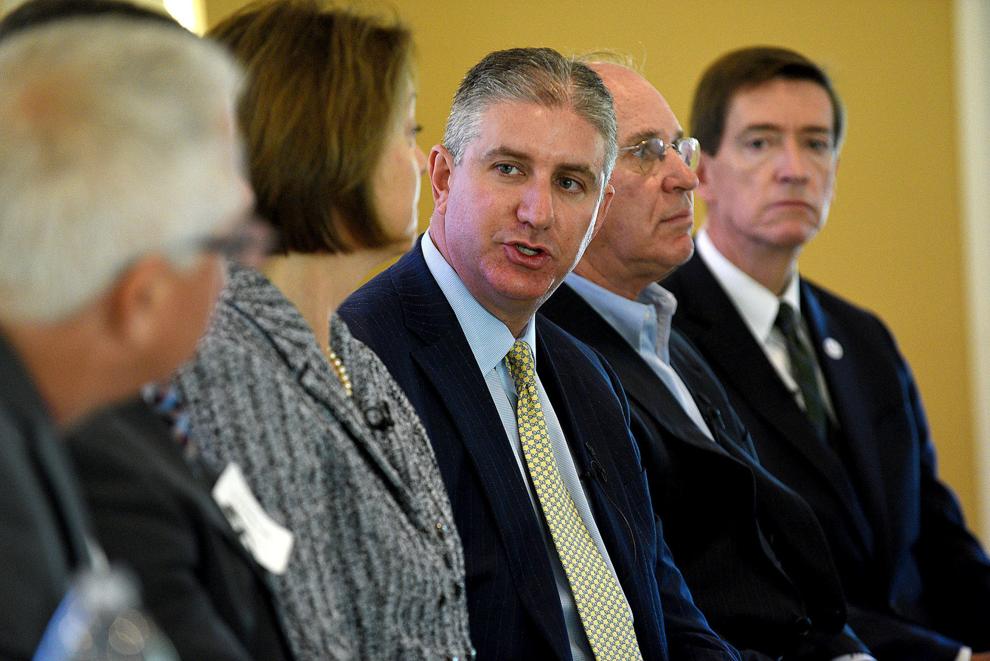 "We're putting tools in the hands of people," said Scott, who noted it is important to understand the needs of specific populations and their behavioral economics.
Health care not covered by insurance offers an example of how consumer behavior affects the marketplace.
The prices of plastic surgery have stabilized, and Lasik eye surgery prices have stabilized or even gone down because they are not covered by insurance and therefore subject to consumer pressures, Vailas said.
The hospital executives agreed that plastic and Lasik surgeries, termed preferential care, and tests such as blood work and MRIs, termed commodity care, are subject to market forces.
But a patient who is sick in the emergency room and needs $10,000 worth of treatment right away isn't price conscious, Conroy said.
"That's not the time for leverage," she said.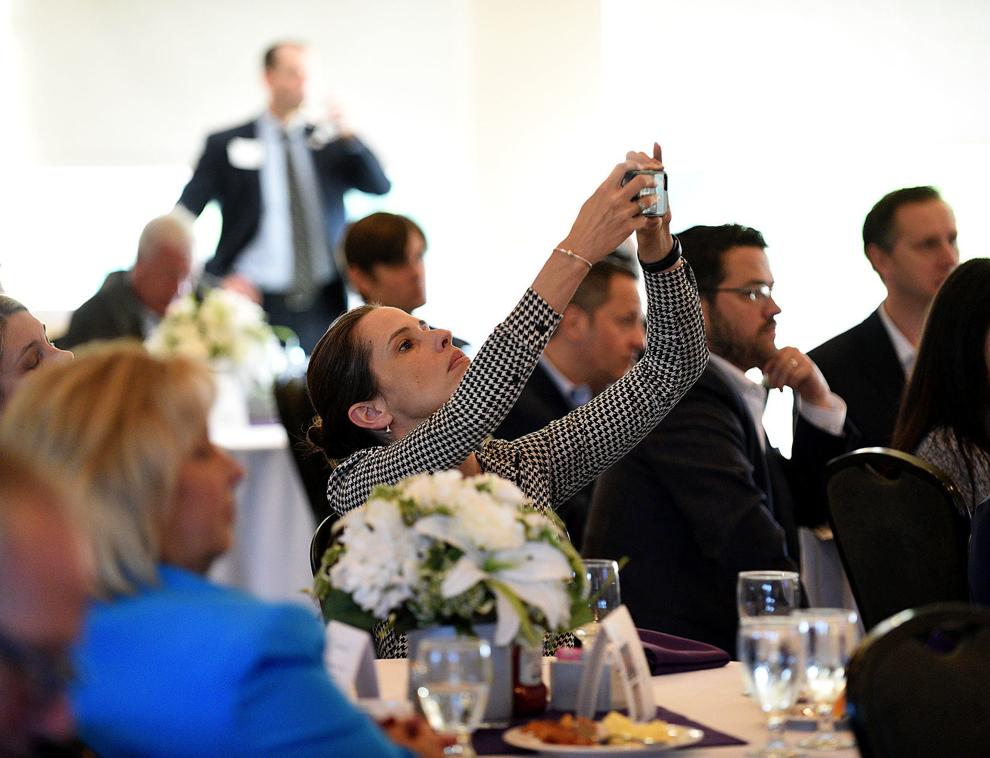 New Hampshire is behind the curve when it comes to value-based care, said Greg Baxter, a physician and president of the Elliot Health System.
Such care includes warranty care and bundled payments, where patients pay one price for all the care associated with a procedure.
The effort is to get better value for the care you pay for.
"If we continue to reduce unit costs and consumption goes up, it's a recipe for disaster," Baxter said.
Under bundled care, a patient may start paying for knee-related care 10 years before a knee replacement. Proper therapy and other interventions may avoid the procedure altogether, he said.
But that has its drawbacks. A patient may feel he paid for the knee replacement and wants it done, Baxter said.
Dartmouth Hitchcock is experimenting with value-based care, Conroy said. It is paying for all diabetes-related medication for its 900 employees who are diabetics. By doing so, it hopes to cut down on the number of emergency room visits, sick days and expensive treatment that becomes necessary when diabetics skip their medication.
Meanwhile, Alex Walker, the executive vice president of Catholic Medical Center, warned that some forces in health care costs fall outside the realm of employer-provided plans. That includes drug and alcohol users and the mentally ill.
"There is a segment out there that is unquestionably adding to the costs of health care," Walker said. They don't have any kind of a benefit plan, he said.
Dartmouth-Hitchcock attributed Conroy's information about insurance plans to the University of Minnesota's State Health Access Data Assistance Center.
The Union Leader Symposium Series is presented by the Goldman Sachs 10,000 small businesses program. Tuesday's event was sponsored by Borislow Insurance, Elliot Health System, Tufts Health Freedom Plan and New England Employee Benefits Company. It was moderated by Union Leader Business Editor Mike Cote.