LACONIA -- AN INSTITUTION on Lake Winnipesaukee is celebrating its 100th year in business.
Irwin Marine, headquartered in Lakeport, was recently named No. 12 among the Top 100 boat dealers in North America by Boating Industry Magazine.
Sitting in his office at the marina's headquarters on Union Avenue, President/General Manager Bruce Wright can see the slip where his parents docked their boat when he was just a kid. When he was in college, he worked in Irwin's service department, moving and cleaning boats and "doing whatever needed to be done."
Jack Irwin, whose father, Jim Irwin Sr., founded the company in 1919, said he asked Wright to become service manager when Wright graduated from Cornell University, and he's been with the company ever since. The marina has since expanded and now has locations in Hudson and Alton Bay.
In his more than four decades with Irwin, Wright has witnessed many changes in the industry, most driven by the evolution of technology that continues to make boating easier for the consumer.
With the ubiquity of technology in today's cars and homes, consumer expectations have risen for boats as well, and Irwin is fortunate to have the staff to manage the latest high-tech features, Wright said.
"When we get into a boat today, we bring a tool belt and a laptop," Wright said.
A recent trend is the popularity of pontoon boats, which Wright attributes to the advent of clean, quiet and smooth-running outboard motors coupled with the level of comfort and safety offered by the latest boat designs.
The Boating Industry award, presented in Orlando in December, "takes a lot of effort by a lot of people. It's everybody in the company that gets us that improvement every year," Wright said.
"It all boils down to how we take care of our customers. That's what brings people back to us. It's ultimately the customer experience that allows us to continue to thrive in this industry and in the recreational business."
Motorboats and music
Jim Irwin Sr. recognized early on that recreation could be a business. A South Boston native, his love of the trumpet set him on a path to shape the history and character of The Weirs, the lakeside section of Laconia that takes its name from the fishing traps used by its earliest Native American inhabitants.
"He was the type of guy who could figure out today what was going to happen tomorrow," said Jack Irwin, his youngest son. Born in Lakeport in 1930, Jack Irwin's memories remain as clear as the waters of Lake Winnipesaukee that have been so central to his life.
He said his father first arrived at The Weirs when he returned from World War I after serving with a Navy band. He stepped off a train to play at the grand 230-room New Weirs Hotel, which catered to an affluent clientele from Boston and New York.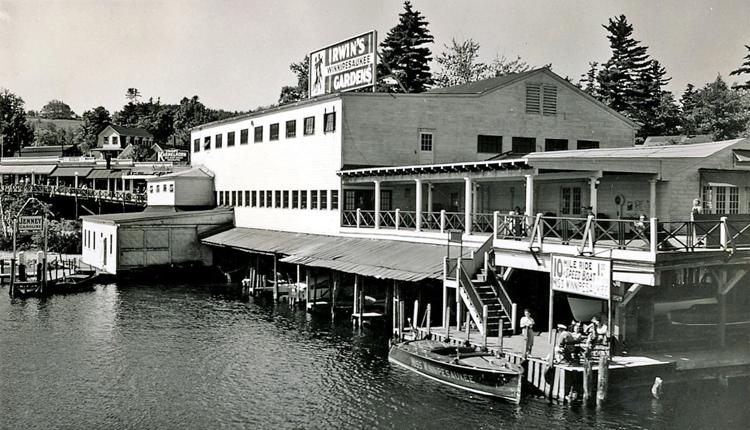 During the day, he worked at a marina on Weirs Bay that also ran a machine shop making automotive carburetors. In the fall he would return to Boston to play in an orchestra and to his job in the State Street financial district running orders and receipts from offices, exchanges and banks.
In 1919 he bought what had been Green's Boat Livery, which rented motorboats, canoes and rowboats. Renamed Irwin Marine, it was soon being billed as "The Largest Motorboat Garage in the World."
Sales took off with the now-classic mahogany inboard-engine runabouts, first with Hacker-Craft and Gar Wood and later with Chris-Craft.
Irwin mortgaged everything he owned and with a partner bought the Weirs Music Hall on Tower Hill, but in 1924, the New Weirs Hotel, the music hall and nine other buildings were destroyed by fire.
With his connections in Boston, Irwin was able to attract some investors and built a dance hall over the marina and christened it Irwin's Winnipesaukee Gardens.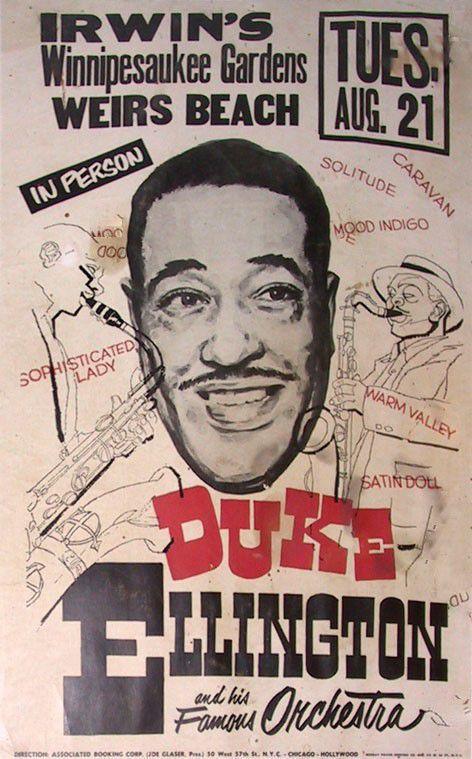 Irwin added a boardwalk and a pagoda to provide a prime viewing spot for the speedboat races he organized. He became a promoter of The Weirs and was responsible for bringing in a variety of entertainment to lure people to the area. Over the decades, the venue drew top acts including Count Basie, Glenn Miller, Duke Ellington and the Dorsey Brothers, along with throngs of dancers.
Speed and showmanship
A framed photo in one of the marina's offices proves just what a showman the elder Irwin was. It captured his namesake son being towed behind a taxiing seaplane on water skis in 1946.
Jack Irwin recounts the story: Bill Cannon, who was piloting the plane, lost sight of the skier. Thinking that he'd fallen, he hit the throttle to loop around. "The pilot looked down at the speedometer and saw he was going 90 mph, and then realized that Jimmy was still up and skiing."
When the stock market crashed in 1929, many who had bought Chris-Craft boats on installment plans were unable to make the payments. His father ended up with about a half-dozen of the repossessed boats and put the triple cockpit mahogany runabouts to use, giving speedboat rides.
Each was emblazoned with the "Miss Winnipesaukee" logo down its side, and Irwin recounted that when laden with up to nine passengers plus a driver, the boats were less than speedy. His father's solution was to take the windshields off, exposing the passengers to direct wind.
"They thought they were going a lot faster than they really were," Irwin said laughing.