KEENE — The Mountain, a Keene company, is trying to get back into the good graces of the Hindu community by pulling a pet bed from its website.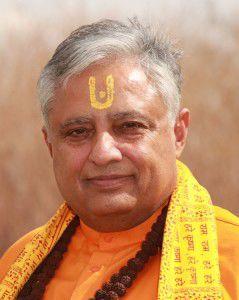 Rajan Zed, president of the Universal Society of Hinduism, issued a statement on Monday calling for an apology for the pet bed that depicts the Hindu god of wisdom, Ganesh. Zed called for the item to be discontinued.
On Tuesday, the company responded by doing just that.
"Recently, it was brought to our attention that the product we sell — a pet bed featuring the likeness of Ganesh, the Hindu god of wisdom, is offensive and disrespectful to members of the Hindu community. We want to express how deeply sorry we are for this oversight," the statement reads. "We acknowledge that we should have taken more care when reproducing a sacred religious symbol on our apparel and accessories."
The Mountain in its statement also thanked Zed for bringing the matter to its attention, and said it would strive to create a diverse and inclusive company.
"We hope that our immediate actions will help us begin to re-establish trust with the Hindu community," the statement reads.
Zed thanked the company for listening to his concerns, and said he thinks other businesses should be more careful about how they use sacred images to sell products.
"The Mountain and other companies should send their senior executives for training in religious and cultural sensitivity so that they have an understanding of the feelings of customers and communities when introducing new products or launching advertising campaigns," Zed said.
The Mountain said it will work to be careful going forward.
The store still uses an image of Ganesh on shirts, blankets, pillows and other products. Zed said he was not concerned about these items. The offensiveness of the pet bed was partially due to the ad copy that suggested cats and dogs could end up drooling on the image of the Hindu god, according to Zed's Monday complaint.
"Our promise to our customers moving forward is to always take pause and strongly assess the cultural impact of the products we create. Nothing is more important than knowing our customers can wear and use our products proudly. We will continue to grow in our mission to create artwear for all," the store's statement reads.
The Mountain has a sizable internet following based on the company's T-shirt designs, including the "Three Wolf Moon" shirt that became popular a few years ago.