LONDONDERRY — The biggest challenge facing the real estate market continues to be low housing inventory, says the new president of the Greater Manchester/Nashua Board of Realtors.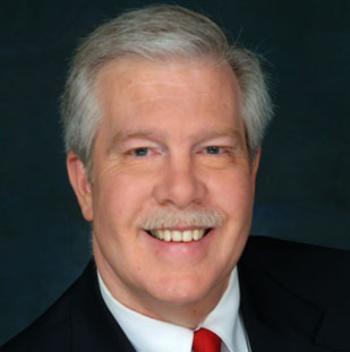 Steve White, a 30-year veteran of the industry, notes the high demand, especially in bedroom communities at the southern border.
Three- to four-bedroom single-family houses in Salem under construction now will be priced around a half million dollars.
The cost of land is generally 25% of the finished house price, he said.
There are high-income-earning professionals who can afford that, White said.
So builders are focusing on the high end of the market, while not enough affordable housing is being built for young people looking for their first homes.
"We have to find a better solution," White said last week.
White was recently named the president of the GMNBR for 2020.
The longtime Realtor with Berkshire Hathaway HomeServices Verani Realty said he differs from a lot of past presidents of the professional association who have been owners of their own brokerage firms.
"I'm just a broker with a large firm," White said.
Verani Realty president Giovanni Verani said in a statement that White has been a hardworking and dedicated Realtor since he started at the company.
White has been one of the top sellers and is deeply involved not only in the various committees of the GMNBR, but in other charitable organizations in the community, Verani said.
"We are incredibly proud of him and this immense honor," Verani said in a statement.
White was elected in October 2018 and has served the past year as a "president elect" to learn the ropes.
There are currently more than 1,800 members in the organization, he said.
White said he's got a few ideas on how to improve the value of organization membership with more professional resources, but also on how to cope with changing times in the real estate business.
"It's a challenging time for real estate," he said.
For instance, there is an increased push for real estate sales to be conducted online, without more than a virtual connection to one's broker. But White said he would advise his 30-year-old daughter to meet an agent in person, ask questions in face-to-face meetings and establish a foundation of trust.
"I'm old school. I think you need to go meet an agent. I think you need to go kick the tires," White said.
White said he wants to see more government involvement in the creation of affordable housing projects, but he also thinks local communities have a key role to play in diversifying and expanding the housing options.
Specifically, White said he wants to see lot-size requirements reduced, more tiny home communities allowed and restrictions lifted on turning basements or garage lofts into apartments that homeowners can rent out.
White believes tiny homes are a potential solution to veteran homelessness. The Marine Corps veteran was sold on the idea after seeing a presentation about a veteran-focused tiny housing community Kansas City.
"We can't leave these men behind," White said. "If they can do it in Kansas City, we can do it in New Hampshire."
Tiny homes could also free up more rental units, which have historically low vacancy rates, as single people and couples choose more tiny homes instead, White said.
As a Nottingham resident, he's planning to lobby for smaller lot-size requirements, asking the land-use boards there to reduce the current requirement from two acres to one acre.
White said he sees as misguided a lot of the community pushback related to affordable housing developments.
"They think we have too much density; the reality is we don't have enough people," White said, pointing to shrinking school enrollments.
White also has some ideas on how to restructure and streamline the GMNBR in an effort to save members money and improve the return on their investment.
"I want to open up as many resources to my membership as possible," White said.
He noted some committee meetings could use teleconferencing or other virtual meeting technologies as a way to bring everyone to the table when needed.
White also wants to partner more with organizations such as the Women's Council of Realtors and NeighborWorks. The goals would be to provide networking opportunities for members, support affordable housing projects and invest in more educational programs for first-time home buyers.
Meanwhile, White will be helping president-elect Chris Ware prepare for his term as president in 2021.