LINCOLN — Next year, Loon Mountain Resort plans to put the "Cadillac" of chairlifts into service.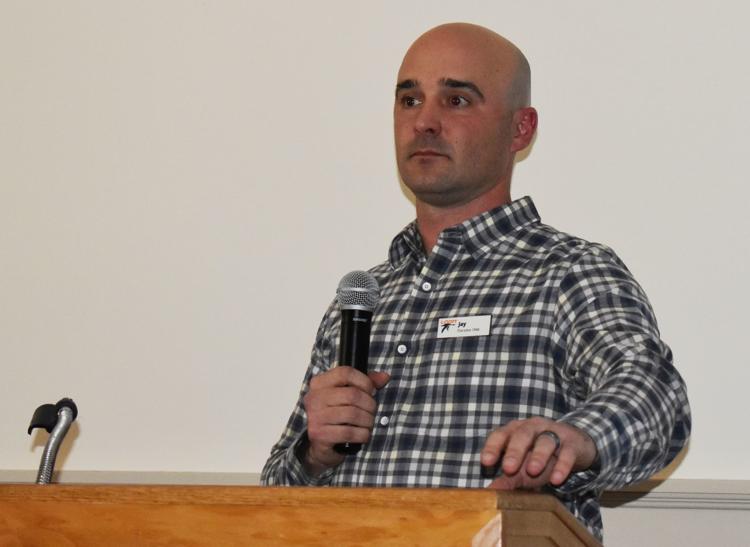 The high-speed Kancamagus 8 bubble lift will carry up to eight passengers in extra-wide heated seats, and will replace the existing Kancamagus Express Quad
The existing system was installed at Loon in 1995.
Known as the Kanc8 for short, the new lift will be only the second of its kind in North America.
Boyne Resorts, which purchased Loon in 2018, installed the first one at its Big Sky Resort in Montana, said Jay Scambio, Loon's president and general manager.
Scambio rolled out the Kanc8 during a presentation to local and regional stakeholders.
Compared to the Kanc Quad, which can carry up to 2,800 riders per hour, the Kanc8 will be able to carry 3,500 while doing so in what Scambio said was "the Cadillac of what you can do" in terms of chairlift luxury, technology and safety.
The Doppelmayr-built Kanc8 will have 62 chairs; is both ultra-smooth and "whisper quiet," and moves at 18 feet per second, reaching the summit in under 4.5 minutes, according to Loon. The lift will also be equipped with auto-locking restraining bars, individual footrests and height-adjustable conveyor loading that increases efficiency in transporting guests, Scambio said. On a day like Friday, when temperatures were in the single digits and the wind was howling, that would have been welcome to skiers.
Since opening in 1966, Loon has been a leader in the ski industry, said Scambio.
He said the four pillars of the company's Flight Path: 2030 – to elevate the ski experience, excel in every season, connect the community and grow responsibly – will help Loon to "pioneer the new New England" resort.
While the Kancamagus 8 will be the first manifestation of that resort, Scambio said the plan also calls for reconstruction of base lodges; expanding skiable terrain; and making the snowmaking system fully automated.
To become even more of a four-season resort, Loon is considering adding attractions such as a mountain coaster and rock climbing, he said. The resort wants to achieve its goals while being environmentally responsible, with the goal of having a "net-zero carbon footprint" by 2030.