The New Hampshire Sunday News in partnership with the Greater Manchester Chamber is profiling how small businesses are responding to challenges prompted by the coronavirus pandemic.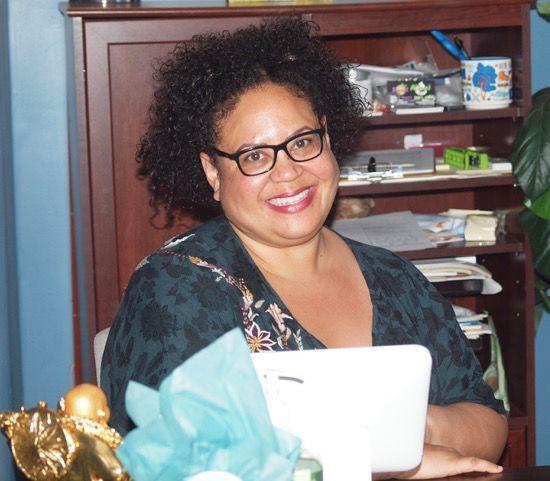 Owning a skin care studio in the midst of a pandemic certainly isn't ideal. Traci Collins of Bedford says she's taking the challenge in stride and looking for all of the silver linings.
"I was set to have a record year, but then COVID-19 hit," said Collins, who opened Traci Collins Skincare Studio two years ago.
The esthetician provides an array of services at her studio at 40 S. River Road, Suite 50, including waxing, facials, enzyme treatments, chemical peels, LED light therapy, microcurrent anti-aging treatment, brow and lash tints, eye treatments and more.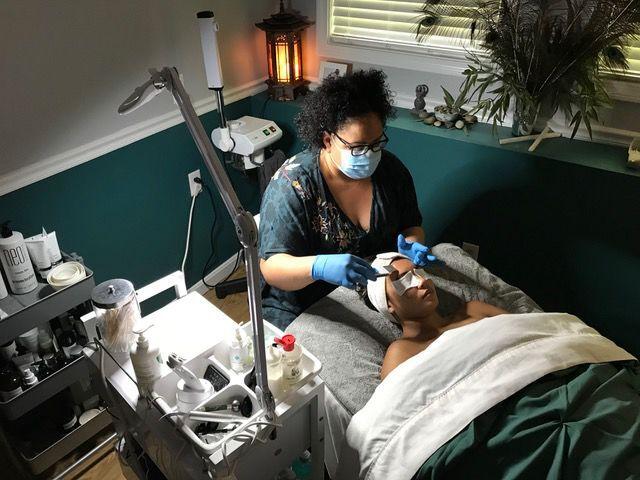 In March, COVID-19 pandemic closed many businesses in New Hampshire, including hers.
"Business-wise, it was the worst time for us to close. Clients are often busy receiving services in the spring so that they are ready for the summer months," she said.
Collins closed her doors on March 17 and did not reopen until June 1.
"As a sole proprietor who is self-employed, it was really hard," she said.
Collins said she was denied unemployment benefits four times, and was also denied a Main Street Relief Fund grant because she didn't meet some of the requirements.
Eventually, she did receive a self-employment grant through the Economic Injury Disaster Loans process.
"Self-employment is the most vulnerable right now," she said. "Honestly, I don't know what is going to happen to my business."
Collins remains hopeful. She said her regular customers are devoted and committed to helping her business thrive. While there are some clients who were knocking on the door the day she reopened, there are others who are still uncomfortable with the services in light of COVID-19, or others who no longer have the income to purchase these types of services.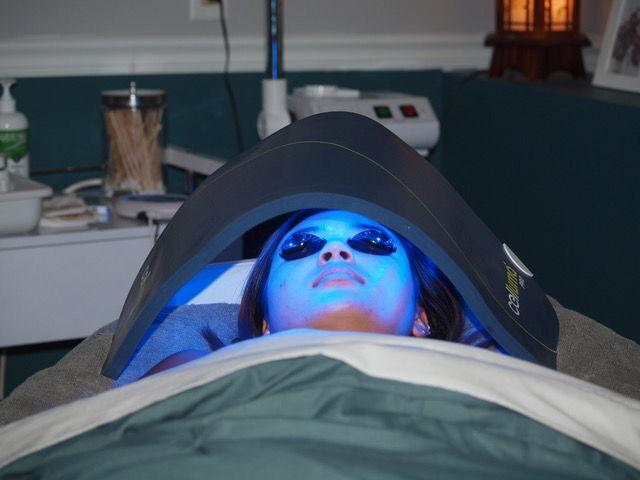 Collins has a massage therapist and an esthetician who rent space from her at the studio, but they are not employees.
"We already follow very strict sanitation and disinfection protocols," she said. "Right now I am only seeing one client at a time, and it is by appointment only."
Collins was very vocal with Gov. Chris Sununu's reopening task force, saying she was pleased when the decision was made for barbers, cosmetologists and estheticians to be able to resume services.
"The first two weeks back were amazing — maybe even overwhelming," said Collins.
Kaitlyn Jaffe of Bedford was one of her first clients to return.
"It was really disappointing when she closed because my skin started to need some attention," Jaffe said.
Jaffe took advantage of the reopening with a facial and LED light treatment, and has already been back for a repeat appointment.
"It is so great to see my regular customers," said Collins, who acknowledged that not many people returned for facials in June.
However, there was a surge in clients seeking body waxing services then, she said, explaining it is good to have a diversified portfolio where different services can attract various customers.
While it is difficult to predict what the business will look like for the remainder of 2020, Collins said she expects about a 65 percent loss in revenue for the year. The grant has been helpful, and she remains hopeful that she will not have to incur any debt this year; Collins has not pursued a loan.
"I am very fortunate that I can still remain open. It is not lost on me that this is a gift, since many other similar businesses have already been forced to shut down," she said. "I truly hope that small businesses in every sector will be able to thrive. For now, I am so proud to still be making it in this industry. I have some friends that have not been as lucky, and it is heartbreaking."
Michael Halmon, chairman of the American Association of Cosmetology Schools, said in an online statement that the beauty industry has faced many new challenges in the past four months. "I can honestly say that I do not believe we have faced a pandemic in our lifetime like the one we face today," said Halmon, adding he is hopeful the pandemic will soon pass, and that as an association, it will succeed through the inevitable changes associated with COVID-19.
Main Street Revival is sponsored by Bedford-based Primary Bank (primarybanknh.com), a locally owned community bank dedicated to supporting small- and medium-sized businesses in New Hampshire. Visit the Greater Manchester Chamber (manchester-chamber.org) for a template on reopening your small business.