The New Hampshire Sunday News, in partnership with the Greater Manchester Chamber, is profiling how small businesses are responding to challenges prompted by the coronavirus pandemic.
At a time when golf membership is on the rise at the Manchester Country Club, the facility is finding itself in a unique situation since its event center is unusually quiet.
The COVID-19 pandemic has flustered countless businesses throughout the country, and the Manchester Country Club in Bedford is no exception.
"We have had to change our way of thinking, but we are still very optimistic," said Brian Kelley, general manager of the club.
Membership is flourishing as residents aren't traveling or taking vacation, but the event-side of the business is slow, said Kelley, who noted that 50 percent of the club's revenue is based on events, food and beverages.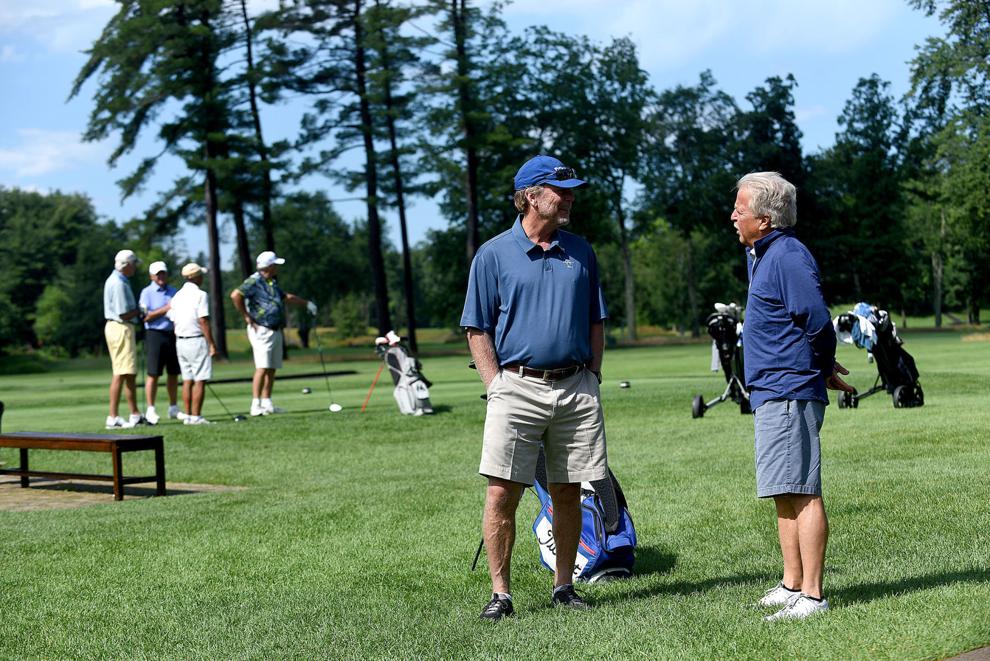 The club was forced to temporarily shut its doors in March, apply for a Paycheck Protection Program loan and wait until it received the green light to reopen for golf activities and outdoor dining in mid-May.
"Unfortunately, we had to furlough the majority of our staff," said Kelley; the facility employs about 115 workers during its peak season.
The company quickly created an emergency relief fund for its staff to assist employees with their rent and other bills, he said.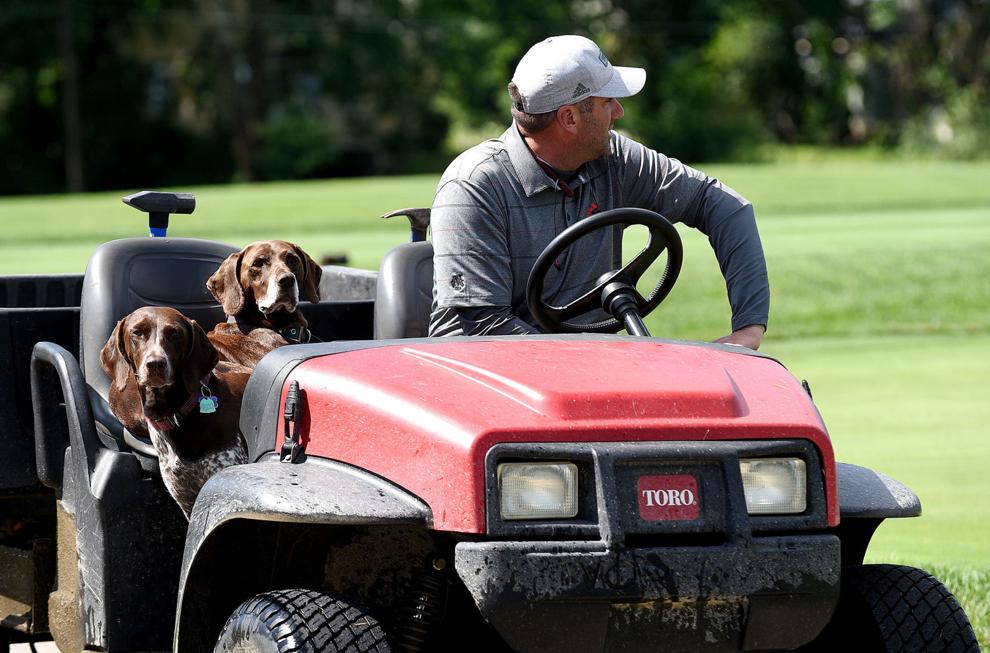 It was a little bit of a scramble to get the golf course ready for its reopening and switching to a new, mandated platform requiring reserved tee times, according to Kelley.
"This was a culture change for our club, but it has worked out fantastic," he said.
Typically, the club hosts a daily average of 150-165 rounds of golf. Now, however, Kelley said about 190-200 rounds of golf are taking place each day.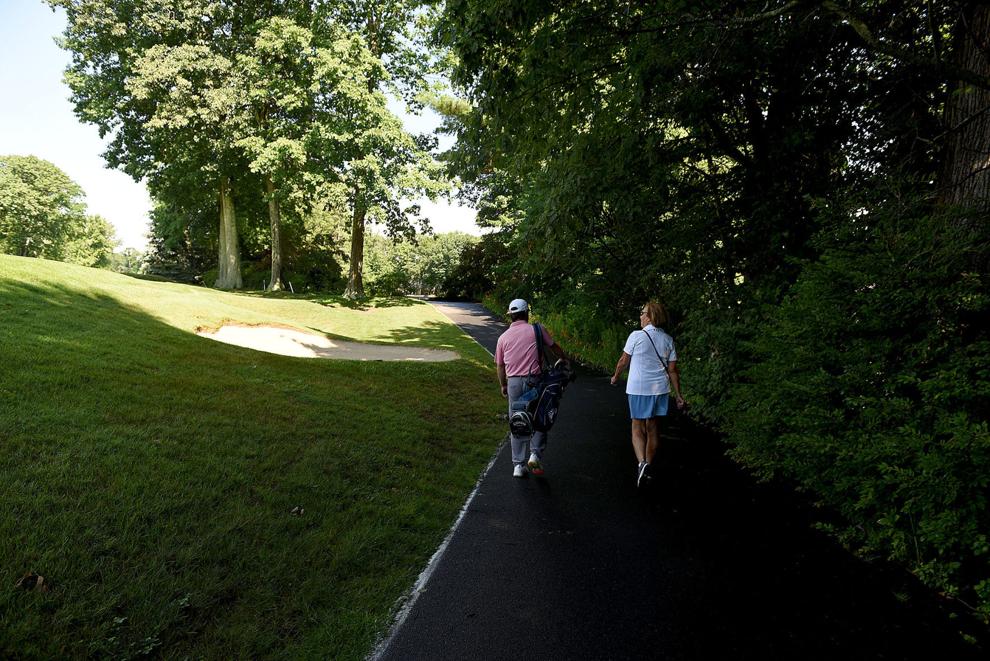 For June, the Manchester Country Club experienced a 45 percent increase in golf activity compared to the same month last year, he said, adding there has been about a 20 to 30 percent increase in membership sales and inquiries.
"This is the only place I have an opportunity to escape COVID," said Tom Anderson of Bedford, a club member who was kicking off a round of golf last week.
Instead of socializing virtually, Anderson said it is nice to get outside and share his love of the sport with others in a safe setting on the golf course.
The club's 770 members seem to have more time on their hands, are playing more golf, eating outside at the club and purchasing more merchandise at the retail store, Kelley said.
In 2013, the club underwent significant renovations with the goal of hosting more community events, which has been incredibly successful, said the general manager.
But with events put on hold for so many months, and with gatherings just now starting to slowly pick up at the club, the business is anticipating a serious financial loss in light of COVID-19, he said.
"We are still predicting a $2 million to $2.5 million revenue loss for this year," Kelley said. "We will never be able to make the revenue up."
While many events such as weddings and corporate gatherings are being postponed and pushed off until 2021, there have been some private events taking place at the club in the past few weeks, including an end-of-life celebration. A wedding is scheduled for the end of August.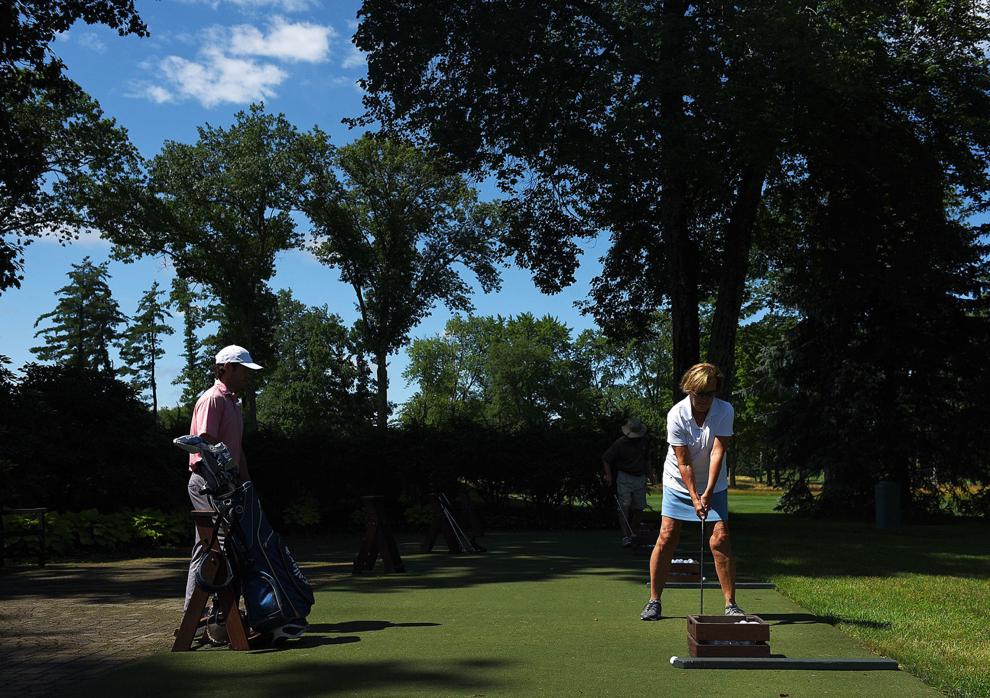 The facility's great room typically accommodates 300 guests, but the club is permitted to operate only at half-capacity. For now, it is limiting guests at 117 for events, and visitors are being asked to wear face masks when not seated at their table.
"We are starting to see a lot more inquiries for weddings and events now," said Catherine McNamara, director of marketing and communications at the club. "People are very open to our new guidelines."
Kelley said that is a big relief since the event portion of the business keeps the club alive.
"Everyone's comfort levels are all over the place," said McNamara, who added it is helpful that the individual event spaces at the facility also include some type of outdoor area as well.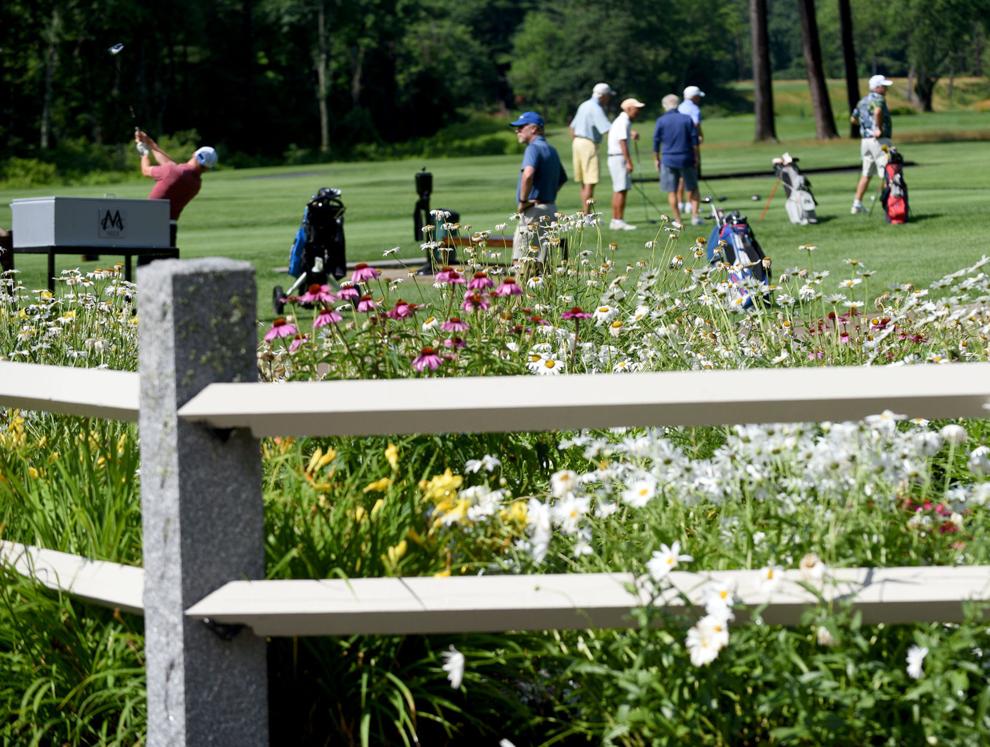 Outdoor dining has been busy for the past several weeks at the club, she said, noting the club has two tents stationed outside to assist with events and meals.
Kelley said the club will continue to follow state regulations and communicate with its members about the situation. While the rest of 2020 remains a mystery, he is optimistic that 2021 will be strong.