Finding a second act after Uber is a lot harder than calling up another ride.
"A lot of Uber alumni have found themselves looking for their next venture," says angel investor and adviser Matthew Marra. "It's pretty hard to replace the adrenaline of working at a company with the growth and scale that Uber had."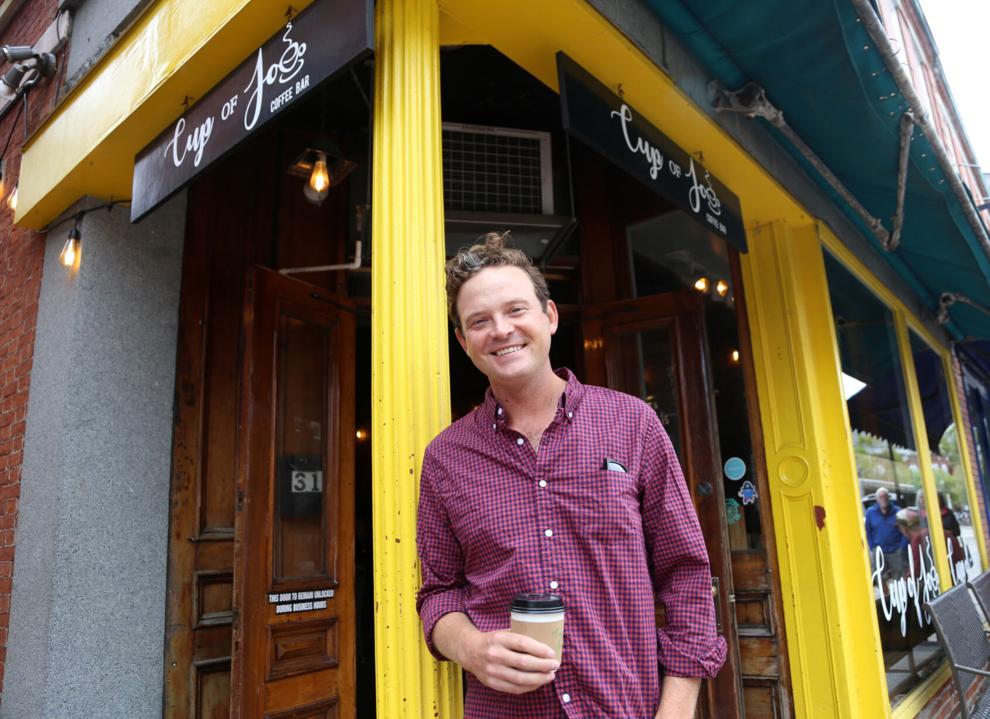 Marra was the 33rd employee at Uber and the first at Uber Boston, as its operations and logistics manager, where he launched and scaled Uber Black, TAXI, SUV, and UberX in the Boston market. For three years, he worked in operations. For three more years, he served on the national strategic finance team, working on special partnerships, including the nationwide Vehicle Solutions Program, which enabled would-be drivers without qualifying cars to rent cars from Hertz, Enterprise, or Avis to be Uber drivers.
Some of his work at Uber ties into his pre-Uber role as a senior consultant at IBM, where he traveled all over the country consulting with clients on technology integrations. He worked with Detroit original equipment manufacturers, for example, and learned about fleet purchasing of vehicles and dealership economics along the way. So, he applied that seemingly in-depth knowledge to his contributions to one of the fastest-growing startups the world has ever known. Smart.
Marra could be doing anything he wants right now. So, naturally, he opted to tie stakes down in the Seacoast of New Hampshire and embed himself in the tech community.
"I consider Matt a champion of innovation," says Joshua Cyr, director of the startup initiatives at the New Hampshire Tech Alliance including the accelerator program Accelerate NH. "He performs a key service and does it well. He has done quite a bit in his own career and puts that to work for others now."
Cyr says you can find Matt speaking at startup events, mentoring founders, or judging startup pitches on the regular. He's actively involved in New Hampshire Tech Alliance startup programming.
"Matt is an active investor and adviser who also puts real time into directly helping the founders," Cyr says. "His engagement is high caliber and supportive."
While the Seacoast is a beautiful place to be, Marra also has deep roots there. Born in Exeter and raised in Hampton, he is a New Hampshire man through and through. Though he left the Granite State for college in New York and a fast-paced career at IBM and Uber, the New Hampshire spirit pulled him back. In 2016, he and his wife bought a home and settled on the Seacoast — this summer, they welcomed a new New Hampshirite into the world: their son, Mason.
Marra is an investor with 10X Venture Partners in New Hampshire and also invests in Massachusetts through Launchpad Venture Group and SideCar Angels.
"My investment thesis is around offline-to-online marketplaces, and also disruptive proprietary technology in more sleepy industries," Marra says.
He invests, for example, in manufacturing analytics platform Datanomix, wedding venues marketplace Mayflower Venues, and small business crowdfunding investment platform Mainvest. In fact, Massachusetts-based Mainvest just launched in New Hampshire.
The first New Hampshire business to use Mainvest's platform — a coffee shop called Teatotaller — raised more than $61,000 to expand from its Somersworth location to a second location in Concord. Mainvest is now looking to partner with economic development councils to reach more Main Street businesses — Marra has been a part of helping make those connections.
With a number of investments, adviserships, and board roles, Marra seems to be filling the adrenaline rush that his Uber days stoked. Let's just hope he finds the next big thing in New Hampshire.