DOVER — For the second time, a McDonald's employee in Dover has won an award given to the top 1% of McDonald's managers globally.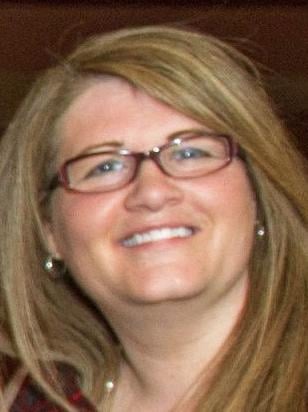 Melissa Brundage of Rochester recently won the Ray Kroc Award, which is named after the American fast food tycoon who joined McDonald's in 1954, setting the stage for national expansion and a global franchise.
Brundage is one of 365 managers from around the world who received the honor this year. A trophy and cash prize will be presented to her during a banquet in Orlando, Fla., this April.
"When they nominate me, it's obviously a big honor. Winning is just the most amazing feeling in the world, and I think it's a testament to the people that I surround myself with," Brundage said on Tuesday. "I have great people that make me look good, and I empower them to do a great job."
Brundage oversees between 40 and 50 employees at the 24-hour restaurant on Central Avenue in Dover. That includes two assistant general managers, a department manager and a shift manager.
Brundage graduated from Farmington High School in 1993 and was studying accounting at McIntosh College when she got her first part-time job at the Rochester McDonald's. She recalls cleaning the lobby and prepping salads — and fajitas when they were on the menu.
"I was working there a few hours. I really enjoyed it," Brundage said.
After Brundage obtained her accounting degree, she worked at the former Hampton Beach McDonald's as a crew member for the summer and then became a manager in training.
In three and a half years, Brundage became a general manager and was given the keys to her own store in Portsmouth.
Brundage started at the Dover location in 2004 and says her staff is topnotch there.
The two assistant general managers in Dover have 16 and eight years of service behind them. The department manager has been with the company for seven years.
"They take on more responsibility than I think I ask them to do just because they have so much pride in the restaurant," Brundage said. "Even my crew people, my hourly crew people, they step up and help out our managers if they are struggling with something. They try to make their jobs easier, so that's a big team effort we have here."
Brundage first won the Ray Kroc Award in 2012. She is the first person from the Napoli Group to win twice.
The Napoli Group — owned by Peter Napoli and his son, Sal Napoli — operates 62 McDonald's locations in New England and New York.
"Melissa was nominated for her commitment to going above and beyond in every area of her role — from sales and operations to her team and community involvement. Staff working with her say she's supportive of the personal and professional development of her team. We're delighted that we are able to recognize Melissa in this way for her commitment to McDonald's," Peter Napoli said in a statement.
The Ray Kroc awards were established in 1999 to celebrate exceptional manager performance at both company-owned and franchised restaurants.