BRETTON WOODS — When the New Hampshire Lodging and Restaurant Association convenes Nov. 4 at the Omni Mount Washington Hotel for its 100th annual meeting, it will honor new and veteran head chefs as well as behind-the-scenes folk.
"Each year I am so impressed and humbled by our Stars of the Industry Award winners and this year is no exception," said NHLRA President and CEO Mike Somers. "Their passion and dedication, both to their customers and to their careers, have had such a positive impact on their peers and communities."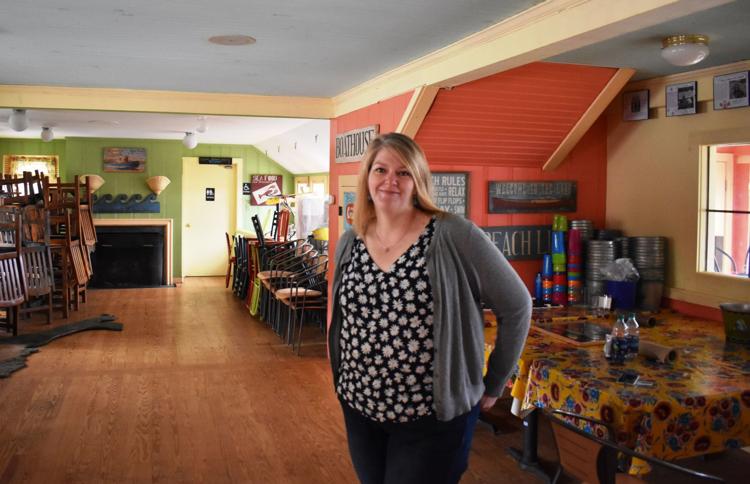 The Rising Star: Nicole White, The Common Man. As general manager of the Town Docks Restaurant in Meredith, she "posted a record-breaking, multimillion dollars in sales in her first six months, serving over 118,000 guests." The NHLRA also praised White "for her firm, fair, and consistent treatment of the 110 employees that she manages."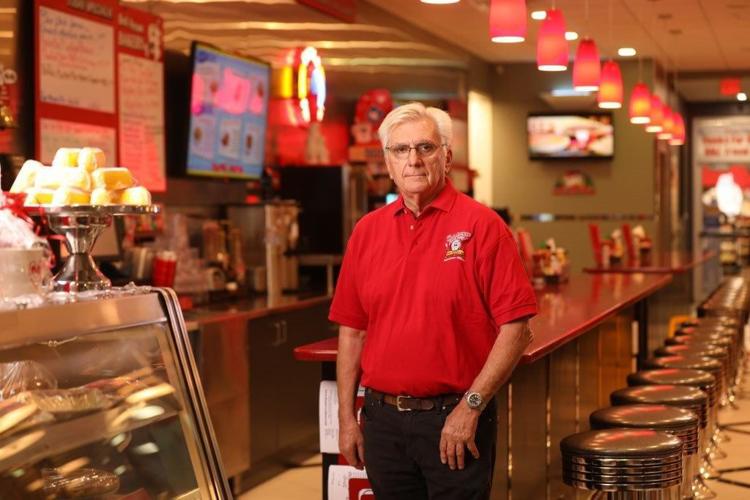 Lifetime Achievement Award: George Lawrence, Red Arrow Diner. For more than 44 years, he has "made NH's dining scene better with an industrious career starting with Belmont Hall in 1974. Beyond his businesses, George is known for treating his team like family and developing their talents, including his daughter Carol Lawrence, owner and president of Red Arrow Diner."
Chef of the Year: Zach Smith, Flag Hill Catering and Events LLC. "In two short years, he has reduced food cost and waste by 3 percent for Flag Hill, N.H.'s largest winery. His determination to create exceptional food has not gone unnoticed by the public. Since he started, Flag Hill began selling out their monthly public dinners and brunches over two months in advance."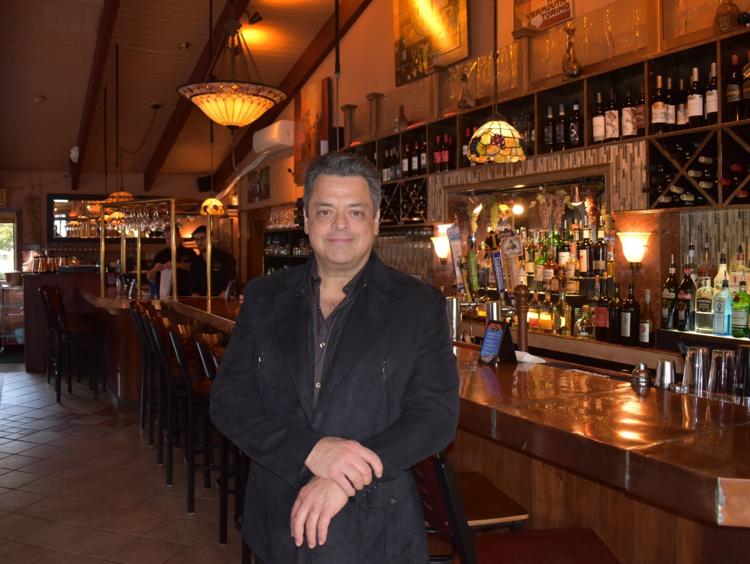 Restaurateur of the Year: Vito Marcello, Vito Marcello's Italian Bistro. The NHLRA said Marcello was "instrumental in bringing the first-ever Food & Wine event to Cranmore Mountain in North Conway." His restaurant in North Conway "is a New Hampshire landmark, serving guests for over 30 years. "
Innkeepers of the Year: Jack and Andrea Carnevale, Bedford Village Inn. The NHLRA said the pair has served "world-class food in a quaint historic farmhouse." The couple is deeply involved in the daily running of the inn, and "Jack and Andrea's employees attest to feeling inspired to be as humble" as they are, the NHLRA said.
Restaurant Employee of the Year: Willow Furey, Great NH Restaurants. As dining room manager of T-Bones in Laconia, Furey "is an exceptional leader inside the restaurant and out. Volunteering endless hours for several community organizations in the Lakes Region, she sets a tremendous example to all of her staff and peers of what a true team player is all about."
Lodging Employee of the Year: Jared Broider, Residence Inn by Marriott-Concord. Broider started as a front desk clerk in 2012 and worked his way up to operations manager "based on his famously positive attitude and determination to provide the best experience for his guests," the NHLRA said.
Allied Member of the Year: Rick Spalding, High Liner Foods. "Whether he's providing mentoring, judging the N.H. ProStart competition, or sitting on the board of the HLRA Education Foundation, Rick is always there to support the next generation of N.H.'s hospitality industry," the NHLRA said.
Chef of the Year at 28
Smith, 28, said being named Chef of the Year is a wonderfully improbable thing for someone who "never imagined myself moving anywhere" and who expected to cook food locally in his Pennsylvania hometown.
After high school, Smith graduated from the Pennsylvania Institute of Culinary Arts in Lancaster and worked at multiple restaurants, Ithaca College and the Tioga Downs Casino Resort.
In February 2018, he interviewed at Flag Hill in Lee, was hired, and began working as its head chef the next month. Because Flag Hill is primarily an event venue that does on-site catering per a customer's specifications, Smith doesn't have a "signature dish" but added that "everyone seems to enjoy the French macaron cookies I make" for Flag Hill's six spring and summer brunches.
The brunches feature an "action station" where Smith uses spirits made at Flag Hill in elaborate flambée dishes. Smith is also proud of integrating locally sourced ingredients into his "chef's table" dinner that take place in the fall.
Committed to doing good
White is a Whitefield native and a graduate of the New Hampshire Culinary Institute at White Mountains Community College with an associate's degree in baking and pastry arts. She said she began working as a server in 2014 at the Ashland Common Man restaurant.
"I wanted nothing to do with management," she said. Her goal was to go into the pastry-making business on her own.
But after she filled in several times as a manager-on-duty, a full-time assistant manager position came up and White took it, saying her decision was influenced by the Common Man's "culture and commitment to doing good in the community."
In April, she became the general manager of the Town Docks, which is directly south of the Meredith municipal docks in Meredith Bay on Lake Winnipesaukee.
Town Docks comprises the seasonal restaurant, which has seating for 50 people inside and up to 300 on the waterfront patio, two full-service bars and an ice cream shop. It drew 50,000 customers alone in the time between late April and late September.
Making a difference
For Lawrence, the Red Arrow's popularity and longevity are both traceable to having competent and caring employees.
"Without good help, we don't go anyplace," said Lawrence.
It also helps that the Red Arrow Diner, which has locations in Manchester, Concord, Londonderry and Milford, is famous for its breakfasts.
"We have the best eggs and ham, and the bacon is premium, premium, premium; you can't buy it at retail," said Lawrence.
"I enjoy teaching people, and a lot of them are like sponges, and you give them everything you know" to help them succeed, said Lawrence.
He tells his employees about the importance of making a positive difference every day.
"That's the whole thing," he said. "If you can't leave every day and make it better, you're not doing the job."
A family tradition
At Vito Marcello's Italian Bistro, "doing the job" means that the restaurant serves only dinner, using the earlier part of the day to prep, said Marcello. It also means, he said, "giving my guests the experience of eating authentic Italian food with my signature flavors."
His grandfather, Vito Sr., opened a restaurant in New York's Little Italy in the 1920s and several years later, opened the first Marcello's Family Restaurant in Cranston, R.I. Marcello's father, Vito Jr., ran five restaurants in Rhode Island and Massachusetts before opening Bellini's in 1988 with his family on Seavey Street in North Conway. It is in the same location as the bistro, which got its current name in 2006.
Marcello said as a 12-year-old, he told his father he wanted to be a great chef of Italian cuisine. His dad said he should plan on giving up his Sundays and other free time and not going to the beach with his friends, either, "but it'll be worth it."
His late father's mentorship, as well as Marcello's travels to Italy to source the best pasta (when he's not making it himself), cheese, olive oils and tomatoes, have made the bistro a place where diners happily wait up to two hours for a table. (The bistro doesn't accept reservations.)
"Everyone who walks into my restaurant is important to me and my business," Marcello said.