WOLFEBORO -- Christian Boudman is no stranger to the secrets of magic. In high school he attended a magic camp in New York, and while a junior in college he landed a summer gig performing at amusement parks — where his act included fire eating fueled by Bacardi 151.
"It burned clear so they had to turn the lights down," he said.
These days, Boudman is known in the entertainment industry for creating computer-generated special effects for "Game of Thrones," "Star Wars," "Spider-Man" and other fantasy movie and TV franchises.
He doesn't have to worry about demand for his work. The value of the global animation industry was projected to hit $270 billion this year, according to a 2018 report by Research and Markets. The report cited the increase in cable and satellite TV offerings, the popularity of mobile devices and the growing popularity of streaming video.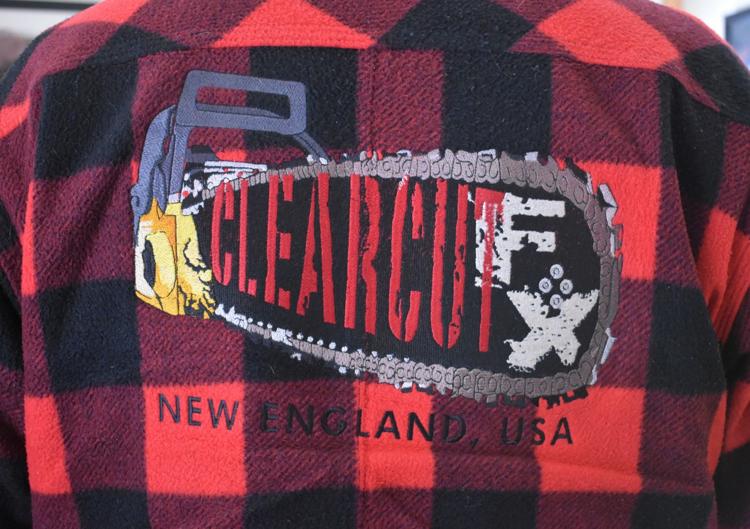 Thanks to technology, Boudman doesn't need to hang around Hollywood anymore. He operates his company, ClearcutFX, from his Wolfeboro home.
"It's definitely fun work, and now I get to do it from the woods on my Macintosh," the Maine native said during a recent interview. "My commute now is a shuffle across the yard in my slippers."
To reach that lofty point, Boudman had to work a lot of magic — the kind that gets your foot in the door.
In 1991, fresh out of the University of Iowa, where he majored in television and film, Boudman and his wife, Bobbi, packed up their Honda Civic and moved from her native Massachusetts to Los Angeles.
Through a temp agency, he began work as a receptionist at Warner Brothers in Burbank, Calif. He sent letters to family and friends using the movie studio's stationery, but in reality he was using his $5 a day lunch allotment to buy trade magazines so he could scour the want ads. Over time, he got jobs as a runner, a production coordinator and, eventually, associate producer on TV awards shows like the Oscars and the Emmys.
"I really suffered for my craft," Boudman said.
Honing his visual chops
Before being able to move to visual effects, Boudman had to train two people to take over his position at a post-production facility in Burbank. He was then given a three-week window to prove he had the chops to make it in visual effects — the imagery created, manipulated or enhanced for any film or TV show that cannot take place during live-action shooting.
Visual effects are created in post-production and typically are used when something can't be done practically. Spider-Man, for instance, really can't swing on a web above New York City. Boudman learned how to use an industry software program called Inferno by studying the user manual and then sought help from people working in the field.
Boudman got his first big break in 1996 after a crew that created the visual effects for the TV series "Mighty Morphin' Power Rangers" agreed to provide him with some shots he then reverse-engineered. He then asked for a shot of his own to complete. He passed the test, punching his ticket to work on "Power Rangers," "Sabrina the Teenage Witch" and "Weird Science."
"My learning curve went straight up," he said.
By 2000, Boudman had created visual effects for nearly 50 episodic TV shows, plus commercials and music videos, and had been nominated for an Emmy. He then branched out into feature films. His resume includes "The Hunger Games," "Ghost Rider," "Big Fish," "Spider-Man 1" and "Spider-Man 3," "Blade Runner-The Final Cut," and the "Star Wars" films, "The Last Jedi" and "The Rise of Skywalker."
Post-production magic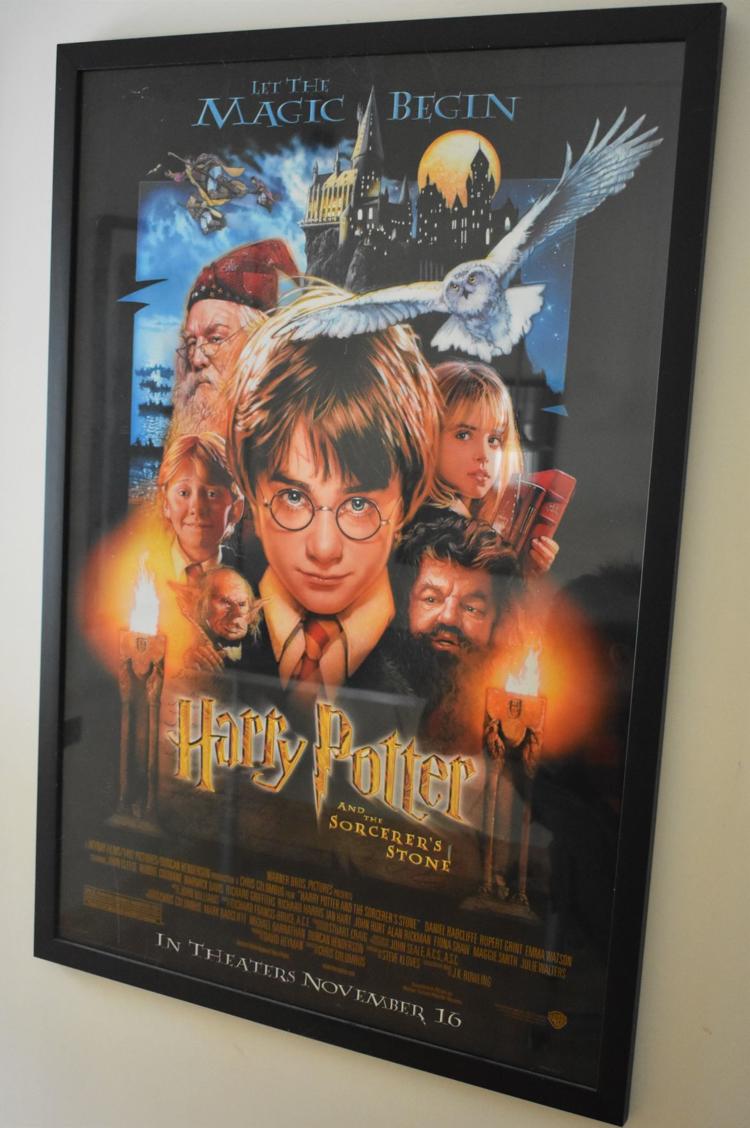 His work on "Harry Potter and the Sorcerer's Stone" included creating the quidditch match. The actors were filmed sitting on brooms with a saddle-like seat that was connected to a metal pole attached to a jib arm in front of a green screen, Boudman explained. Not only did the job require that the rig be seamlessly erased from each frame, but the actors' legs had to be rebuilt in the computer.
Boudman's job is to create post-production magic. For instance, if an actress gains weight while filming is underway, Boudman uses his computer to sculpt away the pounds in a technique he calls digital body reduction. For a blockbuster action film in the 2000s, he was tasked with replacing the head of a professional female surfer with the head of one of the lead actresses who couldn't surf.
In 2008, Boudman, his wife and their son, Jackson, decided to leave Los Angeles and return to the East Coast. They settled on a home in Wolfeboro, and Boudman launched ClearcutFX, which produces special effects for feature films, TV series and commercials. Recent work includes Disney's "Million Dollar Arm," the first two seasons of HBO's "Boardwalk Empire" and commercials for Putnam Investments.
When Boudman was in Los Angeles he was living in Sherman Oaks, just 12 miles from his job at Sony Pictures Imageworks in Culver City, but the morning commute took him 35 to 40 minutes each day, while coming home at night he was apt to be stalled in traffic for 45 minutes to an hour.
"The quality of life is so much better here in New Hampshire," Boudman said.