MANCHESTER — Modell's Sporting Goods is closing its last remaining Granite State store.
The New York-based company announced this week it would close 24 of its stores across the Northeast, but it was able to save five in the past couple days with renegotiated leases. The store at 1111 South Willow St. is filled with "Everything Must Go!" and "Huge Inventory Blowout" signs hanging from the ceiling. Most items are between 10% and 30% off.
The closing comes after Dick's Sporting Goods opened down the street at the Mall of New Hampshire in October.
In November, Olympia Sports, whose Mall of New Hampshire store is adjacent to the new Dick's, announced it would close seven stores across New Hampshire, but not the Manchester location. The Maine-based chain was set to close 76 stores nationwide — half of its locations — after being acquired recently by Colorado sports retailer JackRabbit.
Besides the closing Modell's store in Manchester, Modell's operates stores in New York, New Jersey, Pennsylvania, Connecticut, Massachusetts, Delaware, Maryland, Virginia and the District of Columbia.
A store manager at the Manchester location declined comment Wednesday afternoon. A Modell's on Daniel Webster Highway in Nashua closed after the holidays.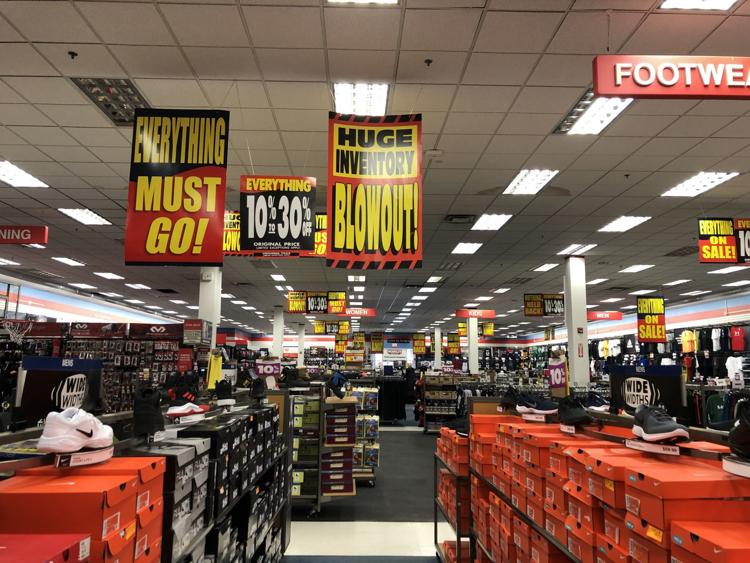 Mitchell Modell, CEO, is seeking investors for the privately held company. He is appealing to vendors, landlords and customers to help save the 130-year-old company.
"It's my responsibility to make sure people are still able to go to Mo's," Modell said in a video posted on the business's website, referring to the chain's "Gotta go to Mo's" tagline.
On Saturday, Modell and one of his landlords negotiated a deal to keep open five stores for which closures had been announced the week before. As a result of their agreement, 64 union jobs were saved, according to a press release.
The South Willow Plaza is owned by CEA Bromfield LLC of Massachusetts, with Steven A. Cohen listed as manager. A company representative declined comment Wednesday.
The plaza is also home to Aldi, Verizon and Pier 1 Imports, among other stores.
Modell's had 141 stores before the closings.