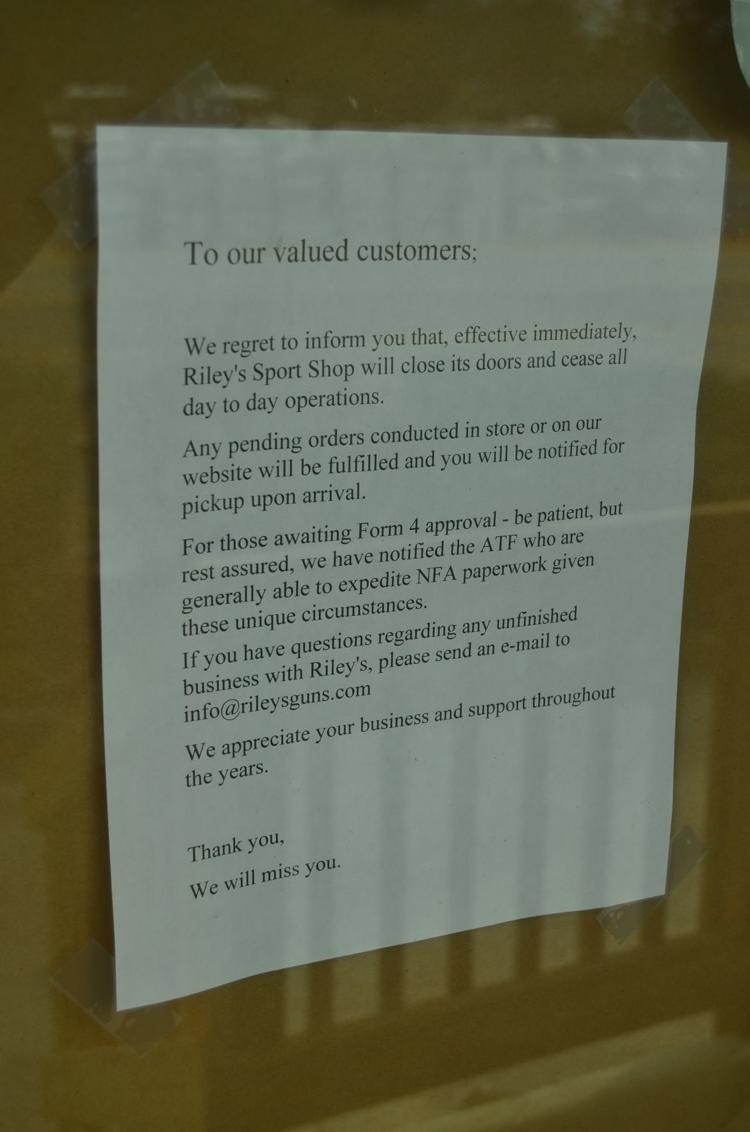 HOOKSETT — Gun dealer Riley's Sports Shop abruptly closed this week, ending a run that began nearly 70 years ago.
The store was founded by Dick Riley on Maple Street in Manchester in 1953, later moving to what was the Tall Pines Motel in Hooksett. Riley, a former state senator who died in 2010, sold the store to his employees in 1987. The store later changed hands in 2014. Information on its current ownership was not available Wednesday.
Representatives from the store declined comment. On Sunday, the store placed a statement on its front door and Facebook page that any pending orders conducted in store or on the store's website will still be fulfilled and that customers will be notified upon the arrival of orders.
The statement also indicated that the store has notified the Federal Bureau of Alcohol, Tobacco and Firearms of the store's closure in regard to potential customers awaiting approval for Form 4, a document relating to tax paid transfer and registration of firearms.
"We appreciate your business and support through the years," the statement said.
Thorr Gunsmithing, located behind Riley's, remains open.
Hooksett has three other remaining stores selling firearms: Shooter's Outpost on Hooksett Road, Wicked Weaponry Firearms on the Londonderry Turnpike and Bass Pro Shops on Commerce Drive near Exit 10 on I-93.