ROCHESTER — As the city of Rochester continues to crack down on sales of cannabidiol-infused foods and drinks, businesses in other parts of the state are profiting from the current CBD craze.
On Route 125 in neighboring Barrington, Martin Burby is selling Vera Roasting Company's Wellness Blend bags and K-cups at 125 Maintenance & Fence Company. Each 12-ounce bag contains 120 mg of CBD.
Vera Roasting is known for its heart-healthy coffee infused with resveratrol. The coffee was created by University of New Hampshire chemistry professor Glen Miller.
Burby said he tried the new CBD-infused coffee with his wife earlier this year, and after a few weeks they saw results.
"It's amazing. I'm a Type II diabetic. I've been drinking the coffee since January and I've never had such non-existent leg pain," Burby said.
Miller said he has had no problems manufacturing and distributing the Wellness Blend, which is made in the Manchester area. He said the company uses rigorous third-party testing to ensure there is no THC, the psychoactive component in marijuana, in the coffee.
Miller said many companies nationwide are producing and selling CBD-infused foods and drinks.
"Rochester's reaction is a little unusual for New Hampshire and certainly unusual for anywhere else in the country right now," Miller said.
Officials at the U.S. Food and Drug Administration say there are still many unanswered questions about CBD in foods, drinks and dietary supplements.
During the agency's first hearing on May 31 in Silver Spring, Md., acting Commissioner Norman "Ned" Sharpless asked how much cannabis extract is safe to consume daily, about effects on a fetus, about effects on children and what happens if someone takes it over the course of years.
"There are important reasons to generally prohibit putting drugs in the food supply," Sharpless said, according to The Washington Post.
The FDA prohibition on the sale of CBD-infused food and dietary supplements is what New Hampshire state officials base their opinion on.
"As the state of New Hampshire's Food Protection program has adopted the FDA Food Code in the administrative rules that regulate food establishment in New Hampshire, CBD is not a permitted additive in the state. This guidance has also been issued to self-inspecting municipalities to follow those regulations," DHHS spokesman Jake Leon said in a statement last week.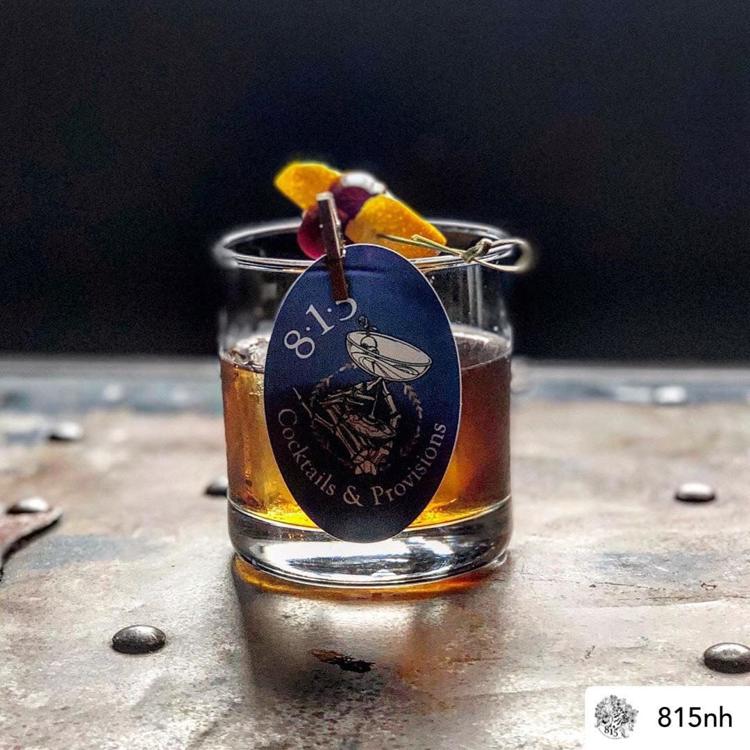 That is what prompted Jim Grant, Rochester's building, zoning and licensing services director to initiate the CBD crackdown in his city. Officials informed a dozen businesses last week they must stop selling infused foods and drinks.
New Hampshire's recent CBD craze does mirror national trends. CBD gummies were the third-most popular food-related Google search in 2018. Industry analysts with Brightfield Group estimate that the U.S. CBD market was at $591 million in 2018.
In Manchester, two CBD-infused cocktails were added to the summer menu at 815 Cocktails & Provisions on Elm Street beginning in May. Owner Sarah Maillet said the High Fashion is one of their top-sellers.
A High Fashion has High West whiskey, passion fruit, demerara sugar, lemon and CBD produced by Coyote River Hemp Co.
All the Single Ladies has tequila, rum, bourbon, vermouth and a CBD gummy.
"The response has been extremely positive. I have yet to hear any negative remarks," Maillet said of the CBD cocktails.
CBD is considered by some to be a pain reducer and anxiety reliever. That is the main reason clients at American Shaman in Londonderry and Manchester purchase CBD products, according to owner Casey Stingel of Derry.
American Shaman is opening five more locations in Concord, Hudson, Nashua, Portsmouth and Salem. The Nashua location is set to open on Amherst Street across from Whole Foods the first week of July, Stingel said.
Stingel sympathizes with Rochester business owners who are losing money because of the city's recent crackdown, including Heather Sondrini of Puglife Smoke & Vape on North Main Street in Rochester. She estimates she is losing $500 a month since she had to remove CBD gummy bears, CBD lollipops and CBD hard candy from her shelves.
"I think it's absolutely unreal for the city of Rochester to go after this lady's business," Stingel said.
Sondrini can still sell CBD oil, wraps, vapes and oil for pets in her store, but said last week that people prefer the edibles.
"It's easy; you can pop it in your mouth. You can eat it almost anytime," Sondrini said.
Stingel said more people need to educate themselves about CBD products. He said CBD does not have psychoactive properties like marijuana.
The FDA has set a deadline of July 2 for written comments on the CBD issue. The docket number is FDA-2019-N-1482 on www.regulations.gov.