SWANZEY — Vivian Cubilla-Lindblom thought she was going to have a career in finance, until the grind of the industry left her feeling unfulfilled.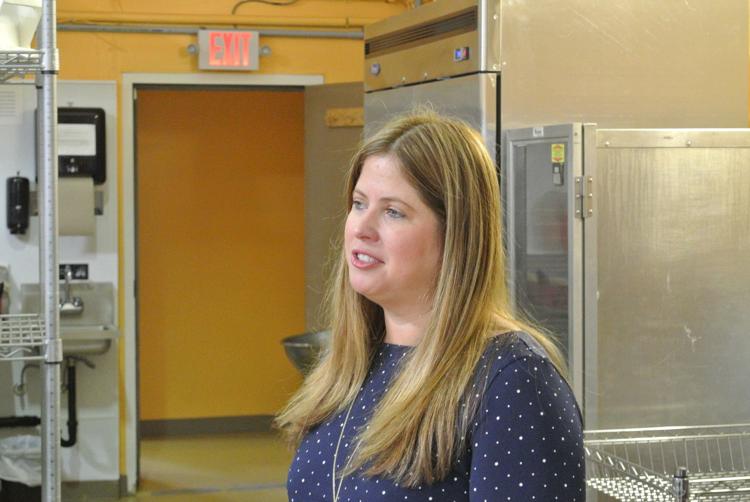 "I loved it, until I didn't," she said.
Cubilla-Lindblom, a native of Paraguay, and her husband, Guy Lindblom, had been living in Florida when they moved to New Hampshire several years ago. Cubilla-Lindblom wanted to do something on her own, and knew she wanted to have her own business.
"I knew I wanted to be an entrepreneur," she said.
Cubilla-Lindblom grew up surrounded by family members who struck out on their own and built businesses. She knew she wanted to have a company of her own, but Cubilla-Lindblom was initially hesitant to take the plunge.
"I thought I wasn't cut out for it at first," she said.
Cubilla-Lindblom and her husband started looking around and found a small granola manufacturing company that was looking to sell.
"I loved to bake and make things," Cubilla-Lindblom said.
They bought the company, and Cubilla-Lindblom got to work changing the recipes and flavor profiles, focusing the company on using local ingredients. She renamed the business as well, branding it Maple Nut Kitchen. She also started growing the business beyond the small customer base it had.
Cubilla-Lindblom and her husband spent years working on growing the company, producing the granola in shared space in a commercial kitchen in Keene, and then bringing the packaged granola back to their house to get stored and then prepped for shipping.
Maple Nut Kitchen moved to a garage space converted into a small factory in Swanzey, where she has six employees working to produce close to 2,000 pounds of granola every week in 15 different flavors. Her granola is getting into more and more stores as the business continues to expand.
Though Cubilla-Lindblom self-financed her business, she needed help along the way. She turned to Nancy DuBosque from the New Hampshire Small Business Development Center for help on strategic planning, financial reporting, and even help to find the location in Swanzey.
Cubilla-Lindblom and Maple Nut Kitchen is being honored this month by the Small Business Administration as New Hampshire's Small Business Woman Owned Business of the Year in Manufacturing.
Greta Johansson, district director of the New Hampshire SBA, said all of this year's SBA award winners will be honored at an event Tuesday at Derryfield Country Club in Manchester.