PORTSMOUTH — Fishermen on the Seacoast are catering to customers who want to trace where their seafood is coming from.
"Locavores and foodies really want to know where their food is coming from. They want to know, 'What is the origin of this seafood?' " Andrea Tomlinson said.
Tomlinson, manager of New Hampshire Community Seafood in Portsmouth, said traceability of seafood is a value-added product because it is estimated that 30 to 70 percent of what is sold in a retail environment is mislabeled either intentionally or accidentally.
NHCS is starting its seventh season of community supported fishery and restaurant supported fishery membership programs on Monday. Through a cooperative owned by fishermen and consumers, residents have access to locally caught seafood at 22 weekly pickup locations throughout the state and in Dracut, Mass.
The restaurant program works with the Food Hub and Three River Farmers Alliance to reach over 175 local chefs and retailers.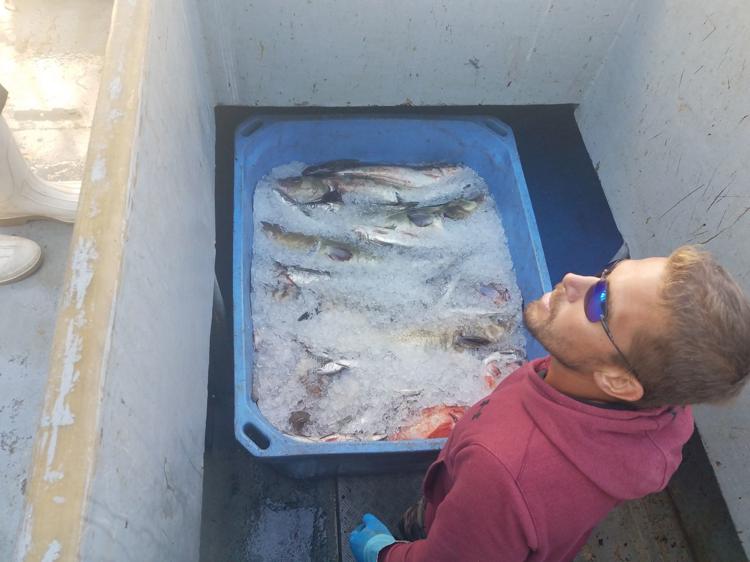 Tomlinson said they offer fishermen a 50-cent per pound incentive over the boat price to help shorten the supply chain and fill demand.
Capt. Jay Driscoll is the owner of Witchcraft, which goes out from Rye Harbor. He has more than 20 years of experience as a fisherman and said there is a certain pride associated with being able to sell his monkfish, pollock, cod and hake to local restaurants.
"It's good to see a movement like this where everything is going right back to the restaurants again," Driscoll said.
Driscoll said in years past, his products were always sent to Boston, New York or overseas.
"When it sells locally, that's pretty cool," Driscoll said.
The co-op sells redfish, cod, haddock, flounder, pollock, whiting, monkfish, hake and Cape shark.
There is a new biweekly shellfish share for program members who purchase a fish share. Locally sourced lobsters, crabs, scallops and oysters will be made available.