HAMPTON — The chief executive officer of Hampton-based Smuttynose Brewing Co. has stepped down a year after the company was sold and at the same time that the owner's son is fighting allegations he raped a woman last summer.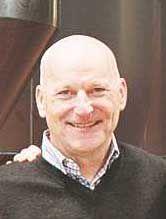 Richard Lindsay, whose last day was May 10, has been replaced by Smuttynose owner and chairman Christopher Broom Sr.
Lindsay's departure comes as Broom's son, Christopher Broom Jr., faces one count of aggravated felonious sexual assault in a case in Rockingham County Superior Court.
Broom Jr., 34, of Kittery, Maine, was indicted by a grand jury in March. The indictment alleges he raped a woman, who was then 21 years old, in Portsmouth on July 4, 2018.
He has pleaded not guilty.
In a statement, Broom Sr. acknowledged the charge against his son and the potential impact the case could have on the business.
"My family and I are convinced of our son's innocence. We have great faith in our legal system. But I also understand that this may have an impact on Smuttynose Brewing Co., its employees and its partners. For that I am deeply sorry," he wrote.
His statement continued, "The Smuttynose Brewing family has been working hard for almost 25 years. I am proud of these efforts. Those who know us know who we are and what we stand for. We are committed to brewing great beer and serving our community. That will continue to be our mission."
Meanwhile, a company statement on Lindsay's decision to leave offered praise for his work, but no reason for the resignation.
"Rich was hired to lead the turnaround effort at Smuttynose. To do so, he created a strategic plan identifying the business needs to right the ship. His priorities included hiring new sales leadership and strengthening the capabilities of the sales team as well as bolstering the brewery's marketing and communications department. He oversaw the process of identifying a compelling brand platform reconnecting Smuttynose to consumers and bringing it to life via a forthcoming core package redesign. He instilled renewed confidence and support from Smuttynose's wholesaler partners," said the statement, provided by Smuttynose communications director Alex Weaver.
The company said Lindsay was a key factor in helping the brewery rebound, was grateful for his leadership, and wished him well in his "future consultancy."
Smuttynose was sold to Runnymede Investments, which is based in North Hampton, during a foreclosure auction in March 2018.