CONCORD — After 35 years in business and multiple locations, T-Bones Great American Eatery will open its first custom-built restaurant early next year.
T-Bones' parent company, Great New Hampshire Restaurants, is also gearing up to open a new sports bar concept called Bull & Bear at the former Shorty's in Bedford in the near future.
The steel for the new T-Bones, at Exit 12 off Interstate 93 in Concord, is being installed by contractors in front of a new Tru by Hilton hotel. The company officially broke ground on the project last month. The hotel and restaurant are separate projects.
"We absolutely love the location given its high-profile visibility to the highway and the fact that it is right on the exit," said Tom Boucher, CEO of the restaurant group.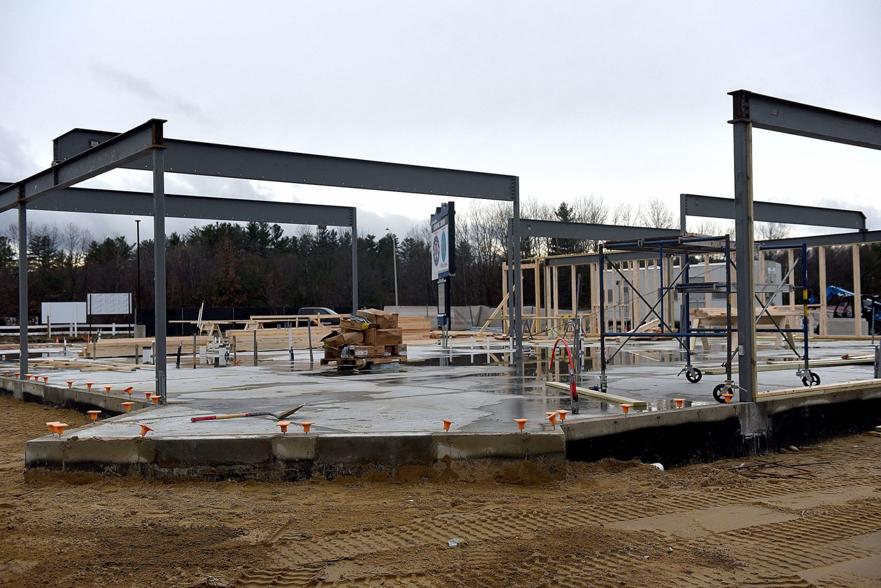 The company looked at the spot for years before reaching a deal to buy a portion of the property. The hotel is being developed by Steve Duprey.
"We've been able to build it the way that we want," Boucher said of the multimillion-dollar restaurant.
"It is going to have a more updated look," he said.
He declined to reveal the total cost of the project.
The new spot will be T-Bones' largest at 9,900 square feet with 275 seats indoors and a 35-seat patio. The restaurant will offer takeout for the Tru hotel, which will not include dining services.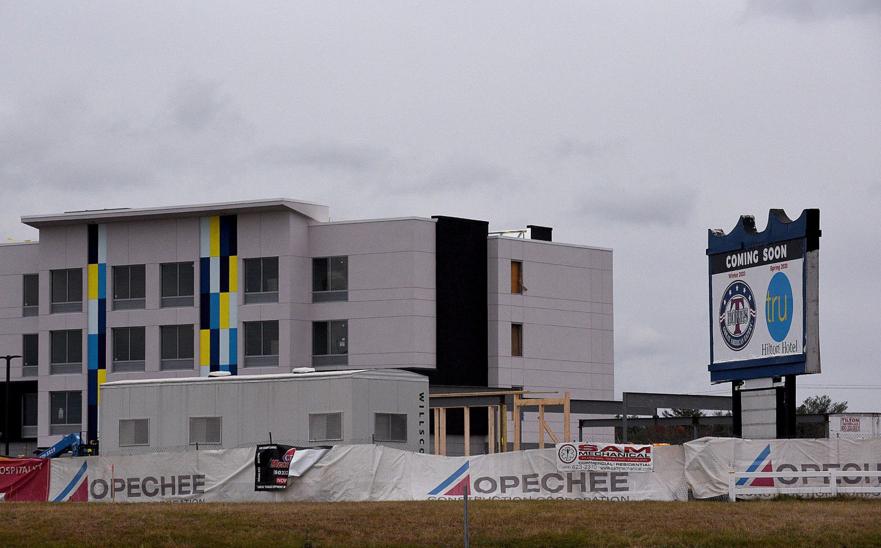 "We see the Concord market as very similar to all of our T-Bones locations. It has a lot of middle-class folks who really enjoy T-Bones," Boucher said.
The first T-Bones opened in Salem in 1984. The company also operates Copper Door, CJ's Great West Grill and Cactus Jack's.
"We have strategically grown at a slower rate, if you will, compared to some chain restaurants. That's been very purposeful. We wait for a high-profile, high-traffic-count, high-visibility location, and they don't come about that often," Boucher said.
Mike Somers, president and CEO of the New Hampshire Lodging & Restaurant Association, said new restaurants bring jobs and taxes to the state.
"There is always a certain buzz when a new restaurant opens," he said.
He said Boucher's group is also generous with its charitable giving. Great NH Restaurants' Charitable Trust operates feednh.org.
The new T-Bone's will add another 100 employees, with about 30% coming from other locations.
He hopes the restaurant will open in late winter or early spring, but construction depends on the weather.
Over the next five years, the restaurant group will continue to look for locations for all of its concepts, including the Nashua area, Boucher said. The next project will be the Bull & Bear in Bedford.
"After we open Concord we will start putting our eyes on it," he said.