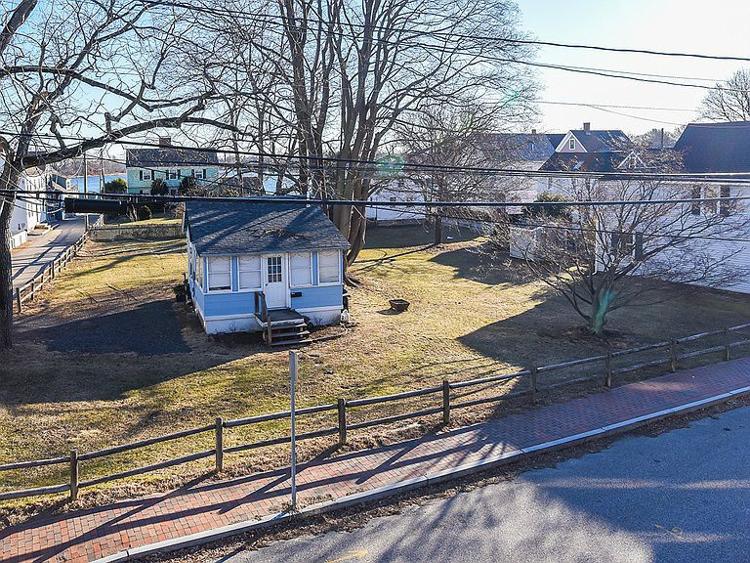 PORTSMOUTH — A tiny cottage in Portsmouth's South End is turning heads after being put on the market for $2 million.
The 320-square-foot building located on a .34-acre lot with frontage on Marcy, Pray and Partridge streets is expected to command well above its $681,100 assessed value because it can offer a prospective buyer the chance to put up a house with a yard — or an opportunity to subdivide the land into three home lots — in a section of the city where real estate is highly sought after and most people do not have much space.
"I think what the attraction is that those pieces of land just don't exist in the desirable South End," Mayor Jack Blalock said Tuesday. "It's a beautiful little property very close to the water and is accessible to (Prescott) park and downtown. It's unique."
Blalock grew up in Portsmouth and remembers when the small building was a candy shop.
"I do recall people talking about how good the fudge was," Blalock said.
According to city records, the cottage at 445 Marcy St. was built in 1940 and has a replacement cost of $57,785. It is listed as a residential camp with asbestos shingles. The land is valued at $678,200.
Realtor Liz Levey-Pruyn put the house on the market on behalf of its owner a week ago. It is listed on the real estate sections of the New York Times and Boston Globe websites to attract a variety of prospective buyers.
"I'm definitely seeing some interest in that I'm fielding all kinds of phone calls and emails," Levey-Pruyn said Tuesday. She lives in the neighborhood and says she is honored to be able to list the property.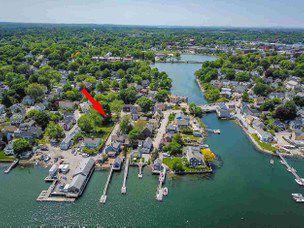 The listing says the future owners can enjoy the private South End Yacht Club, store their boat, kayaks and paddle boards at Esther's Marina and live within walking distance of over 200 restaurants.
Levey-Pruyn said before the house can be demolished, the future buyer will have to work with the Historic District Commission.
Longtime South End resident Harold Whitehouse, 90, isn't surprised the property is expected to fetch so much money in the current market.
Whitehouse said more and more people want to live in Portsmouth because of all the media attention the city gets from publications near and far, noting that even National Geographic has written about his beloved city.