For many in New Hampshire business, 2019 was more of the same. Too many jobs, not enough people. Too many people, not enough homes. An economy that was strong enough to withstand the unknown depths of a trade war with China. Here are the Union Leader's picks for the top business stories of the year.
Unemployment stays below 3% for fourth year.
New Hampshire's unemployment rate has stayed below 3% for the past four years, making it increasingly difficult to find the right workers.
The state's 2.4 percent unemployment rate at the start of 2019 came near to the state's record 2.2 percent rate not seen in more than 30 years.
High-tech companies are offering perks such as remote working, while restaurants, like T-Bones, are trying to lure workers with sign-on bonuses. Employers are also turning to classic ways to find workers, such as lawn signs, store windows and electronic billboards.
However, young workers seem to be attracted to the Granite State with the state being named one of the top 10 states for net millennial migration in 2019, according to Taylor Caswell, the state's business and economic affairs director. Workers in the early or middle stages of their careers could stick around for a long time, he said.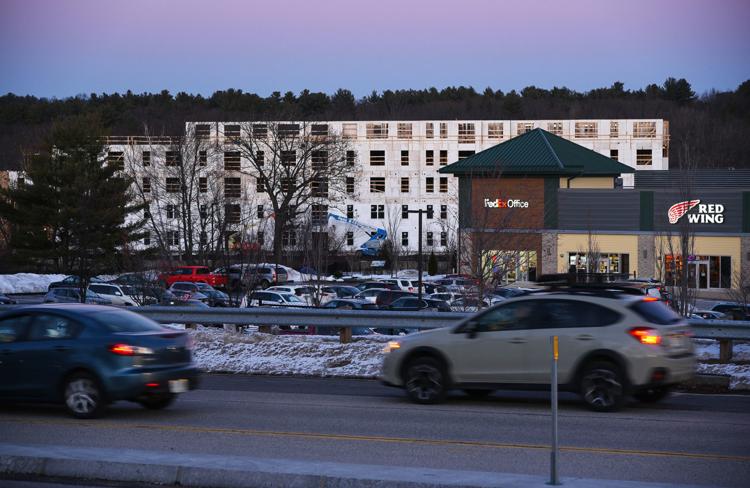 Workforce housing remains as scarce as workers.
If attracting and retaining talent is the No. 1 priority for New Hampshire's businesses, running a close second is providing housing they can afford.
But don't call it affordable housing. These days it's better known as workforce housing.
The rebrand doesn't mean much to bedroom communities like Bedford as they grapple with market demands to build more apartments.
Ask Gov. Chris Sununu. He sparked the ire of town officials in December when he singled out Bedford for what he said was a lack of affordable multifamily housing. Meanwhile, an apartment complex is under construction at the former site of the Wayfarer Inn as the decline of retail prompts commercial developers to shift their focus to homes.
Eversource gives up on Northern Pass.
In July, Eversource announced it was giving up on its proposed $1.6 billion Northern Pass transmission-line power project after spending $318 million on land and other costs.
The 192-mile route would have run through more than 30 communities, bringing hydropower from Quebec into New England.
The state Site Evaluation Committee unanimously rejected the project in February 2018 and later rejected a request to reconsider its decision. Eversource finally surrendered after a state Supreme Court decision in July kept the door closed.
Gov. Chris Sununu, who backed the project, said it was "time to move on."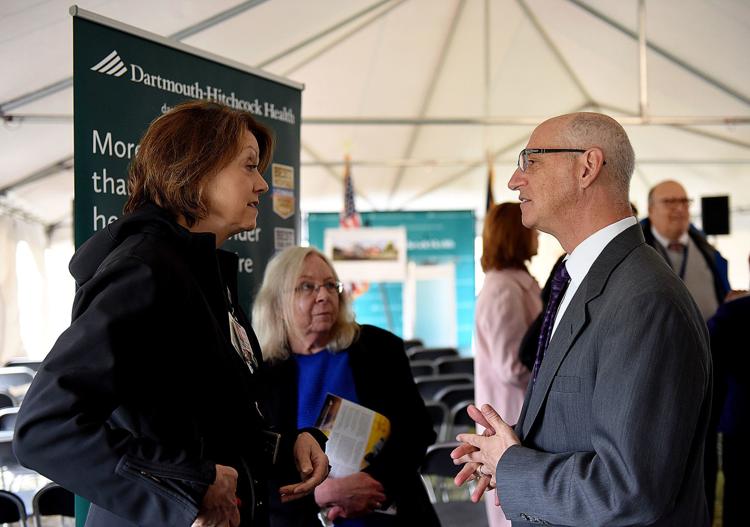 CMC and Dartmouth-Hitchcock announce plans to combine.
Two of the state's largest healthcare systems — overseeing Catholic Medical Center and Dartmouth-Hitchcock Medical Center — made their effort to join forces official this fall.
Dartmouth-Hitchcock Health and GraniteOne Health announced in October they've reached a combination agreement nine months after signing a letter of intent. The deal allows the two sides to seek regulatory approval, which is expected to take between six and 18 months.
Officials aren't calling the move a merger but rather a combination of financial, administrative and clinical systems.
The news comes as the Attorney General's office blocked a proposed merger between the parent companies of Exeter Hospital and Wentworth-Douglass Hospital in Dover, because it would likely decrease competition and increase the cost of health care on the Seacoast.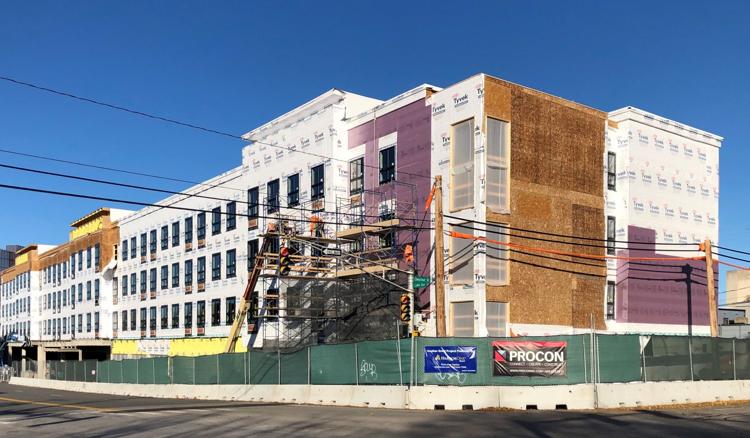 Hotel growth in Manchester, Portsmouth, Concord underscores strength of commercial real estate market and hospitality.
Not only are two hotels being built in the Queen City, but Concord and Portsmouth are also seeing growth in the hospitality industry. The state's first AC Hotel, a Marriott brand, opened in Portsmouth in December and the first Tru by Hilton brand will open in Concord in the new year.
Mike Somers, president and CEO of the New Hampshire Lodging and Restaurant Association, said there's been an investment across the industry for both business and travel destinations.
Between fiscal years 2018 and 2019, revenue from the state's 9% Meals and Rooms (Rentals) Tax jumped from $330 million to $348.5 million, according to data from the state Department of Revenue Administration. The tax applies to hotel rooms, prepared foods and rental cars.
Taxes collected in July, August and September have been higher than the two previous years for those months.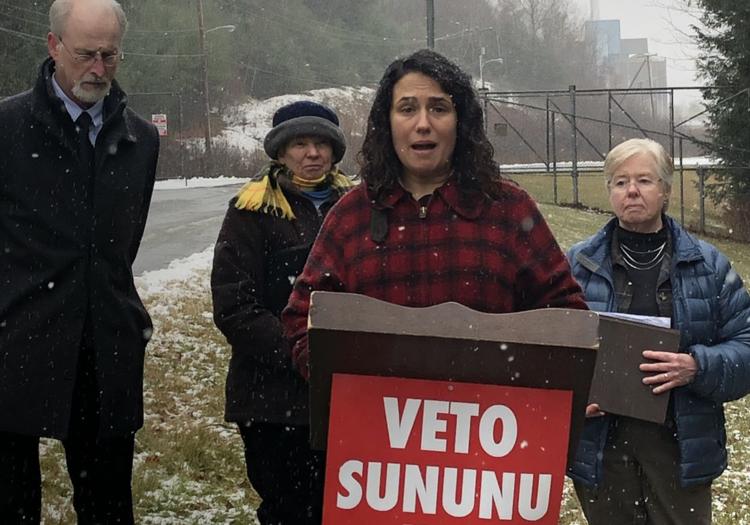 Biomass plants shut down.
In August, Gov. Chris Sununu vetoed a bill that would have required electric utilities to buy power from New Hampshire's six biomass power plants. The bill would have provided three years of subsidies for six of the wood-burning plants.
Since then, plants in Springfield and Whitefield have closed. Both are owned by New Jersey-based EWP Renewable Corp., a unit of South Korea-based Korea East-West Power Co.
The losers: the state's independent timber harvesters. The winners: utility ratepayers who would have shouldered the cost of the subsidies.
The Business and Industry Association supported the veto.
"While well intentioned, these bills would hurt New Hampshire businesses and unnecessarily raise the cost of doing business in the Granite State," association President Jim Roche said in July of the biomass subsidy bill and two other energy-related bills.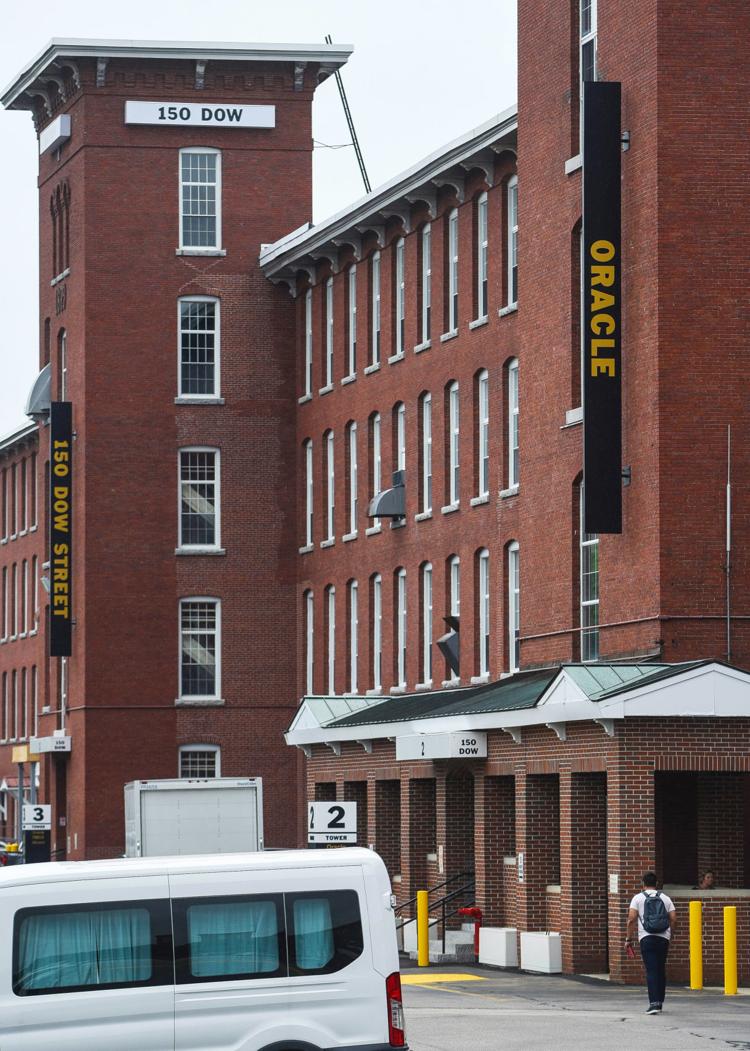 Oracle winds down Manchester operations.
Oracle's operations in Manchester's Millyard are winding down after the company bought Dyn for a reported $600 million in 2016.
The massive red Oracle sign atop a Millyard building visible from Interstate 293 is set to come down. The "rooftop branding opportunity" is being advertised as part of a listing for the 100,000-square-foot space occupied by Oracle at 150 Dow St. While there are still Oracle workers in the Queen City, the entire space is for lease, according to Colliers International. It's unknown how many workers remain in the space or how long they'll be there.
The company began to cut its Manchester workforce in waves beginning in March, eliminating its sales and marketing operations but retaining an engineering team. Oracle operates a campus in Nashua off of Spitbrook Road.
BAE Systems buys property to expand into Manchester.
BAE Systems announced in February it would lease about 200,000 square feet of space in what once housed Anthem Blue Cross and Blue Shield at 3000 Goffs Falls Road. The space could bring up to 800 workers once its up and running.
BAE, the world's third-largest defense contractor, and its electronic systems sector — headquartered in Nashua — employs more than 6,000 people at multiple facilities, including in Nashua and Hudson.
"The Manchester facility will support our critical electronic warfare programs, which are a major part of our electronic systems business in New Hampshire," said Ray Brousseau, vice president and deputy general manager at BAE Systems' electronic systems sector. "We'll locate roles in all functions in the new Manchester facility, including engineering, manufacturing, program management, and business development."
SNHU builds a parking garage for itself.
Don't confuse the new 1,700-space SNHU parking garage in the Millyard with parking for SNHU arena. Like all those tempting spaces at Market Basket, they're off-limits for concert events at the entertainment venue the university slapped its logo on a few years ago when it took over naming rights from Verizon.
The six-story garage, which opened in July near Northeast Delta Dental Stadium, was built to accommodate the 1,700 workers SNHU employs in the Millyard. Driving growth is SNHU's continued and expanding success as a leader in online education. While the school has about 3,000 students studying on campus in Hooksett and Manchester, it serves more than 100,000 students online.
SNHU was ranked No. 1 in November by University Business in a list of 100 colleges and universities nationwide that are increasing their enrollment. Meanwhile, many colleges are reporting declines, leading to mergers and closures.
Vail Resorts buys three New Hampshire ski resorts.
Vail Resorts announced a $264 million deal in July to acquire rival Peak Resorts, taking over 17 ski areas in seven states, including New Hampshire's Attitash, Wildcat and Crotched Mountain.
The deal received unusual scrutiny. A branch of the Sackler family — of opioid maker Purdue Pharma Inc. — owned 54% of the shares in Peak Resorts.
Vail Resorts paid $11 per share of Peak Resorts, meaning the Sacklers' stake when the deal closed in September could be worth $114 million, according to calculations by Bloomberg.
The deal also means Vail Resorts controls four ski areas in New Hampshire. In 2018 the Colorado company bought the parent of Mount Sunapee Resort.