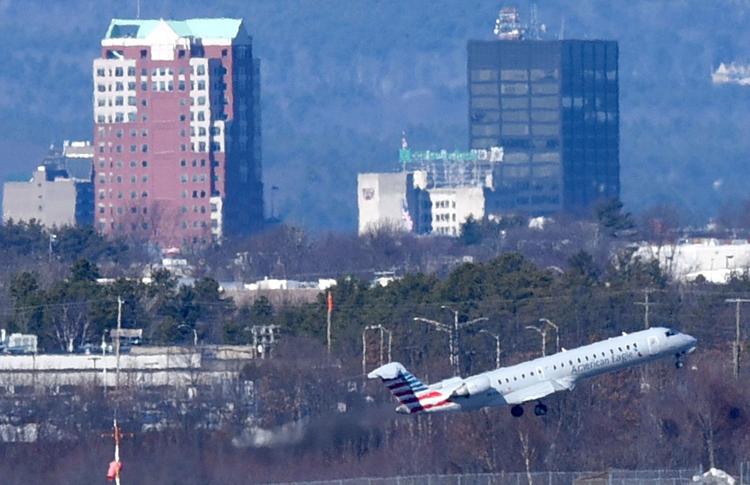 Manchester Airport Total Passengers
| Year | Passengers |
| --- | --- |
| 2005 | 4,329,478 |
| 2006 | 3,896,532 |
| 2007 | 3,892,630 |
| 2008 | 3,716,393 |
| 2009 | 3,181,249 |
| 2010 | 2,814,432 |
| 2011 | 2,710,747 |
| 2012 | 2,452,064 |
| 2013 | 2,422,102 |
| 2014 | 2,095,674 |
| 2015 | 2,077,604 |
| 2016 | 2,021,279 |
| 2017 | 1,970,688 |
| 2018 | 1,847,908 |
| 2019 | 1,727,532 |
| SOURCE: Manchester-Boston Regional Airport | |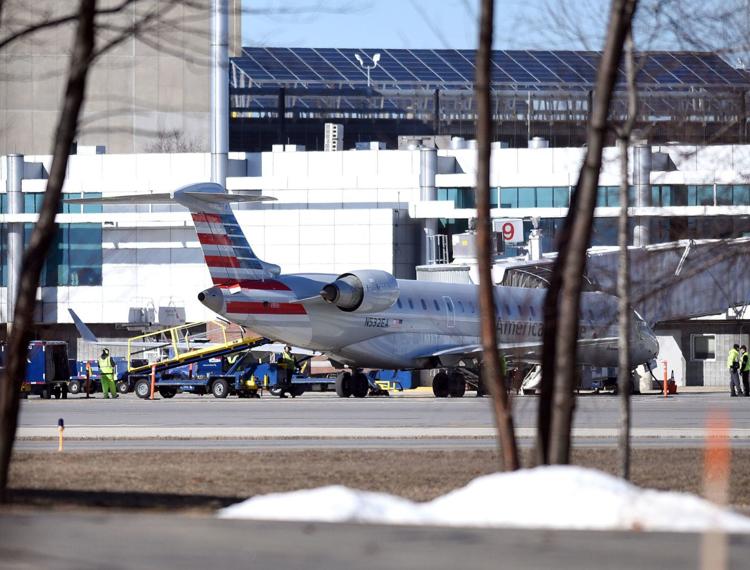 MANCHESTER — Ted Kitchens is optimistic about luring more passengers and planes to Manchester-Boston Regional Airport. Last year, American Airlines increased its flights, cargo had a record year and the airport restructured its debt to lower the cost carriers pay to operate there.
The airport director has a lofty goal: End the airport's 14-year losing streak.
Last year, MHT once again recorded a decline in the number of passengers. The airport has faced tough competition from Boston Logan International Airport, which attracts about 80 percent of Manchester's potential customers.
The airport saw a 6.5% decrease — 120,376 — in fliers in 2019 compared to the previous year and down 60 percent from its 2005 peak of 4.3 million, according to data released by the airport. On a positive note, the airport saw a 4.3% increase in cargo, Kitchens said.
The grounding of the Boeing 737 Max aircraft in March is the leading contributor to the decrease, which removed about 80,000 outbound seats, according to the airport. While less than 2% of flights involved the 737 Max, the grounding prompted carriers to swap out larger planes in Manchester. The Max is not expected to be recertified until midyear.
"No one is talking about the impact on airports," said Kitchens, who became the airport's chief executive in October 2018. "If I don't have the flight, I don't have the passenger."
Southwest Airlines has experienced decreases across the entire Northeast, even pulling out of Newark all together, Kitchens said in a sit-down interview with the Union Leader.
"When that is one of our largest carriers, that is a lot of inertia to overcome," he said.
American Airlines is now the top carrier for departures, according to the airport, while Southwest, with larger aircraft, continues to have the most seats. American passengers were up 9.3% year over year in 2019, while Southwest passengers were down 9.6%.
Nationally, American Airlines announced the amount of available flights and seats will rise as much as 5%, following a 1.1% gain last year.
Right now, the four major carriers at Manchester, including Delta and United, have scheduled 2% more flights than last year. Another boost will be a full year of American flights to Chicago, which started in June 2019.
"If carriers fly their anticipated schedule and the market continues to perform as it has historically; we should see a positive in 2020," airport officials wrote in an email to the Union Leader.
Debt restructuring will help lower landing fees and the overall cost for airlines to do business at the airport, which could lure new airlines or spur growth of existing carriers.
The airport also reestablished an incentive plan to waive landing and terminal fees for a defined period of time for a new airline or an existing carrier that offers a destination not served at the airport in two years. Federal regional air service grants are also available through the U.S. Department of Transportation.
"It is all about proving to me the market is there," Kitchens said. "So we have to get deep in the weeds, roll up our sleeves, (and) show them the data."
Mike Skelton, president an CEO of the Greater Manchester Chamber, called the airport a "critical economic driver" for the region and entire state. Kitchens has worked closely with the business community in support of the airport, Skelton said.
"While there are macro factors in the airline industry we have limited control over, the airport does a great job of ensuring the customer experience is always top notch," he wrote in an email to the Union Leader. "Manchester-Boston Regional Airport is consistently ranked as one of the best regional airports in the country, which coupled with our business growth provides a great foundation on which to increase capacity and ridership in the years ahead."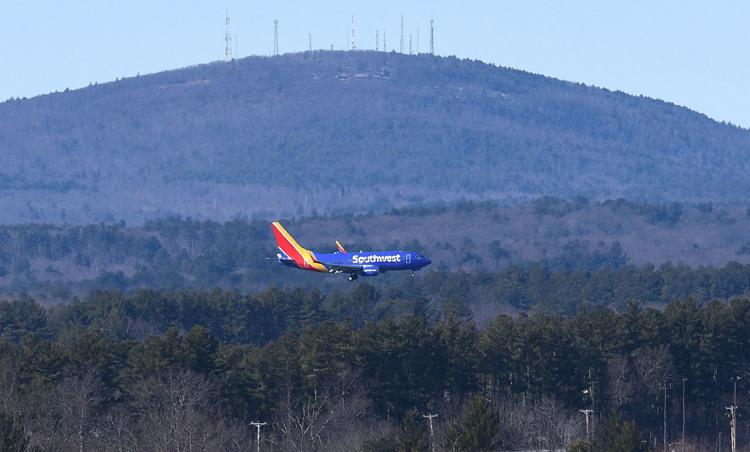 Mayor Joyce Craig called the airport vital to for economic growth.
"I'm confident that our team at the Manchester-Boston Regional Airport will continue taking the steps necessary so that the airport can meet and exceed the needs and expectations of its customers and our community," she wrote in a statement.
Kitchens also pointed to data showing New Hampshire is in the top 10 for millennial migration and a growing economy as a positive sign for airport growth.
The airport launched a new marketing campaign, "Fly Manchester First!" One of the biggest challenges is competing with Logan International Airport in Boston with zip codes being tracked.
"It showed a decrease in the amount that was leaking to Boston. It is not a gargantuan change, but we're talking about taking it down from 81% to 76% leakage," Kitchens said. "There has been some positive movement in that."
Material from Bloomberg was used in this report.