PLYMOUTH — One of New England's best-known auto executives is returning to dealership ownership in New Hampshire and partnering with two of his former general managers.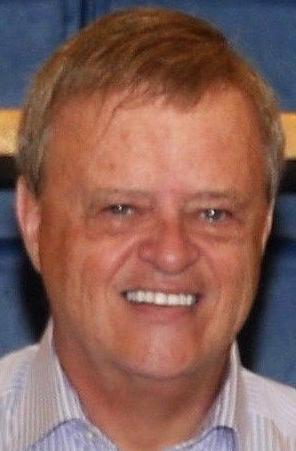 Dan Dagesse, who heads DCD Automotive Holdings, is finalizing plans to acquire a Ford franchise in Plymouth and a Chevrolet dealership in Colebrook.
He got his start in the industry when he bought Lewis Ford in his hometown of Colebrook in 1977. He went on to acquire Berlin City Auto Group, which he built into a high-volume dealership, despite its remote North Country location.
In the days before the Internet, Dagesse pioneered a long-distance business model. Producing a color catalog and using intensive newspaper advertising to showcase his inventory, he set up a phone room to field calls from prospective buyers, a tactic that boosted sales to 700 to 800 cars a month.
He sold the Gorham franchise and bought into two dealerships in Delaware. He went on to buy out five Honda and Toyota dealerships in Norwood, North Attleborough and Westford, Mass., from billionaire Ernie Boch Jr.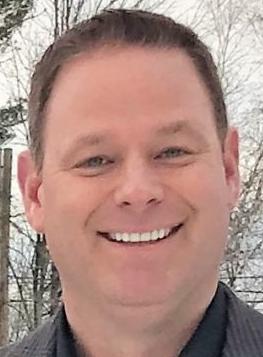 His latest plans include partnering with his brother-in-law Donald Noyes, to acquire the former Brooks Chevrolet dealership in Colebrook. It will be renamed Don Noyes Chevrolet, and new construction is already underway. Dagesse, 66, is also partnering with another former longtime employee, Shawn Hanlon, to buy Meredith Ford, which will be rebranded as Plymouth Ford.
Noyes and Hanlon were general managers at Berlin City and remained with the dealership when it was sold to Summit Automotive Group in 2006. When the building next door came up for sale in 2009, the pair bought the property and launched AutoNorth, a pre-owned car superstore.
As Noyes was planning for his eventual retirement and looking to downsize, he learned the Chevrolet dealership in Colebrook his hometown was available. The two agreed that Hanlon would buy out Noyes' half ownership interest in AutoNorth.
Driving with his wife to watch their grandson's football game, Dagesse passed the Plymouth dealership and decided to stop and say hello to the owners that he has known for many years, he recalled. The visit proved serendipitous as he learned that Peter French, who is nearing 80 years old, was thinking about retiring.
"We were able to put a deal together that was satisfactory for all parties," he said.
Dagesse is a longtime owner of a lakeside vacation property in Gilford. He said he's looking forward to calling the Lakes Region home and being just a half-hour away from the Plymouth franchise. His son, Christopher, handles the day-to-day operations of the Massachusetts dealerships. Collectively, DCD Automotive Holdings dealerships annually record vehicle sales of $1.2 to $1.3 billion, according to Dagesse.
Today up to 65 percent of vehicle sales occur via the Internet. Thirty years ago, when he owned Berlin City, aggressive newspaper advertising kept their phones ringing, generating a similar percentage of sales, Dagesse said.
"You could chart the bell curve. The phones would ring if you advertised," he said. Pioneering the use of stable of senior citizens to deliver vehicles to far flung buyers and to drive their trade-in back to the dealership helped Berlin City become a high-volume dealership that did the bulk of its business by phone.
"It's like the LTD station wagon. Now it's a mini-van, but it still holds seven people. It's just a different way of communicating with people," Dagesse said of how the internet has taken center stage.
By the time a customer has explored their options on the internet and decided which dealership they want to do business with 80 percent of the work has already been completed, said Dagesse. A buyer only needs set foot in the showroom to sign the final paperwork.
Dagesse believes the internet will be a boon for the Plymouth franchise as they can link the inventory of 1,700 used vehicles available at their Massachusetts dealerships. New Hampshire residents can look at a used Honda or Toyota and arrangements can be made to have it brought to Plymouth for a test drive in two to three hours.
"It's been a passion for me to create that (sales) volume. At Berlin City we doubled in annual sales the population of the town of Gorham. I'm going to give it my all to put Plymouth on the map," he said.
Along with upgrading the facilities at both dealerships and improving their internet presence, Dagesse also plans to bring another unique perk to his New Hampshire dealerships: a 20-year, 200,000-mile limited power train warranty with each new vehicle. The warranty is already offered at his other dealerships.
"It's like driving around the world eight times. It's a big calling card," he said.