CONCORD — The state of New Hampshire plans to install electric-vehicle "fast" charging stations along six major highway corridors. And it won't cost taxpayers a dime.
The state will fund the project with $4.6 million from Volkswagen settlement money, paid out to states by the automaker after it was caught cheating on federal emissions tests with its diesel vehicles.
Rebecca Ohler, administrator of the technical services bureau in the air resources division at the state Department of Environmental Services, said the VW settlement money offers "a once-in-a-lifetime opportunity" for New Hampshire.
"New Hampshire has recognized that we want to be a welcoming place to the people that own electric vehicles and as such we need to make sure that those folks are able to come here and charge and move around the state," Ohler said. "But it's also a matter of supporting New Hampshire residents who want to purchase electric vehicles and either don't have the ability to install home charging ... or that travel longer distances and can't cover the territory they need to cover just from charging at home."
NHDES put out a Request for Proposals in November for companies to put charging stations along six highway corridors, including Interstate 93 from Manchester to the Vermont border; I-89 from Concord to Vermont; Route 101 from I-93 to Keene; Route 16 from Portsmouth to Jackson; Route 2 in northern New Hampshire; and along an east-west route from I-93 to the Seacoast, which could be either Route 4 or Route 101, Ohler said.
Bids are due Friday, with 5-year contracts to start in April.
Ohler said the RFP does not state how many charging stations should be installed. Instead, she said, "It specifies the corridors and asks respondents to propose a solution: What can you do for the amount of money that's being offered?"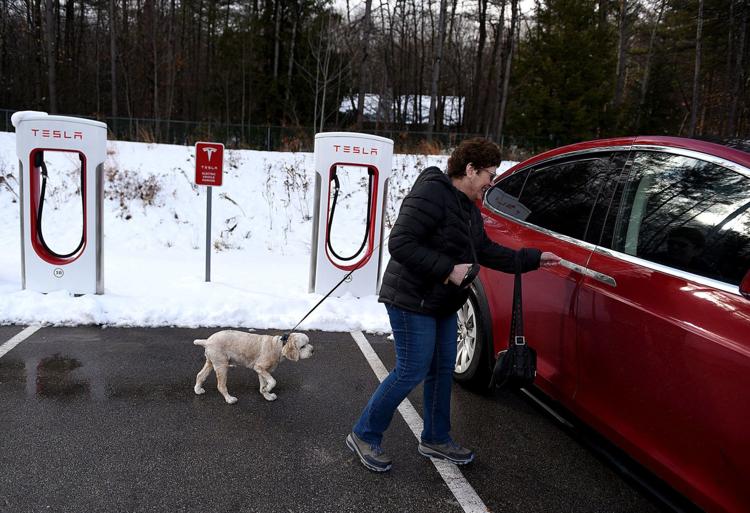 According to the state Division of Motor Vehicles, there are 2,366 electric vehicles (EVs) registered in New Hampshire, out of the 1,250,713 passenger vehicles registered here. That's nearly three times the number of electric vehicles that were registered here (835) in mid-2015.
The charging station expansion is part of a comprehensive Beneficiary Mitigation Plan, developed by the state Office of Strategic Initiatives and NHDES in 2018. It calls for spending the VW settlement funds on "projects that will result in road public benefits, serve the state's economically challenged communities and make the state a welcoming environment for all ages, abilities and backgrounds to live, work, and play."
In addition to the EV charging station project, the plan proposes investing $15.5 million to replace state and municipal vehicles and equipment with lower-emission vehicles, including older diesel school buses and transit buses.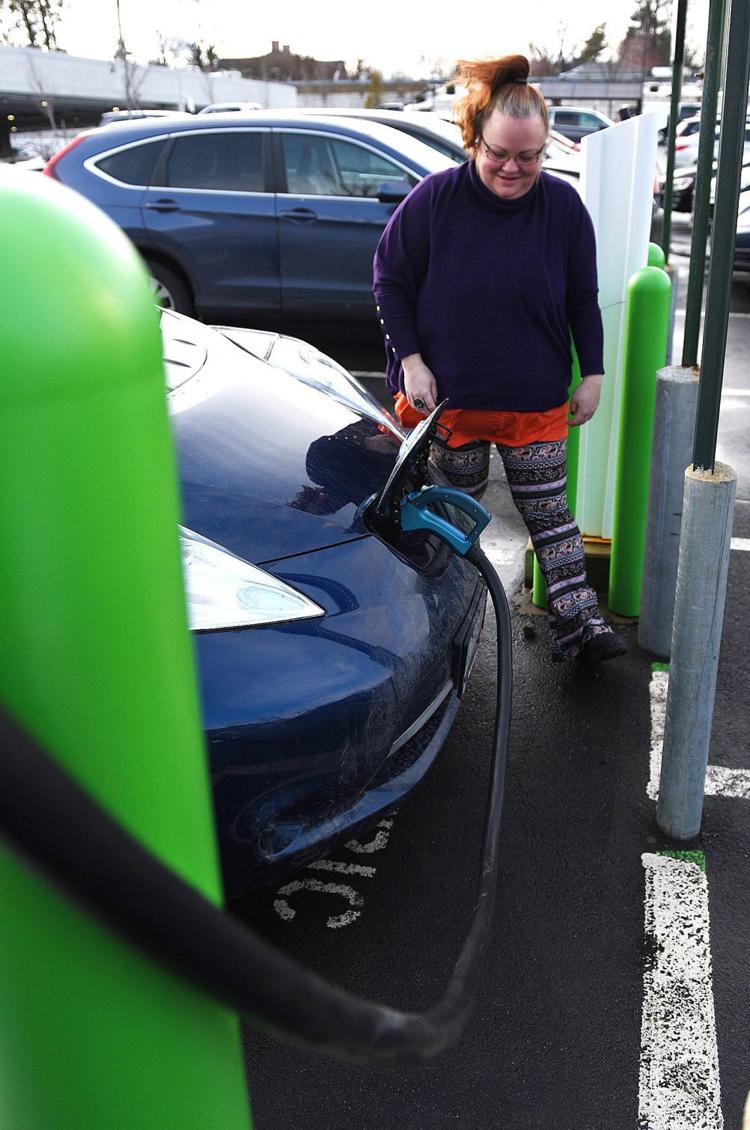 News of the expansion of EV charging stations was greeted enthusiastically by electric vehicle owners — and businesses that cater to them.
Shelley Burch, general manager of the Wolfeboro Inn and Wolfe's Tavern, said about five years ago, Tesla contacted the inn with an offer to install Tesla superchargers there. The inn got one dedicated Tesla charger and one universal charger out of the deal.
The chargers "are used a lot more than I expected," Burch said. "I would say almost every day, someone has a car plugged in there."
Burch said inn guests tell her they're grateful to have the convenient charging stations onsite. And she said it's good for business, too. "They'll come and plug in here and eat at the restaurant and charge while they're eating," she said.
She called the state's plan to expand EV charging stations "a forward-thinking idea." And she's especially happy to hear that it's the VW settlement funds that will pay for it; her husband's car is a 2014 Jetta, one of the models implicated in the VW emissions scandal. "What better use could you put it to?" she asked.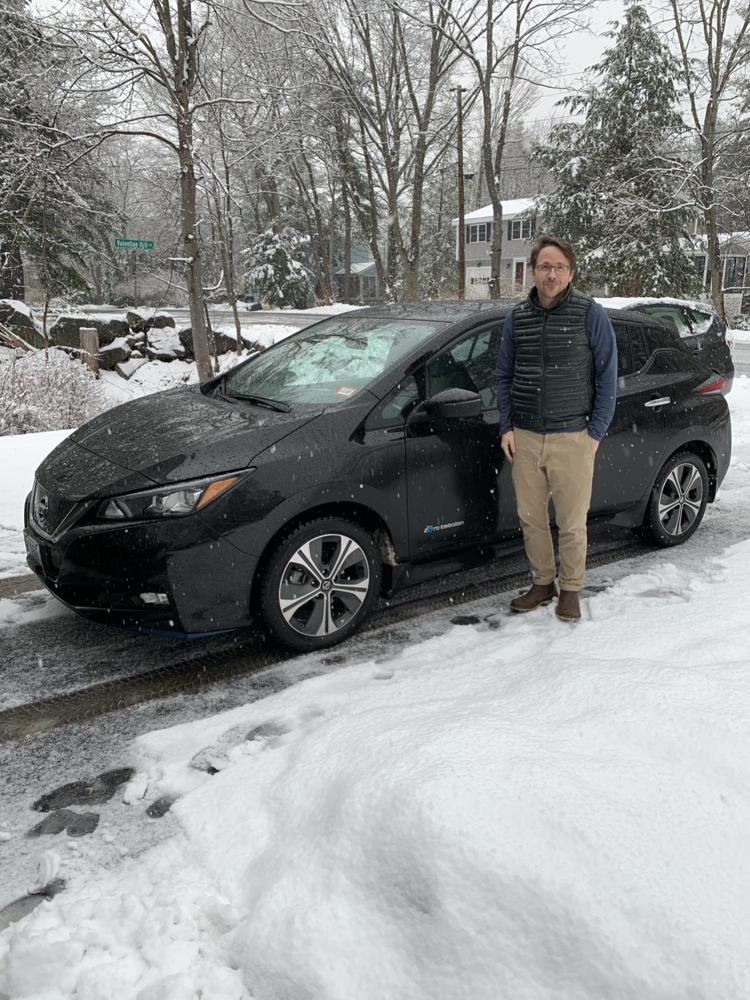 Charlie Forcey of Durham drives a BMW i3 and a Nissan Leaf. His destination dictates which car he drives, depending on its range. "There's a circle you can draw, of what you can get to and back," he said.
Forcey said the charger at Wolfeboro Inn "saved" him once when he was attending a conference in that town. But he has also experienced what EV owners call "range anxiety" when he's traveled farther north for skiing and other activities. On one trip to the AMC Highland Center, he and his wife were counting on using the one charger located there; fortunately, it happened to be free. "But it was nerve-wracking," he said. "If someone else was sitting there and hiking all day, we would have been stuck."
Ohler said range anxiety has made many consumers hesitate about purchasing an electric vehicle. "The fact that there's not an option if things go wrong makes a lot of people say, 'I don't know ...,' " she said.
Forcey, the former chairman of his town's energy committee, called the state's plan to expand fast charging stations "fantastic."
"I can't wait, and it couldn't happen soon enough," he said. "It's completely game-changing, and it increases the value of those cars dramatically."
"If you have the stations and you have the infrastructure, they will come."
Linda and Jerry Wilcox of Hudson Mass., are Tesla devotees. On their way home from their second home in Wolfeboro last week, the couple stopped at the Hooksett rest area to charge up their cherry-red Model X for free at one of the Tesla superchargers.
The Wilcoxes were early adopters; they got their first Tesla in 2013. But Linda Wilcox said those early days could be nerve-wracking. Back then, she said, "I would have been very nervous to go up to the White Mountains and go cross-country skiing up there. You might not get a charge station easily."
She doesn't worry so much now. Her Tesla tells her the location of the nearest charging station and warns her if there's not enough "fuel" to make it to her destination, she said. "The fact that Hooksett has one on each side of the road has turned out to be a blessing," she said.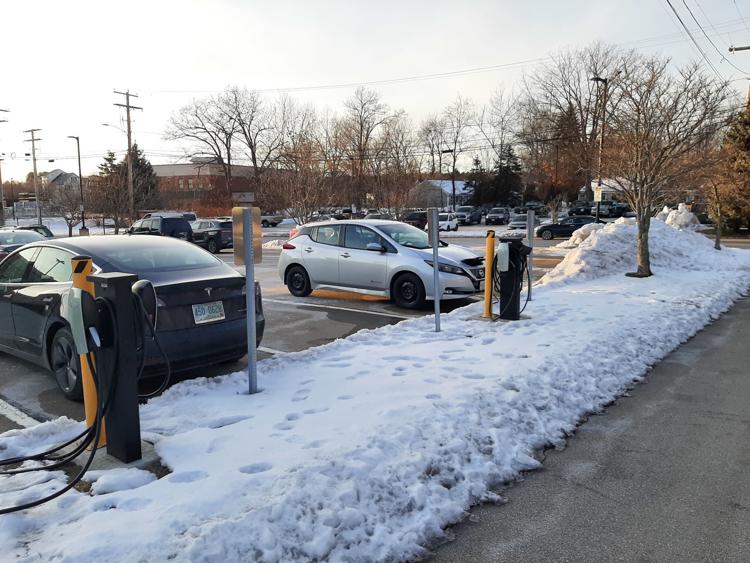 Most universal chargers require drivers to pay for the electricity they use to charge their vehicles. But the town of Derry has four chargers that EV owners can use for free in its municipal center parking lot.
Michael Fowler, director of public works, said the chargers were installed in 2018 through a grant program from Tesla, so it only cost the town about $2,300 for three Tesla chargers and one universal charger. The chargers get a lot of use, both from residents and visitors, he said.
It costs the town about $150 a month for the electricity, Fowler said. For Derry's town council, it's viewed as "an economic development investment," he said.
"We're looking to attract people to come to the downtown, frequent the businesses, come to the farmers market in the summer, go to the shows," he said. "You could come to downtown, park your electric vehicle there for free, charge up in two hours and when you come back, your car is charged."
Linda Wilcox said the plan to install more fast charging stations across New Hampshire is great news. "From my perspective, it means more people will be inclined to care about the environment and be able to step in and change things for the better," she said. "And feel comfortable."