Karen Guastella sold dry-ingredient cookie mixes.
Sarah Barkhouse grew flowers for weddings.
Melissa Christenson flew around the country leading training sessions.
Eddie Gomez made videos of events for clients.
All four Granite Staters saw their businesses change when the coronavirus pandemic and its economic fallout began taking hold in March.
Facing the loss of customers, they needed to reinvent themselves to find new ones.
Christenson, 55, lost $83,000 in work she had booked for March through May.
"I was tracking to do a record-breaking year," the Chester resident said by phone last week. "Even though I have contracts, I'm not going to charge them for a pandemic."
More than 255 New Hampshire "micro-enterprises" — businesses with fewer than five employees,…
These four are not alone.
By one survey, 92% of U.S. businesses surveyed acknowledged having to adjust after the pandemic sidetracked their business offerings.
Businesses large — and often very small — normally help keep New Hampshire's economy humming.
More than 107,000 sole proprietors in the Granite State received business or professional income in 2018, according to Brian Gottlob, director of the state's Economic and Labor Market Information Bureau.
As of March, more than 42,000 private-sector workers were employed by businesses with staffs of four or fewer.
A little money and words of advice helped business owners to refocus.
Mary Ann Kristiansen, executive director of the Hannah Grimes Center for Entrepreneurship in Keene, knows many people who are retooling their businesses with advice from her center.
Her organization received $24,000 to issue a dozen $2,000 pivot fund grants. The funds came from $100,000 that Citizens Bank gave statewide, money administered by the New Hampshire Community Development Finance Authority, which also will have CARES Act money to pass along to microbusinesses.
"It might give them that confidence to do something they might not plan or have the funds to do or have concern of investing them that way," Kristiansen said.
Guastella, Gomez and Barkhouse received grants.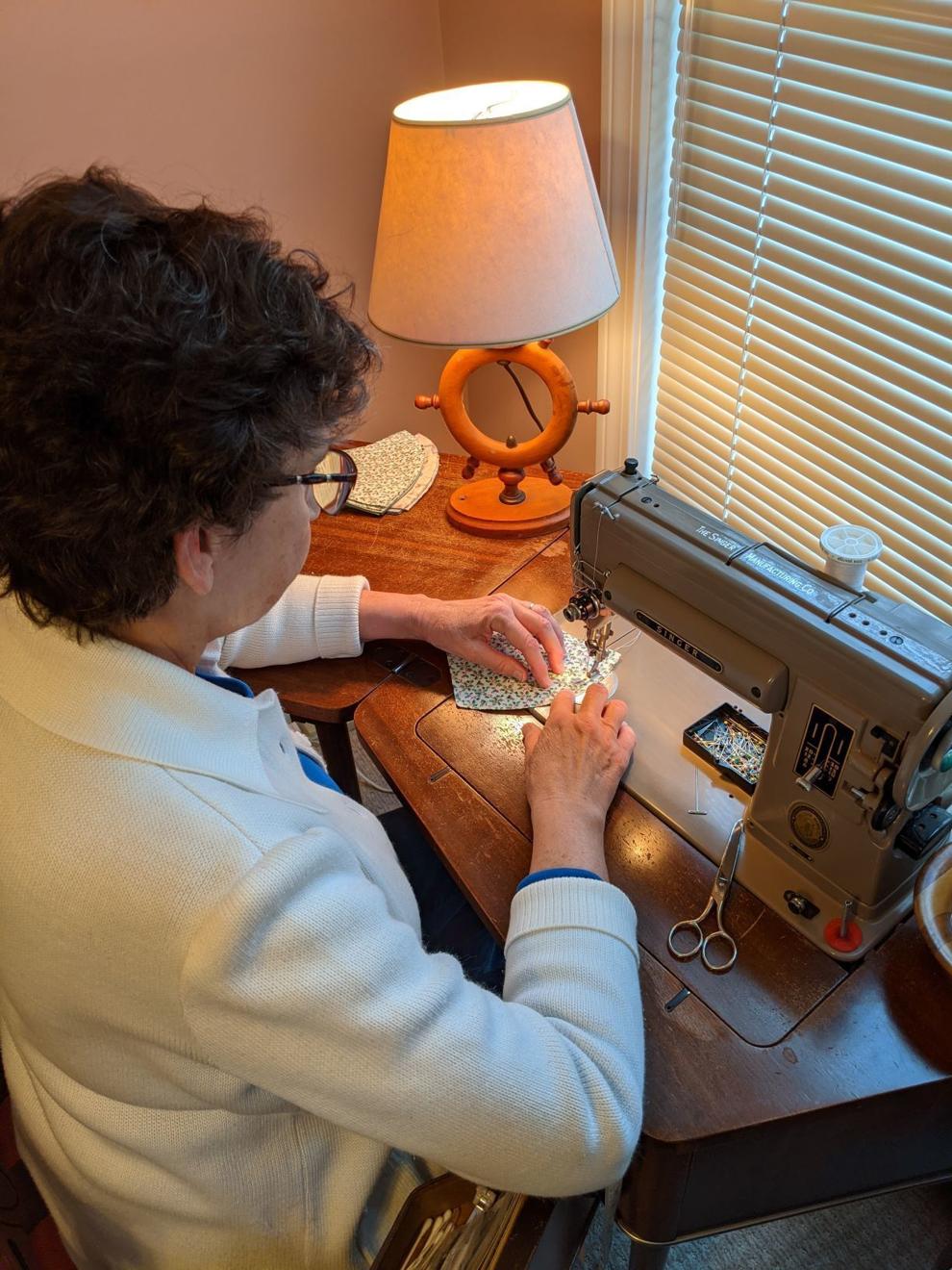 Before the pandemic hit, Karen Guastella sold home-baked cookies and cookie mixes at a few stores and local craft fairs.
By late April, she had shifted from making cookie mix to producing cloth masks. Guastella, 60, figures she's sold more than 500, generating revenue to help counter a 90% loss in her Keene cookie business.
"That's been my income all these months mainly," Guastella said. The masks sell for between $8 and $10.
"I felt guilty jumping on the bandwagon," she said. "I'm not out to try to profit off something that's terrible that's happening to us."
She used her $2,000 grant to hire a professional photographer to take pictures of her products to put on her website. She talked with an accountant about finances and had a web expert improve her website. She also was able to pay to renew her business insurance and her food license.
"So I got a lot out of it," she said.
"They've got to shift to online business," she said. "If I didn't have this website, it would be hard for people to choose what to order."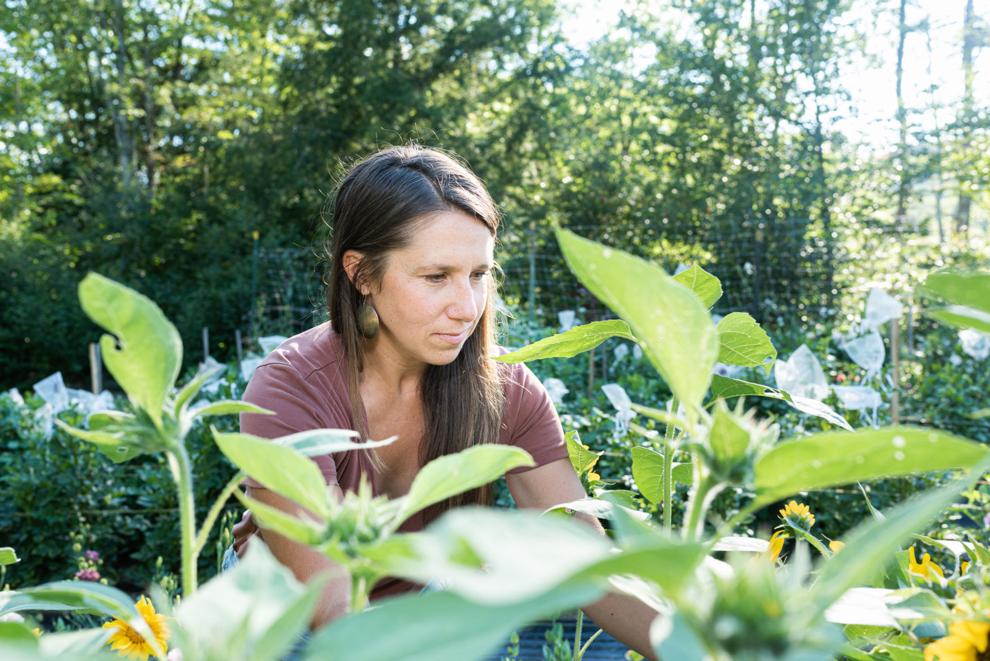 Sarah Barkhouse loves weddings.
Last fall, she quit her job at W.S. Badger in Gilsum to focus full-time on her floral business, Vera Flora Farm. Then the pandemic nixed most nuptials, a segment that typically made up at least half her revenue.
"Weddings were our primary part of the business, and we lost almost all of our weddings," said Barkhouse, owner of the Gilsum flower farm.
"We had all those flowers and didn't know what we were going to do," she said.
Able to devote herself to her business full-time this year, Barkhouse had calculated growth of 80% over last year.
The pandemic made her recalibrate.
She doubled the number of people who signed up for her 12-week flower bouquet subscriptions by offering delivery, and she sold flowers wholesale to florists.
Barkhouse, 38, used her $2,000 Citizens Bank grant "a lot for branding," she said.
She got a custom logo magnet for two sides of her van.
"Makes us look a little more legit," she said.
She got tags for bouquets and a rubber stamp to brand wrapping paper.
And she left a little money to pay herself something.
"They were all little things that had a big impact," Barkhouse said.
She credits the community and word-of-mouth advertising.
"At the heart of the small business is community, and that's who we turned to and really what helped save us this summer," Barkhouse said.
She said her sales are up 51% over last year — "not what you would expect with COVID."
"Even with the loss of weddings, we still saw growth, which was crazy," she said.
Creative Training Resources
Grounded by the pandemic, Melissa Christenson needed to regroup after years of leading in-person employee-development training sessions.
"I had to look at this as everybody's reality. What is the unmet need? Where are people's mindsets? ... and then adjust accordingly," she said.
Instead of delivering in-person employee development training, she conducts sessions virtually. That requires twice as much preparation for the same payday, she said.
Christenson received a $20,000 Paycheck Protection Program loan, which she hopes will be forgiven, and another $23,000 from the state's Self Employed Livelihood Fund that she's not sure if she needs to repay.
"It made the difference of my being able to sleep at night," she said. "It was huge for mostly the stress, but also keeping me going and keeping me motivated. With the self-employed grant, I reinvested into my business."
She took online classes and upgraded her website.
Christenson, who started the business in 1998, said that pre-pandemic, she projected a record $450,000 in revenue this year, a big gain from 2019's $264,000.
Now she figures she will book $110,000 this year.
"I'm thrilled at where I'm at right now," said Christenson, who has been using only one of four of her regular subcontractors.
"Quite honestly, I feel blessed, because I thought it would be a lot worse," said Christenson, who received advice from the New Hampshire Small Business Development Center.
"As bad as this pandemic is, the businesses that were able to adjust and bring employees online and show us and allow us to order online are those that ultimately are going to survive," Christenson said. "Look where you can fill that gap and get moving."
But she isn't optimistic about the first quarter of 2021.
"No one is locking in even right now," she said. "I have a feeling I'm in for another slowdown."
Drum Video Production
When people sheltered in place in March, Eddie Gomez and his business partner Rory Hurley found they couldn't film projects for small businesses and nonprofits.
"We took a month or so to get our bearings and see what could be done," Gomez said. "I definitely got the notion live streaming was going to be a super-big thing. People were really moving to Zoom, but also any type of event that couldn't be in person, how do they still reach their audience?"
The Peterborough company's owners used part of their $2,000 grant from Citizens Bank to buy gear for livestreaming awards ceremonies and annual meetings, so others could watch safely at home.
The grant also bought a subscription to a stock footage service they used to supplement their work with extra video, text graphics and music.
Gomez said they livestreamed a couple of weddings, including one in Dover.
"With the couple that we did, it was very rewarding to us to have people who wouldn't otherwise be able to see the wedding happen to enjoy that experience in real time," said Gomez, 30.
"It allows us to offer a service that is very much needed during this time," he said. "Our traditional service really wouldn't have fit."
They are encouraged by the past two months' revenue, which is double what it was in the same period last year.
"People are getting so accustomed to the streaming option, companies are likely to keep offering that option," said Hurley, 29.