The Hooksett company constructing the Residence Inn across from the Manchester arena saw all its Massachusetts projects shut down recently over concerns surrounding the coronavirus pandemic.
"I'd say 60 to 70 percent of our total business is on hold, which is all in Massachusetts," said Mark Stebbins, owner, chairman and CEO of Procon, which designs and constructs buildings.
That meant furloughing 30 workers, mostly in Hooksett, until late April and putting the rest of his 170-member staff on four-day work weeks with reduced pay.
"I'd rather have people working four days a week and keeping more people busy than laying off another 20 percent of the people," said Stebbins, who has applied for the federal payroll protection program for Procon and for hard-hit hotels he operates under different businesses.
Construction companies in separate interviews reported various issues related to the coronavirus: trouble obtaining financing for projects; painters and inspectors wanting their own time at job sites; and clients putting the brakes on projects early in the pipeline.
"I know someone who wanted to get a loan related to a project and they were turned away (and told) 'Come see us in August or September,' " said Tim Long, owner of Meridian Construction in Gilford. The bank said it couldn't touch the loan application because it was processing loan requests related to the federal emergency relief bill to help small businesses stay afloat and retain workers.
The state's construction industry employed 26,888 workers in 2018, representing 4.7% of the state's private employment, according to the state Economic and Labor Market and Information Bureau.
Projects on hold
Catholic Medical Center isn't sure whether it will maintain its projected fall 2023 completion date for a proposed hospital addition in Manchester.
"The design of the new building, however, has been impacted by COVID-19," said Lauren Collins-Cline, director of communications and public relations. "We've not been able to have the architects onsite for their work, and the clinical teams that were collaborating on the design process have been entirely dedicated to our COVID-19 response."
Concord developer and hotel operator Steve Duprey said he stopped two projects in Concord that involved building out of space to lease or sell.
He needed financing and said banks were busy "helping existing customers like me work through this crisis," Duprey said. "We've got enough alligators in the swamp we're trying to navigate around that we don't need to add anymore."
Duprey owns several hotels that have seen a drop in business. He's had to furlough about two-thirds of his nearly 300 hotel associates.
He also finished constructing a Tru by Hilton hotel in Concord that didn't open as scheduled April 1. The 85-room hotel is not accepting stays until July 31, according to its website.
His company, he said, is looking at "what our needs might be and our options across the board" to seek federal financial assistance.
Work site safety concerns
According to several people, construction schedules are getting stretched to keep fewer people on job sites to lessen their chance of infection.
"For the industry, you're going to see almost every project have delays because too many parts of the workforce are saying we're not going to the work site until everyone is cleared away," Long said. "We had painters saying we're not coming until everyone is out of there."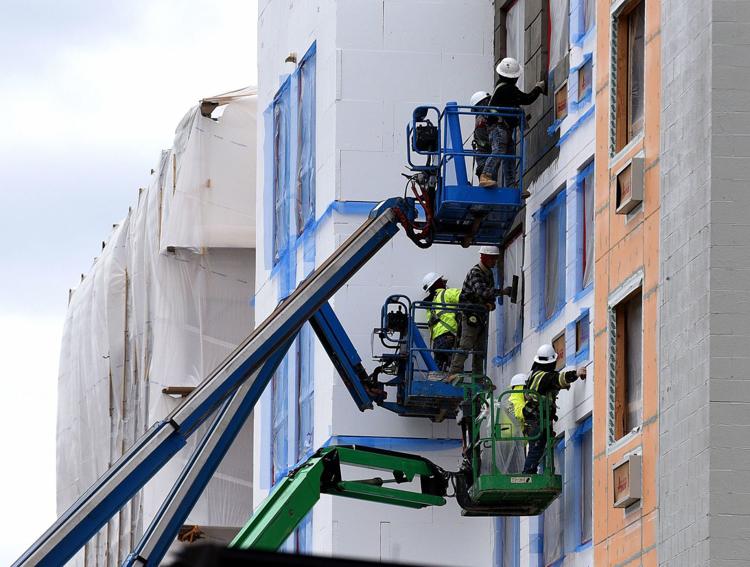 In Manchester's Millyard, 30 to 40 workers at the Tru by Hilton job site "are wearing masks, limiting crew flexibility, so that the same guys are on the job every day and not cross-contaminating other projects, our superintendents are controlling job access very tightly, limiting number of workers in each room of the hotel to one at a time, providing lots of hand sanitizing stations on every floor of the building, etc.," developer Peter Flotz said by email.
Flotz said he also is paying subcontractors more often, "which in turn makes them very happy to come deliver more materials."
One of his New Hampshire projects in the early stages was halted while a health-care organization shifted priorities where "their attention is now on virus triage and not on the physical plant," he said. Federal aid programs should "make their life better financially, so we have no concern about moving forward eventually," Flotz said.
Impact on supply chain
An executive at Bedford-based Eckman Construction, which is building an addition at the VA Medical Center in Manchester, was worried about obtaining enough materials for projects later this year.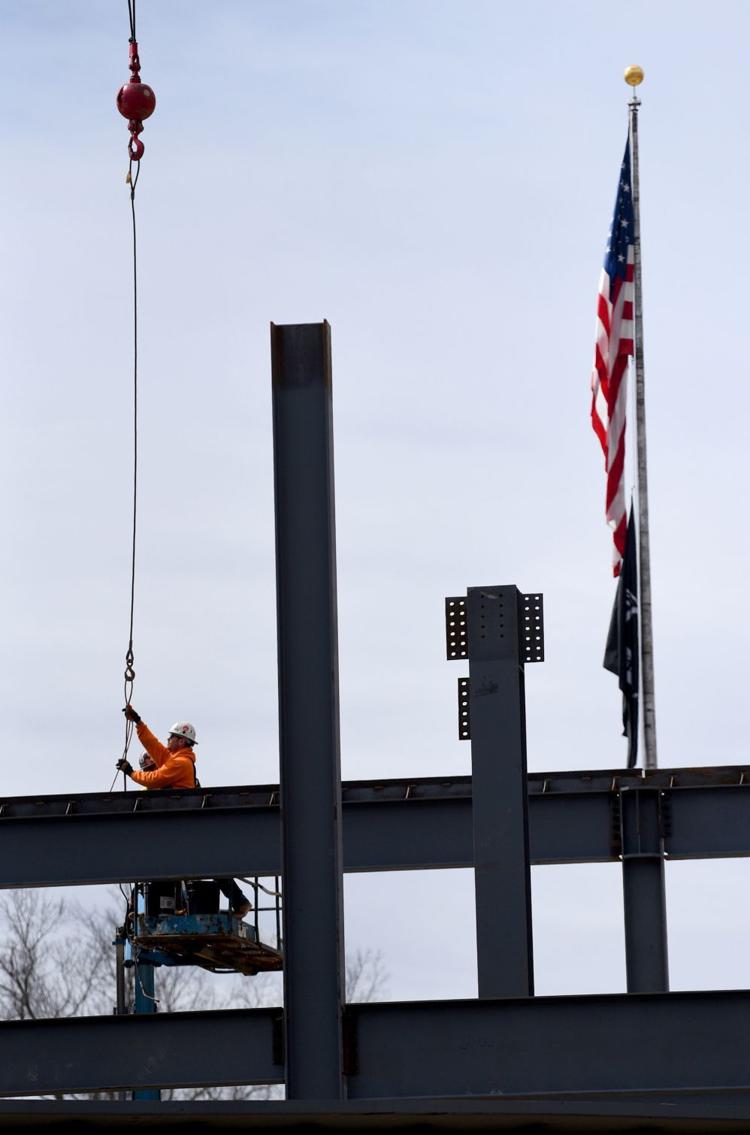 "What we're expecting to see is a disruption of the supply chain," said Vice President Preston Hunter. "A lot of construction products and equipment come from overseas and China, things like HVAC equipment, light fixtures and plumbing fixtures."
The shutdown in Massachusetts has created an upside.
"We're also finding because all the Massachusetts jobs are closed down, there's more labor available in New Hampshire," but that hasn't lowered wages here, Stebbins said.
Gary Abbott, executive vice president at Associated General Contractors of New Hampshire, said he's glad the state is allowing construction to continue, but "things have changed on the job site," including social distancing and more disinfecting.
Work was delayed on some New Hampshire bridge projects because companies couldn't get materials from shuttered Vermont suppliers, he said.
Long is concerned about whether the state will halt projects early in the pipeline. He makes half his business from state and municipal work, including an ongoing $4 million project for the Lisbon highway maintenance building.
"I think a lot of people have work right now. They're struggling to get people to show up and get things done," Long said. "The worry isn't so much this month or next month. What they worry about is what does the economy do in six months from now?"