Lindsey Slauter worked as a manager at Children's Place in Nashua but wanted to go into nursing like her mom.
She enrolled in an apprenticeship with Catholic Medical Center, getting paid while she learns over a year's time. It will cost her a few hundred dollars, predominantly for books and scrubs.
"Some people struggle financially to be able to go to schooling for the dream job that they want," said Slauter, who is learning to become a licensed nursing assistant at Manchester Community College.
"This is a stepping stone for my dream job" of becoming a registered nurse, she said.
Dan Shennett wanted to move up in Eversource and signed on to learn to become a lineman — snowstorms and all.
Chris Umbreit, freshly laid off, spotted an ad hanging on the wall of the Portsmouth unemployment office promoting apprenticeships and enrolled to work at an Exeter manufacturer.
"After I had gotten laid off, I didn't really want to start from square one over again," Umbreit said.
People in their 20s, 30s and 40s are looking to reset their careers — whether by choice or fortune.
The lineman: Dan Shennett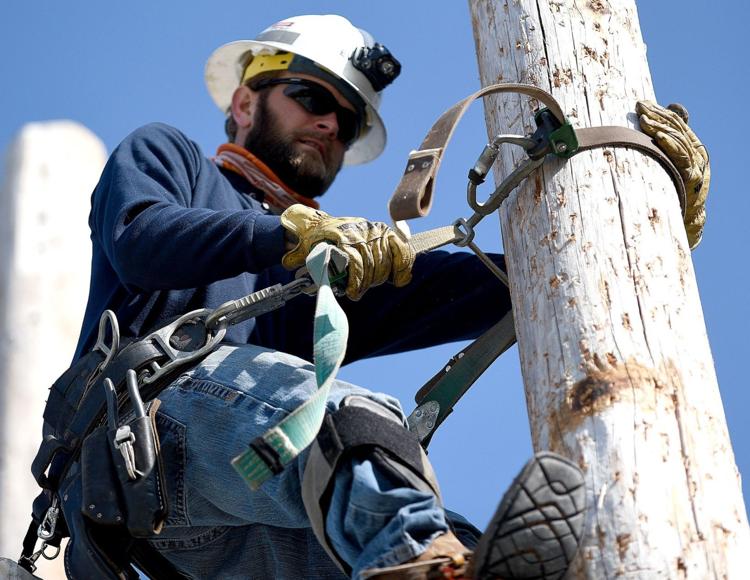 Previous job: Meter reader at Eversource. His position was being phased out, but through his seniority rights, he was able to apply to the apprenticeship program.
Position: Apprentice line worker
Started apprenticeship: September 2017
Expected completion: 2021
Requirements: 7,000 hours, with a majority from on-the-job training
Cost of apprenticeship: Zero
Learning as an apprentice: "I'd say it's a little more relaxed than most apprenticeships, which is nice. I feel the company is very OK if you need to call in another guy for help or you're not sure."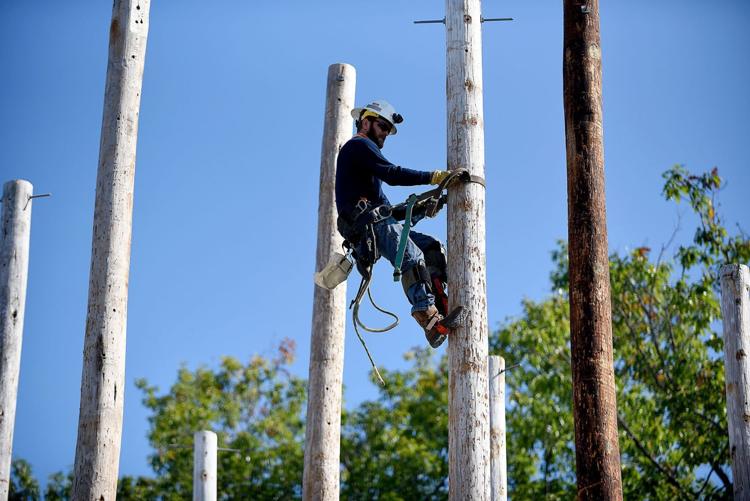 Toughest thing on the job: "I'd say you really got to be on your 'A' game like every day. You can't take a day off. You can't have any at-home struggling that you're bringing into work. There's too many variables that could go wrong. You've got to really have your mind in at 100%."
What surprised him the most: "I'd say the camaraderie, the brotherhood, that no matter where you're located, what shop you're in, I feel like everyone really has each other's backs and respects one another regardless of classification."
Making repairs in snowstorms: "I actually really like the snowstorms. It's very quiet. It's just like the middle of the night, snow's falling. It's not super breezy. It's usually quiet. There's not a lot of people on the road."
What he would be doing otherwise: "Hopefully, working in the company somewhere, working to get into the line department."
The nursing assistant: Lindsey Slauter
Employer: Catholic Medical Center in Manchester
Previous job: Manager at Children's Place, Nashua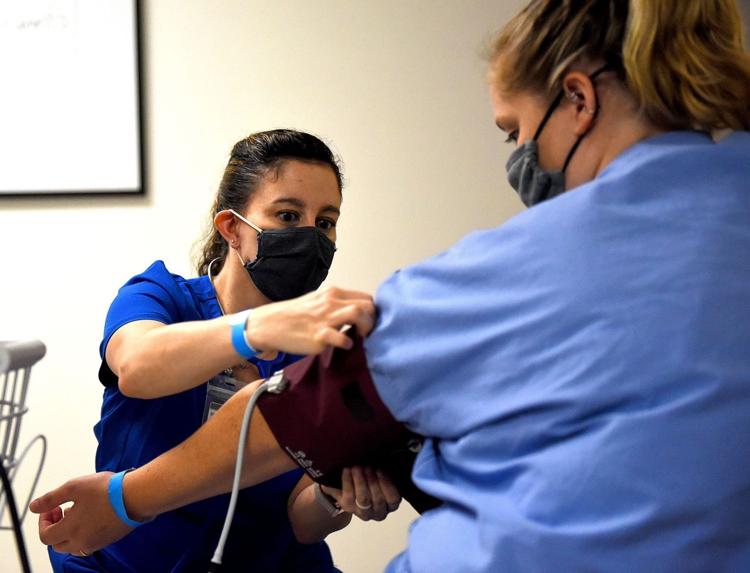 Position: Licensed nursing assistant
Started apprenticeship: Sept. 14
Expected completion: Fall 2021
Requirements: 144 hours education/instruction; 2,000 hours on-the-job training
Cost of apprenticeship: A few hundred dollars, mainly for scrubs and books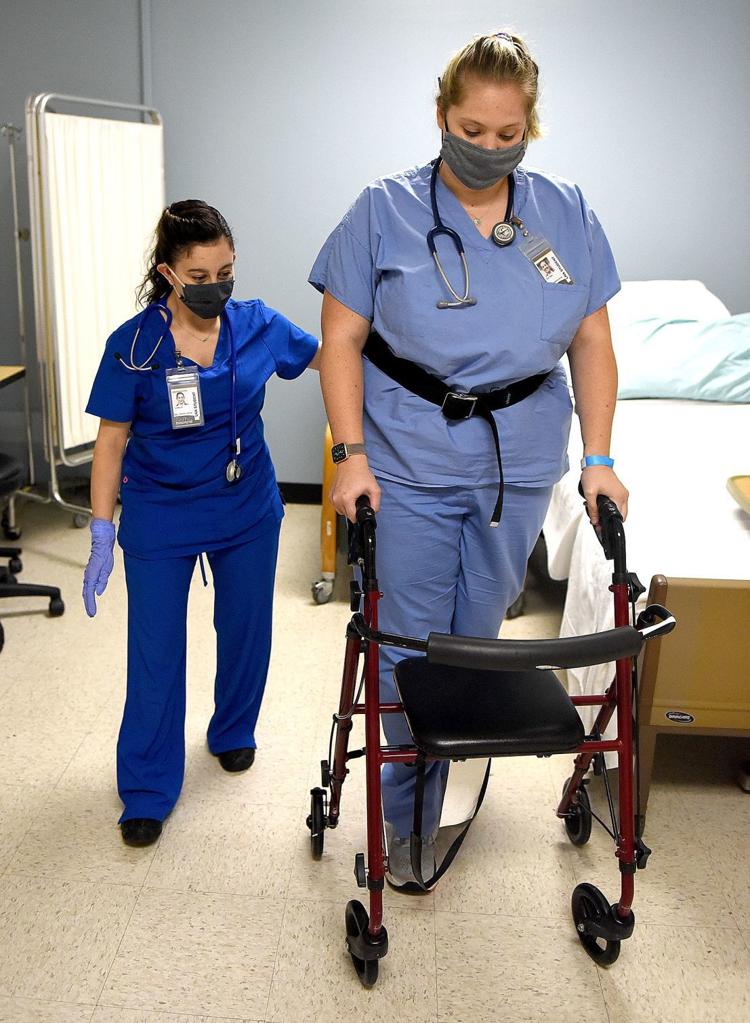 What inspired her to become a nurse: Her mother, Gerry Caruncho, is director of nursing at Grace House, a nursing home in Windham. Her mom put herself through nursing school as a single mom when Lindsey was 15.
"She loves the aspect of being there as a support for people who can't care for themselves and I watched her pretty much … love her job. It's not all happy cheers and good times. There's a lot of uncomfortable, sad moments and a lot of duties, but it's so worth it."
Learning in the classroom: "You get your hands on equipment you are going to be using on the job."
Introduction to Catholic Medical Center: "The first day was more observation of the layout of the floor and the layout of the day of what they do. (The following day), I got to shadow a LNA on the floor. Wherever she went, I went."
How she would have paid the $2,100 tuition otherwise: "It wouldn't have been easy."
Value of an apprenticeship: "I think it's super important, especially if I'm a mom of three feeling like you are trapped in your current job and you have an opportunity to jump into your dream job, you get that opportunity and you take it."
What she would be doing for work otherwise: "I'd still be working in retail unfortunately. Retail wasn't my dream job. Helping people is."
The process operator: Chris Umbreit
Employer: Cobham Advanced Electronic Solutions in Exeter
Previous job: Was laid off from dairy company in May 2018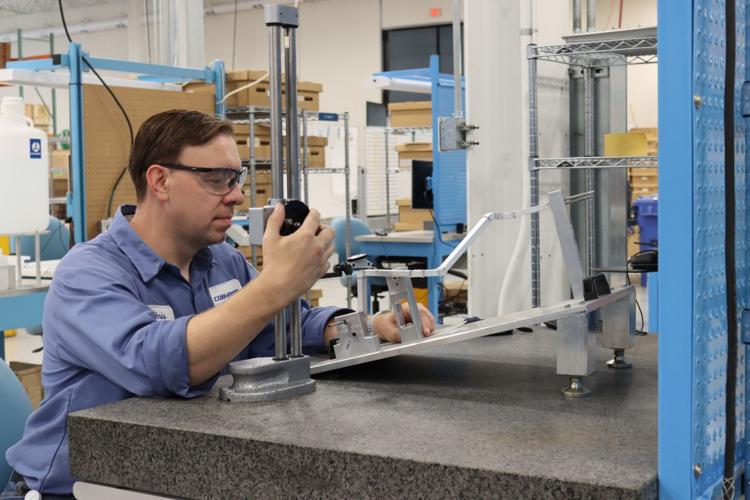 Position: Process operator II
Started apprenticeship: July 2018
Finished apprenticeship: February 2020
Requirement: 3,000 total hours, including 228 instruction hours
Cost of apprenticeship: Zero
Earning while you learn: "It was honestly what I was looking for because I did not feel like anything I was doing in the dairy industry was really transferable. Once I started getting into the apprenticeship program and learning about the business, I saw that there was a lot of overlap," including safety and quality control.
Learning during the apprenticeship: "It was a little tough kind of getting into the flow and then having to stop to go and do the in-class instruction a couple of times a week. You get a nice flow going on what you're working on and all of a sudden you have to stop and go. That was a little bit tricky…. We were immediately using everything that we learned when we were doing the class."
What surprised him the most: Some places where he previously worked, new employees were "stuck with somebody and they just try to get them up to what they need to have in order to fill a job and then leave them be and hope for the best. Where in this program, they had somebody on our backs and like helping us and supporting us throughout the entire process and especially with having an older workforce here, they were very willing and eager to share their knowledge and show the tricks of the trade that they could and then have a mentorship program on top of that really helped guide us."
What he would be doing otherwise: "I do not have the foggiest idea what I'd probably be doing."