Rick and Betty Desmarais were enjoying twin meals of chicken tenders at the Puritan Backroom in Manchester Monday when they heard the governor had banned restaurants and bars from letting customers dine in their establishments.
Rick, 65, looked at his server in shock, then at dozens of empty tables around him in the dining area, where the dinner rush had yet to kick in.
"The tip's going to be a really good one for her," Desmarais said. "People have just gone crazy with all of this. I understand it's fear, but at some point you've got to start saying we'll get through all of this."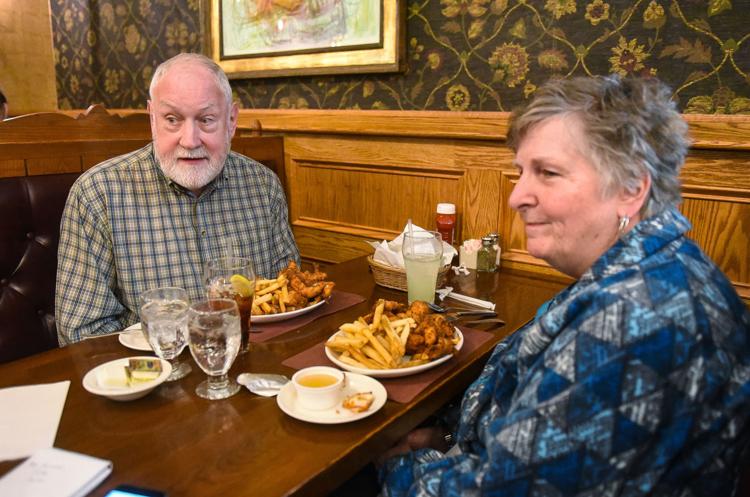 Restaurants — already facing sharp declines in business from concerns over the coronavirus — must serve customers only by takeout, delivery or drive-through starting Tuesday, under order from Gov. Chris Sununu.
"Knowing neighboring states have closed restaurants and bars has caused New Hampshire to evaluate those states' actions and their impact on New Hampshire's population risk profile," Sununu said in a statement. "This action will help slow the spread of this virus in New Hampshire. We do not take this decision lightly. This will be hard, but we are all in this together."
The state counted 17 presumed or confirmed COVID-19 cases as of Monday afternoon.
Many restaurants already had decided to ramp up takeout orders or close entirely.
Even before the governor's order, the company that owns Tuscan Kitchen expected a net loss of "well over a million dollars" in the next 90 days. Business in its New Hampshire restaurants had fallen off at least 75 percent from the coronavirus reaction.
"It's very damaging to the restaurant industry,'' Tuscan Brands CEO Joe Faro said in a phone interview Monday before the governor's announcement. "I don't know how small restaurants can survive it. It's a tough situation."
Tuscan Brands, which also includes Tuscan Market, employs about 800 workers, including more than 400 in New Hampshire. Faro had expected layoffs even before the governor's announcement.
In New Hampshire, Tuscan Kitchen is ending onsite dining at its Portsmouth and Salem restaurants to comply. It will offer takeout, curbside pickup and direct local delivery from 11 a.m. to 8 p.m. only at its Salem location. Delivery also is available by DoorDash.
The Tuscan Market locations in Portsmouth and Salem will remain open to provide grocery options. The company is earmarking 25 percent of gift card sales through April 6 to help its staff.
Sununu said affected employees will be able to qualify for unemployment benefits effective Tuesday, when officials will announce steps and set up a hotline and website for any worker hurt by the virus.
The order banning on-site dining will remain in effect until April 7.
Gatherings also are limited to 50 people.
Michael Timothy's Dining Group — which includes Buckley's Great Steaks in Merrimack, Surf Restaurant in Nashua and The Surf Room in Portsmouth — announced earlier Monday that its restaurants were closing for two weeks and would reevaluate after that.
"This was a hard decision, but I believe it to be the right one," President Michael Buckley said in a statement. "Hopefully by doing this we help do our part to slow down the transmission of the virus."
Some eateries were ramping up takeout efforts. Tucker's, which has five New Hampshire restaurants, is offering curbside pick-up and takeout.
"We are going to make sure we're taking all payments over the phone or online, so we're not touching any money," said Meghann Clifford, its business development manager.
Business has been down in recent days, Clifford said.
"It varies by location," she said. "We're seeing 20 percent to 30 percent (drop in business) across locations."
Worker shifts have been cut "significantly," she said.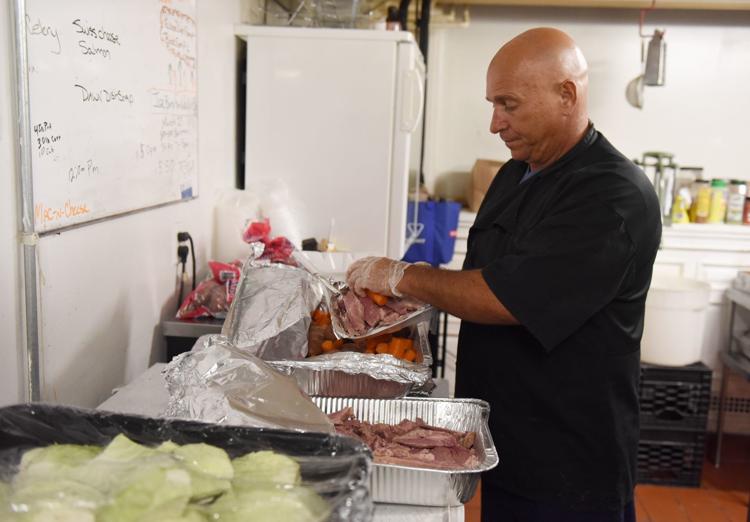 The governor's order didn't surprise Clifford. "We figured we're on the same path" as Massachusetts, she said.
Laconia economist Russ Thibeault said it is difficult to determine the economic blow to the state because no one knows how long the effects of the virus would last.
"I think the impact on the lodging industry and restaurant industry is going to be severe," he said before the governor's announcement.
At the Puritan Backroom, general manager Linda Coulombe said the restaurant's owners were working to develop staffing plans and gearing up for an anticipated boost in takeout business. She had no comment about what might happen with staff, because those details were still being worked out.
"They're just starting those discussions," Coulombe said.
Starting Monday, Revelstoke Coffee in Concord instituted a "to-go only" policy and a "no cash zone," according to its Facebook page.
"Due to the ongoing coronavirus outbreak, we're doing our best to limit close contact and the spread of germs," its Facebook page said.
Others are encouraging people to buy gift cards to use later.
"I think for the broader community, buying gift cards is a great way to support our local business," said Mike Skelton, president and CEO of the Greater Manchester Chamber of Commerce.
Some people were providing free meals.
His restaurant business was off by 70 percent in recent days, but Chuck Kalantzis is giving away hundreds of free meals to senior citizens in need.
"I do it to help as many as we can,'' said the owner of Penuche's, in Manchester.
Peggy Ranger, who is wheelchair-bound, received a delivery of six meals.
"Chuck is an angel," the Manchester resident said.