T he COVID-19 pandemic put up a roadblock in Inga and Andrew Weakly's plan to get their custom-made trailer from Florida this spring and launch their food truck business.
By the time they hit the road for their first official event in July, the coronavirus already had scuttled many of their planned stops at fairs and other events, where they planned to sell Vietnamese-style egg rolls and merchandise.
"It actually was a little bit of a blessing for us," Inga Weakly said by phone last week. Had they tried to sell food at large fairs their first year, they "would have bit off more than we could chew."
Since the shutdowns began easing, New Hampshire has seen an explosion of applications for new businesses with a high inclination to hire workers, according to Brian Gottlob, director of the state's Economic and Labor Market Information Bureau.
There were 940 such filings between June 22 and Sept. 18, the highest since the same chunk of the calendar in 2008, he said.
"Some has to do with pent-up demand, but the message I take from it is that despite an economy worse than has been seen in generations, and without guarantees of what the economy and industries will look like when we emerge from the pandemic, that businesses (that actually plan to hire) see opportunities at least as great or more so than in recent years," Gottlob said in an email.
Another, more specific metric shows optimism among existing businesses that expect to hire new employees in the next six months.
New Hampshire ranked third in the nation in that category for the week ending Sept. 26, with 33% expecting to hire in that timeframe, according to Employment Security, which cited a U.S. Census Bureau survey.
Many small businesses are starting to see more activity and have benefited from federal funds, according to Tim Sink, president of the Greater Concord Chamber of Commerce.
"The initial panic is over, and people are starting to see light at the end of the tunnel," Sink said. "We are seeing businesses hiring more and being a little more optimistic about the economy going forward."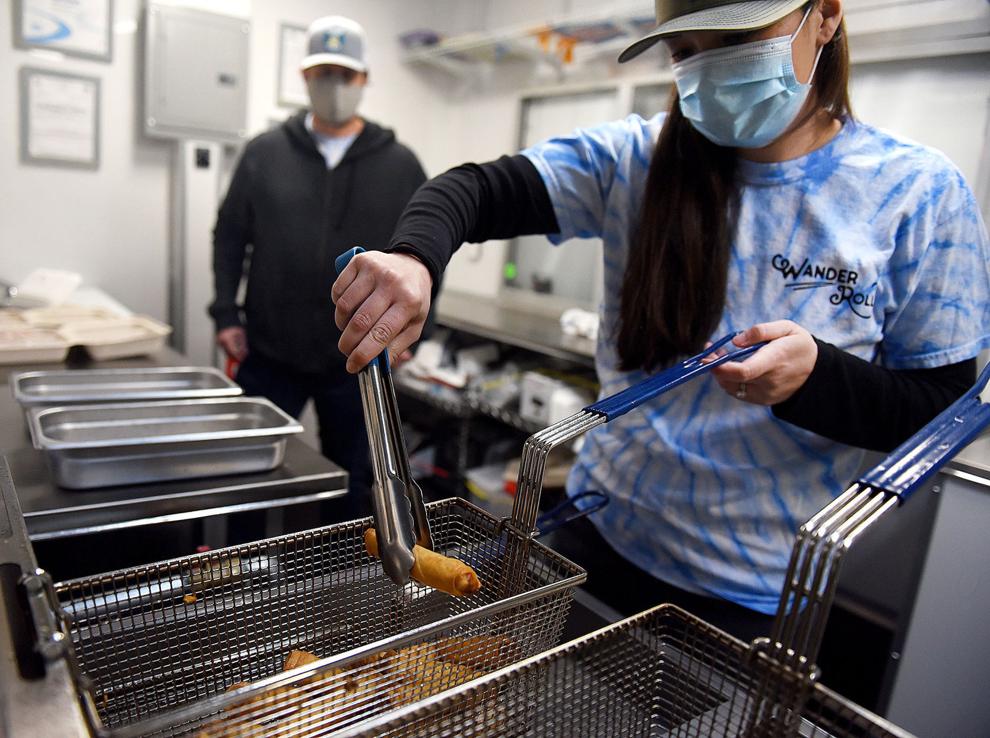 Wide-ranging plans
Some organizations that help aspiring entrepreneurs report a rise in interest, including SCORE NH, a nonprofit that provides free small business training and workshops for companies.
"We have seen an increase in unique business clients mentored by 21% over last year to over 1,600 new SCORE NH business clients," said Gene Calvano, chapter co-chair of SCORE Merrimack Valley in Manchester.
Half or more are planning to or considering starting new businesses.
"It may surprise you, but that percentage did not change much from year to year," Calvano said.
"However, since COVID-19, the increased number of people attending SCORE NH workshops indicates a significant increase in those interested in learning how to start a small business," Calvano said.
Since the organization's workshops moved to an online Zoom format, workshop attendance has doubled, to more than 5,000, he said. "A lot of people are beginning the learning and planning stages for a potential new business."
The prospective business-owners are looking at a broad range of industries, including wellness, life coaching, consulting, food service, online stores and residential services, he said.
"Some are extremely creative, and many bring new ideas to old business models," Calvano said.
Interest builds slowly
Not everyone is seeing as striking a surge.
"Although we've seen less clients starting a business, we have seen an uptick in individuals coming to us in recent months," said Liz Gray, state director of the Small Business Development Center, which does some of its work with clients who lost their jobs because of the pandemic.
Between March and October, SBDC saw 25% fewer clients coming for support to start a new business than a year earlier.
"In the last few months, we've seen SBDC clients that have pivoted to the new reality," Gray said. "They've identified different sales streams, new ways to market and connect with their customers, or created partnerships with other local businesses to help each other survive and thrive.
"Other clients are utilizing analytics to target customers and spot market trends. Those clients are doing very well."
Mary Ann Kristiansen, executive director of the Hannah Grimes Center for Entrepreneurship in Keene, said she hasn't seen an increase in people looking to start businesses, but "it always happens in a recession, so it's coming for sure."
"I think it's smart to start a business anytime if you have a good idea and you have a customer base that wants it," she said.
"There's opportunity in any economy," she said. "If you've got a good idea, I think it's a great time."
Pandemic not a deal-breaker
Among those opening a business during the pandemic was Keith Mulholland, who co-owns Mulholland Metal Restoration in Weare with his wife, Michelle.
Dealing with the pandemic has meant installing safety measures, including plexiglass, and missing out on customers when a sandblasting cabinet expected to arrive in two weeks took three months. He also is paying more for gloves and filters for respirator masks.
A client of SCORE, Mulholland hasn't raised prices to cover his increased costs.
"It's something we'll probably look into next year to see where we're at and might have to go up at least a little bit," said Mulholland, a firefighter in Concord.
Planning for the Mulholland and Weakly ventures began before the pandemic, but both businesses opened during turbulent economic times.
Inga Weakly, who still works as a nurse, and her husband, who does market research, operate the "Wander Roll" food truck on weekends.
Her advice for opening in a pandemic?
"Definitely being adaptive to your surroundings," said Weakly, another SCORE client. "Be creative and just reach out to different people for advice and help."