MANCHESTER — Manufacturing organs — the human variety, not the musical ones — sold Kalyan Vydiam on coming to work in the Millyard.
When the biomedical engineer explained his work at United Therapeutics to friends and family, some said, "'OK, maybe they're just building some small organs that are kind of like mimicking the lungs,' but then we have to explain to them, 'No, we're actually building lungs,' " Vydiam said.
The India-born engineer, who earned his master's degree at a state university in Buffalo, N.Y., settled in Manchester as part of a larger effort to manufacture human tissue and whole organs to save lives in conjunction with the Advanced Regenerative Manufacturing Institute.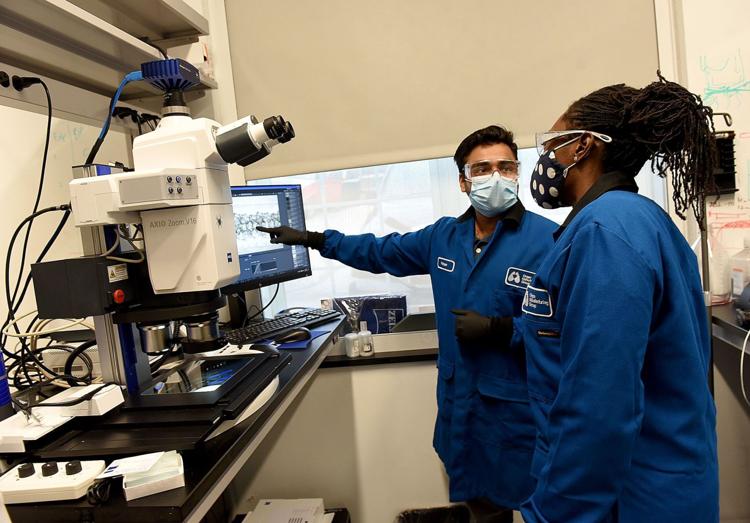 Bringing good-paying jobs here is another aim of the ARMI program, spearheaded by inventor Dean Kamen.
Manufacturing accounts for one of every eight jobs in New Hampshire — and pays on average about $200 more a week — $10,000 more a year — than privately employed workers generally earn, according to state figures.
"For many years, the need for a skilled workforce in manufacturing has been one of the major challenges," said Zenagui Brahim, president of the New Hampshire Manufacturing Extension Partnership, which helps tap public and private resources and services for manufacturers.
"Our surveys show more than 50% of the respondents have workforce challenges," he said.
ARMI has grown to more than 150 partners, with more than $300 million in government and private investment committed.
"I think we have a great opportunity to rethink how manufacturing's done and the workforce that we're going to need to do that," Tom Bollenbach, chief technology officer at ARMI, said during a recent webinar hosted by ARMI.
Different thinking needed
Harnessing the interest of job seekers is key to landing them.
"My world view is that if we're going to build a truly competitive workforce for tomorrow, we have to meet people where they are, and during my 20 years in this field, what I've learned is that people learn what interests them, they learn what excites them and they learn 24/7/365, so we have to meet people where they are," Doris Taylor, formerly director of regenerative medicine research at the Texas Heart Institute, said on the webinar.
That worked for Vydiam, who spent six months as an intern at United Therapeutics before becoming a full-time employee in early 2019.
"The main thing that was really motivating was the kind of work we do," Vydiam said.
The Maryland-based company set up in Manchester in the summer of 2018 with four employees. It has 20 today and expects in the next two years to employ 35 within its glass-walled hallways and rented space on two floors.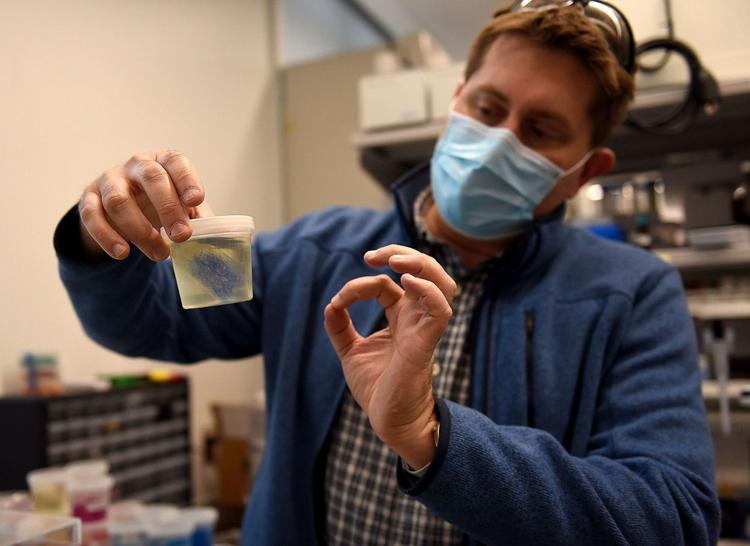 "It's an ecosystem that's building up," said Vydiam's boss, Luis Alvarez, senior director of organ manufacturing.
Making full-size lungs with all the features of human ones through 3D printing is projected to happen by the end of 2023, according to Alvarez.
His company has hired younger workers who might not have extensive experience.
"It's really the idea that the person should be very interested and curious about what they're doing in regenerative medicine and be willing to learn as much as you can," Alvarez said in an interview.
That allows the company, which has been pulling most of its hires from outside New Hampshire, to mold and train that new worker, he said.
"Are they going to come in and really feel enthusiastic about the work and pour themselves into it?" Alvarez said on the ARMI webinar.
Senior Manager Barbara Nsiah said the company hired a contractor last summer from the area.
"Actually recently, a lot of the resumes that we have gotten are from people who are in the New Hampshire area," said Nsiah, who is heavily involved in hiring decisions. "Many of the candidates have been graduates of the University of New Hampshire or very close-by schools."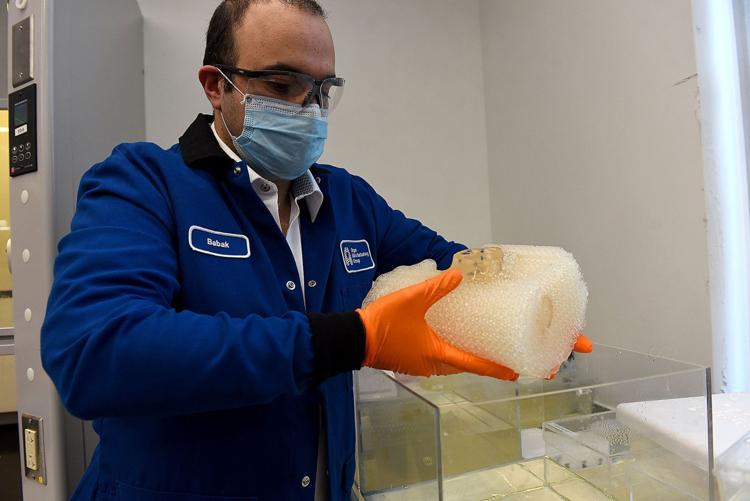 Different skills wanted
Brahim, from of the New Hampshire Manufacturing Extension Partnership, said New Hampshire students are better prepared today.
"In the last few years, there has been more collaboration between workforce development organizations, state institutions, and educational institutions to address the skilled workforce needs," he said in an email.
Mike Decelle, dean at the University of New Hampshire at Manchester, said he has heard from many employers about younger workers needing to have "soft" skills.
"That teamwork, flexibility, good communication skills, openness to change are all things that are essential employee skills that need to be there to complement their formal training and their formal experiences," said Decelle, who also serves as ARMI's chief workforce officer.
Dan Larochelle, department chair of advanced manufacturing technology at Manchester Community College, said students need to see a roadmap to a job that doesn't necessarily require attending a four-year school.
"If they can see a pathway, like, 'Oh maybe I can get to a four-year degree eventually,' then they're a little bit more interested in taking that road even though it's probably less traveled," he said on the webinar.
One such path at the community college level could be studying mechatronics, a combination of electrical engineering, mechanical engineering and computer science.
"We're missing out on a whole tier of people that are really great problem-solvers that just take another path because they don't know paths like in mechatronics or in ARMI exist, and I think that's our biggest job is to get the word out," Larochelle said.
"When we're trying to connect the workforce, we've got to make as many dotted lines between workforce and education as possible," he said.