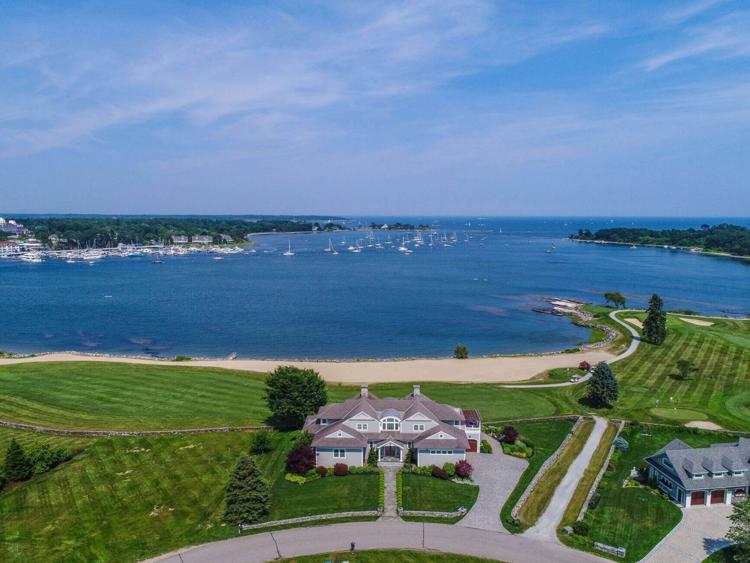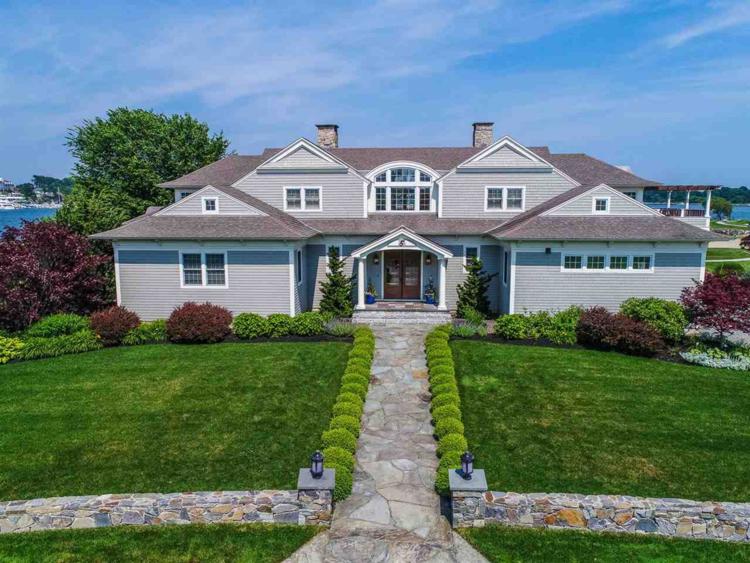 A worldwide pandemic pushed a Boston couple to spend $2.4 million for a Portsmouth home offering water views, a remodeled kitchen and 5,000 square feet to spread out on an acre lot with a boat dock.
"The decision to shift out of Boston to work out of the house was due to the virus," said Rye Realtor Tony Jalbert, who handled the Portsmouth deal finalized July 1.
The state had never seen a June with so many homes selling for at least $1 million: 44 in all spread over 21 communities, mainly in the Lakes Region and along the coast. A Seacoast Realtors group last month also recorded the most $1 million-and-up homes sold in any month in nearly a decade of record keeping.
All this is happening in a state battling record unemployment and an uneven economic recovery following the months-long closure of many businesses to help stem the spread of COVID-19.
"This kind of high-end feeding frenzy" is fueled by fewer homes for sale, more wealthy buyers and more people looking to escape urban areas, said Dave Cummings, director of communications at the New Hampshire Association of Realtors.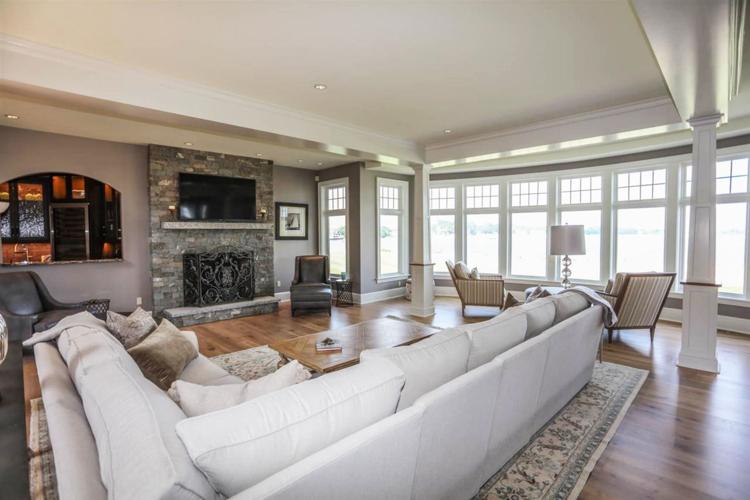 Compared to five years ago, New Hampshire last week had only one-quarter as many homes for sale at any price. But homes listed for at least $1 million now make up a much larger percentage of the market.
One in every 11 homes on the market in New Hampshire now is priced at $1 million or higher, compared to 1 in every 26 homes on the market in 2015, according to statistics provided by the state Realtors group.
The 230 homes priced for at least $1 million were spread over more than 75 communities. Rye featured the most for sale, 14, and the most that sold in June, seven.
"What we have here is a lot of homes adjacent to the ocean or have ocean views," said Rye Selectmen Chairman Philip Winslow, who rattled off the figure $776,804, the average assessed value for a single-family home there.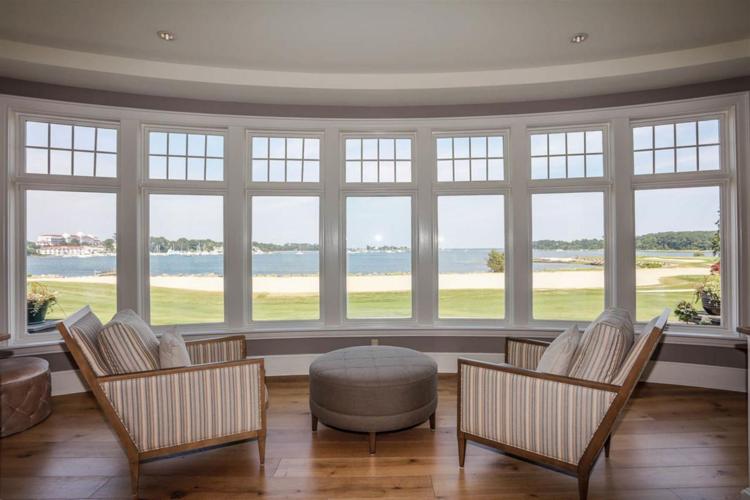 Interest in million-dollar properties is growing.
"I've never had so many buyers over $1 million than I do now," said Adam Dow, CEO of the Dow Realty Group at Keller Williams Realty, whose listings include the Lakes Region, Seacoast and the mountains.
Dow figures at least one-third of the interest in million-dollar properties is attributed in some way to the coronavirus.
He has a client who normally vacations in Italy and is instead looking for a lake house costing at least $1 million.
"They want to have an accessible place to escape to," Dow said. "You can close the beaches, but you can't close the waterfront."
Last month, a five-bedroom home on Lake Winnisquam priced at $1.1 million generated 30 showings. A Florida buyer beat out eight others for the Laconia property. The home sold for more than $200,000 over the asking price, said Dow, who listed the property.
Selling for $4.7 million, June's biggest prize was a sprawling 9,437 square-foot home in Sunapee with six bedrooms and 11 bathrooms on the shore of Lake Sunapee.
The most expensive single-family home on the market is an 1898 farmhouse — on 1,464 acres containing two separate farmsteads in Northumberland with an asking price of $11.34 million.
"Once a large dairy farm, the two farmsteads are currently set up as satellite operations supporting a large dairy farm in neighboring Vermont," reads the real estate listing.
Next up is a $10 million property featuring 495 feet of owned frontage on Lake Winnipesaukee in Meredith. Its 13,329 square feet includes eight bedrooms, nine bathrooms, four fieldstone fireplaces and a wine cellar. The 4.31 acres also is home to a two-bay boathouse and two-bedroom guesthouse.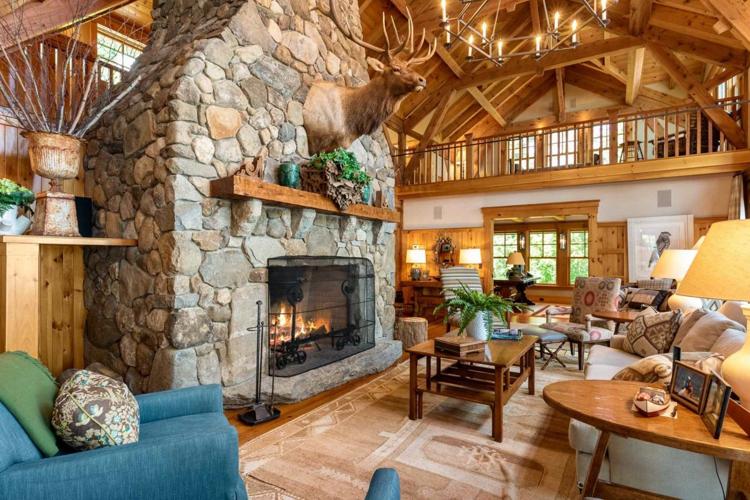 Doing the math
Buying a $1 million home with a 10% down payment requires about $209,000 in yearly household income for a 30-year mortgage, figuring principal and interest, property taxes and insurance based on a recent Portsmouth sale, according to Heather McCann, director of housing research at the New Hampshire Housing Finance Authority.
That would fit the budgets of about 5% of Granite State households if they stuck to spending a maximum 30% of their gross income on housing costs, she said.
But many buyers for the state's priciest homes are crossing state borders to buy here.
"I'm 80% to 85% out of state," Jalbert said.
Declining home inventory, a rising stock market and corporate executives working remotely are all boosting interest, he said.
"I think it could be a tripleheader — a perfect storm," Jalbert said.
People buying homes over $2 million are generally 55 and over. They already have made "most of their primary money," Jalbert said, and are on the lookout for a retirement home.
Many high-end shoppers began looking before the pandemic struck in March, said Portsmouth real estate agent Andrew Samonas.
"They've prepared themselves financially to make these types of purchases," Samonas said. "Coincidentally, they hold jobs not as influenced by the pandemic or are benefiting from the pandemic economy."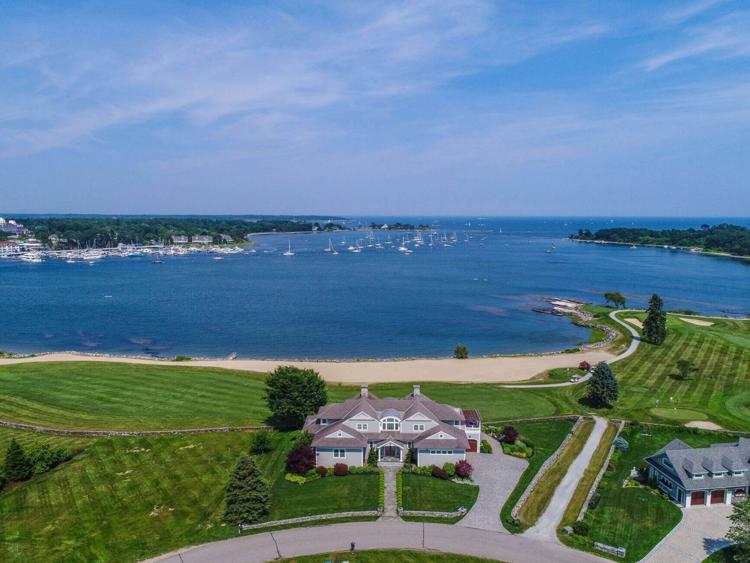 An overall strong market
The state's overall housing market remains strong.
New Hampshire notched a monthly price record in June, with the median price $330,000. June saw 227 fewer home sales finalized compared to a year earlier. Last month also saw half the number of homes as were for sale in June 2019.
"The irony of it is in many cases selling a million-dollar home is much easier than selling a $250,000 ranch," said Rye Realtor John Rice, who compiles the monthly sales for the Seacoast Board of Realtors.
"Because you're dealing with people who know what they want and have cash to buy it, where the other people may be struggling and reaching to pay for that ranch and their finances might be shaky," Rice said.
For those seeking a mortgage, interest rates hit a record low Thursday in a Freddie Mac survey dating to 1971.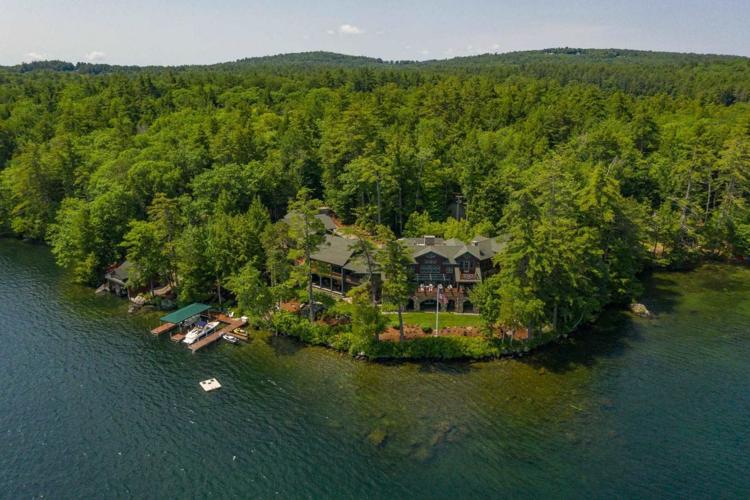 Interest rates for a 30-year fixed-rate mortgage dipped to a U.S. weekly average of 3.03%. Rates peaked at 4.94% in November 2018, according to Freddie Mac, a company that buys mortgages and repackages them to investors.
People wanting to buy a house often are limited to renting an apartment because they are unable to afford a home, according to noted Nashua home builder John P. Stabile II.
To combat rising housing costs, towns need to adjust their zoning ordinances and allow more housing units to be built on the same amount of land, he said.
"We're killing our labor force," Stabile said. "It's too expensive to live here."
Rye's Winslow said home affordability in Rye "is a major issue we've been looking at for a number of years. We're encouraging builders to develop workforce housing."
A town ordinance requires 20% of a housing project to contain workforce housing. The planning board has approved a 40-unit subdivision that will include eight such homes.
In a town where only a third of its land is buildable, Winslow said he doesn't know the price of those more affordable homes.
"We've asked them and we never were able to get a good answer," Winslow said.