Leigh Bakhtiari flew overnight from San Francisco to Newark, then took the inaugural flight on United Airlines from Newark to Manchester on Tuesday to attend a conference.
A day sooner, flying United would have required flying into Boston and getting a ride.
"It'd probably be a little bit of a pain," Bakhtiari said at Manchester-Boston Regional Airport's Gate 4, which was festooned with United-logoed balloons and airport-branded giveaways.
United Flight 4590, a 50-passenger regional jet piloted by Capt. Thomas Burbidge on his 65th birthday, even arrived 19 minutes early — helping the state's largest airport in its rebound from the airline industry's pandemic swoon.
In August, the airport handled 68% of the passenger totals it recorded two years earlier. But it has made up much of the ground lost when passenger traffic dipped by 95% or more during the pandemic.
Airport Director Ted Kitchens said his "most optimistic" timetable for returning to pre-pandemic passenger levels is the summer of 2022.
"More realistic is probably 2023," said Kitchens, who greeted the Newark passengers.
On Thursday, low-cost carrier Spirit Airlines will kick off its service from Manchester to Orlando. Flights to and from Fort Lauderdale will start Friday, and service to and from Fort Myers and Tampa will begin in November.
"Three new cities in a week," Kitchens said. "I don't know how many times the airport has had that in the past."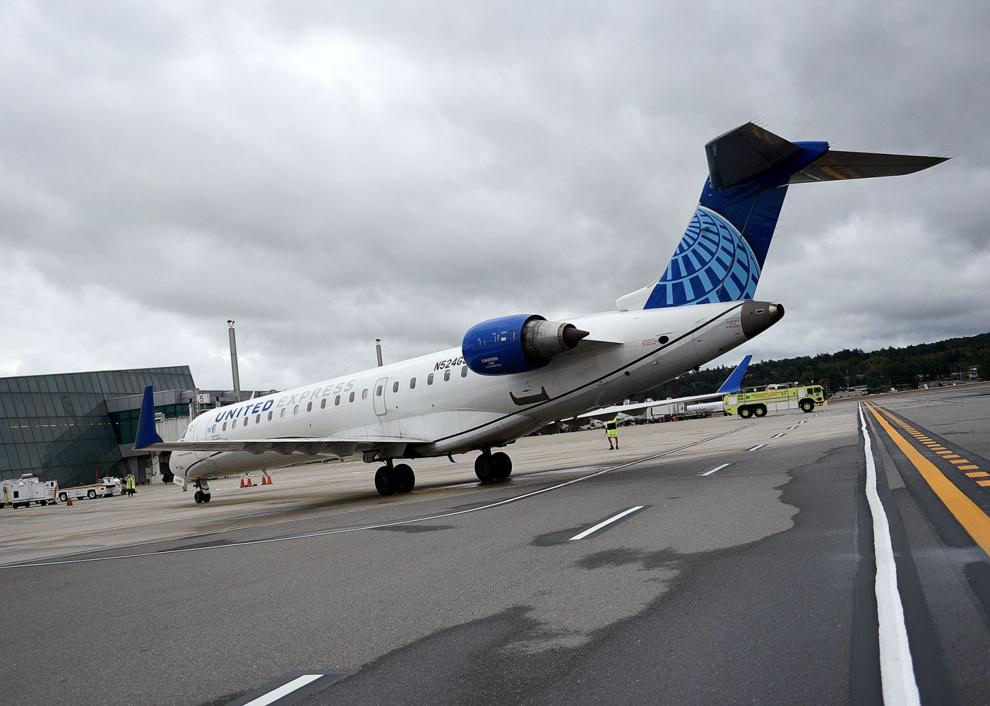 Spirit Airlines also is expected to announce Thursday "potential future service out of Manchester," said Tom Malafronte, deputy airport director.
While Manchester's August passenger numbers were 32% below August 2019's figures, the Portland International Jetport in Maine suffered only a 3% decline in the same timeframe.
Logan International Airport in Boston saw 37% fewer passengers in August compared to August 2019, hit by a drop of more than a half-million international fliers, according to Logan's website.
United suspended all service to Manchester in May 2020 as travel dried up during the pandemic. The airline returned to MHT in June 2021 with service to Washington Dulles International Airport in Virginia.
The Manchester airport has seen the number of flights and available seats increase since the depth of the pandemic.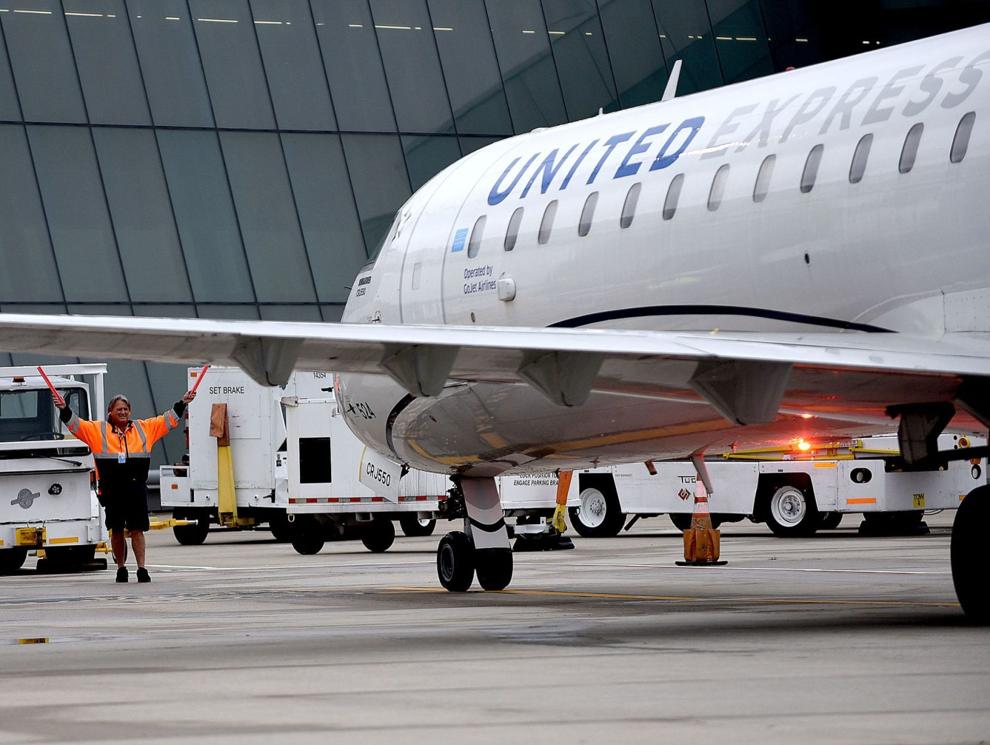 In April 2020, the airport had 14 departures per day, offering 40,029 available seats. Last month, those numbers sat at 24 departures and 71,500 seats, still down from April 2019, when there were 30 departures per day with 91,824 total seats, according to Malafronte.
"We're not all the way back," Kitchens said.
Kitchens said the leisure market has bounced back.
"I think the missing 30% are all business," Kitchens said.
The new United flight should help with that.
"Newark was always a popular destination for business travelers," Malafronte said, and for passengers looking to connect to another United flight.
The new United route provides the only nonstop flights between Manchester and any of the three New York metropolitan airports.
Business people on Tuesday's first flight from Newark included Bakhtiari and Mark Richards.
"I used to fly up here on the old flights" before United discontinued its Newark-Manchester route in March 2019, Richards said.
"A long drive from Boston to get up here," Richards said
"On a scale of 1 to 10, a 10," he said.