New Hampshire recouped the smallest share of overpaid unemployment benefits east of the Mississippi River in 2020, but that hasn't stopped people from stressing about it.
"It's been a long, tiring emotional toll on me," Seacoast resident Suzanne Anderson wrote in an email. "The stress alone is horrendous."
Employment Security wants the 50-something Anderson to repay more than $4,000 in unemployment benefits she received last year. She now lives in a Portsmouth homeless shelter.
In November, the New Hampshire Sunday News reported that Employment Security was seeking nearly $25 million in "overpayments" from more than 10,000 people among a record number who received unemployment benefits during the coronavirus pandemic.
Last week, Employment Security said it couldn't provide updated figures while it works to get recently extended federal benefits "up and running to minimize the delay in payment as much as possible," said Deputy Commissioner Rich Lavers.
But more people, for various reasons, have filed appeals over unemployment in 2020 than during any year of the Great Recession a decade ago, according to Lavers.
Employment Security last week said 5,839 have filed appeals — including people denied benefits when they first applied.
And "in reviewing appeals information, it appears at least 25% of appeals filed have an associated overpayment," Lavers said Friday.
Nearly 3,400 of this year's total appeals have been decided.
Recipients won nearly half of the 2,095 appeal decisions involving state unemployment insurance payments. Results from cases involving federal benefits weren't available.
"We are seeing some good outcomes on (overpayment) cases that have gone to hearing," said Ray Burke, co-director of the benefits project, which handles unemployment issues, at New Hampshire Legal Assistance. "In some cases, it can result in a windfall of retroactive benefits."
Burke said he expects to see the percentage of appeals involving overpayments to increase over time.
"We didn't really start seeing overpayment issues until August/September, and now cases involving overpayments are the majority of cases we're seeing," Burke said. "So most of the appeal requests related to overpayments probably haven't been processed yet, and the appeal decisions that have been issued probably relate to general eligibility issues from earlier in the summer."
Meanwhile, from January through November, the state collected $7.2 million in overpayments, including $5.7 million from people who agreed to voluntary payments or payment agreements, according to Lavers. Since 2012, overpayment collections have totaled $28.2 million.
NH less aggressive
To compare states, the U.S. Department of Labor offers a searchable database of overpayment information in three-month intervals.
Those figures show New Hampshire collected nearly $5.4 million in overpayments during the first nine months of 2020, including some owed from previous years.
Its recovery rate of 25.26% was the nation's fifth lowest, behind only Washington, Texas, Utah and Colorado.
Nationwide, more than $940 million in unemployment overpayments have been clawed back during the same period — at double the rate of New Hampshire.
"Unfortunately, states are really starting to pursue overpayment recovery," said Michele Evermore, senior researcher and policy analyst at the National Employment Law Project in Washington, D.C.
"They have to by law but haven't been vigorously pursuing these most of the year, as they usually would. But the feds are very serious about making sure states identify overpayments at some point."
New Hampshire "is not aggressively pursuing the repayment of overpayments during the pandemic," Lavers said in a recent email.
"We have temporarily halted our more aggressive collection methods due to the circumstances of the pandemic. These include wage garnishment, real estate liens and bank account levies," Lavers said in a recent email.
The overpayment notices haven't hit any demographic group in particular. "It really runs the gamut," Burke said. "No one income level, no one age range."
New Hampshire Legal Assistance has received 158 requests for assistance with unemployment matters since Aug. 1, compared to 16 in the same period last year. An estimated 70% of this year's requests involved an alleged overpayment, according to Burke
NHLA is currently assisting 48 clients, including about 70% who have an overpayment issue.
The state is seeking as much as $20,000 from some recipients, he said.
"The $10,000 range is not uncommon," Burke said.
Plenty of anxiety
People receiving overpayment notices usually have their weekly benefits shut off immediately.
"I think most of the clients who contact us are just extremely anxious about it," Burke said.
Appeals cases are heard before a single appeal tribunal chair, who is an Employment Security employee. Hearings typically run 30 to 45 minutes.
If people lose their appeal, they can seek a waiver to avoid paying back the state portion and often the federal share. Lavers said the state hasn't denied any waivers at this point while it waits for more guidance from federal regulators.
Overpayments can result from people incorrectly answering one of the weekly questions required to receive benefits, or they might not have included all income earned in a given week.
"With every case, we're trying to look at what went wrong here and is there a remedy to fix it," Burke said.
More than 165,000 people received unemployment in 2020 in New Hampshire.
"Considering we were receiving as many new claims each week at the beginning of the pandemic as we were receiving in an entire year before the pandemic, the historically unprecedented volume certainly contributed to mistakes here and there," Lavers said.
"However, I think agency staff have done a remarkable job dealing with this volume, trying to make sure to get payments delivered timely but making sure payments are correct," Lavers said.
"The bottom line here is that each case needs to be looked at individually, and if you are not at fault in causing the overpayment, then if it is a state benefit overpayment, you will not be required to repay."
The federal pandemic relief bill recently passed also permits waiving federal overpayments for people enrolled in the Pandemic Unemployment Assistance program, which includes self-employed and gig workers and others who normally wouldn't qualify under the state unemployment program. Some other federal programs already offered that flexibility.
Employment Security also scrutinizes applicants' information to catch fraud. Workers have blocked more than 10,000 claims because of identity theft. Some 114 fraudulent claims were paid, totaling $373,418.
Another pandemic blow
At Cross Roads House in Portsmouth, Anderson said she didn't want to share details of her case because she is appealing the overpayment issue. But she wasn't the only one there in the same straits.
"We did have a couple of people who received notification that their payments were going to stop, and there was a request to pay back," Executive Director Martha Stone said last week.
Stone said she was not aware of people coming to the shelter because their unemployment payments were halted.
"It's rarely one single event, but more commonly a series of events, that leads someone to lose their housing," Stone said.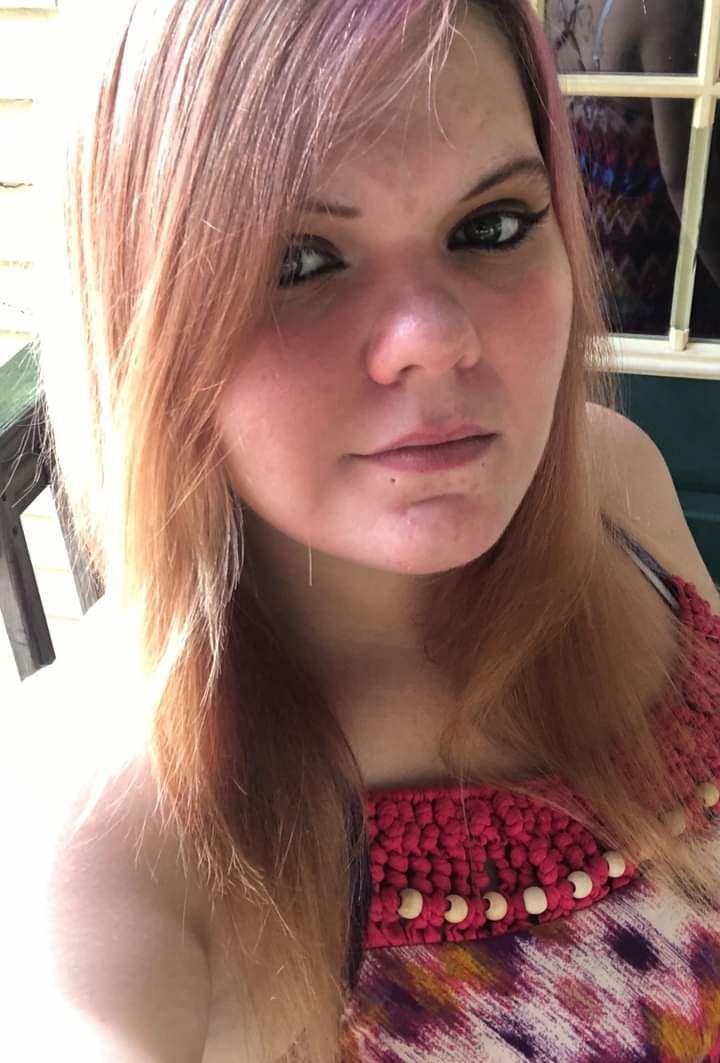 Last January, Brittney Newell and her son, now 7, were evicted from their Dover apartment, which was undergoing renovations. She spent several months living in a hotel.
Newell, 27, also lost her job at Wendy's in March but didn't immediately apply for unemployment for medical reasons.
She lived for a month over the summer at Cross Roads House, receiving $686 a week in unemployment benefits before getting a letter from Employment Security saying she needed to repay nearly $6,000. Later, the overdue amount went away for unknown reasons, but the ordeal left her stressed.
"How am I supposed to pay that when I am a single mother and I don't have any income?" recalled Newell, who now lives in Maine. "My car doesn't even work, and I'm homeless, and how do you expect me to do any of this?"