When Colleen Macdonald, a 2020 University of New Hampshire graduate, sought a music teaching job last summer at Pembroke Academy, she was interviewed by UNH alumnus Scott Thibodeau.
Unbeknownst to Macdonald, the UNH network had kicked in.
The university's choral director had told Andrew Boysen, the UNH Wind Symphony conductor, that Macdonald was pursuing the music job.
Boysen, who knew Thibodeau, put in a good word for Macdonald after her interview.
Boysen "emailed and pushed that connection, and now I'm teaching there," Macdonald said by phone last week after starting work in August.
The Manchester resident said she believes she would have won the job without the recommendation, but "it definitely helped."
Alumni networks are gaining importance at a time when many students — and some alumni themselves — are looking for jobs because of the pandemic.
"We work really hard to get alumni to be our future employers," said Trudy Van Zee, associate vice provost at UNH Career and Professional Success.
Thibodeau, a music teacher and department liaison for arts and technology at Pembroke Academy, said he couldn't comment on whether Macdonald would have been hired without Boysen's recommendation, but he addressed the email.
"I think it is always beneficial to a candidate's chances when a colleague you respect, and who has a lot of experience in the field, reaches out in support," he said by email. "This is particularly true for teachers new to the profession who may not have a lot of references from other schools, but their college references are glowing."
With the pandemic leaving millions of people unemployed around the country, more college grads are turning to their former schools.
"As you can imagine, we have a lot of alums who are out of work, they have lost their business, small business owners, and they have turned to their alma mater for help," said Susan Entz, associate vice president of alumni relations at UNH.
UNH has 61,497 alumni living in New Hampshire, more than a third of its current total.
They want help in their job searches or to tap into the college alumni network to help find jobs.
Word of mouse
A few years back, UNH started Wildcat Connections, an online community for students and alumni.
"That's been helpful in terms of our students to get some leads on jobs, but alumni can also network online with other alumni, and that's key," Entz said.
Before, "there wasn't the immediacy or the technological capability to connect alumni with students, so that's a game changer," she said.
Since late March, Wildcat Connections has registered a 23% increase in the number of active alumni — 1,923 as of last week, representing 47 states. Nearly 1,500 students also are signed up, a 44% increase since late March.
Wildcat Connections includes an alumni job board, which currently lists 3,300 openings curated for alumni.
UNH students can access job postings on Handshake, an online career management tool for students that lists 7,237 jobs and internships earmarked for Wildcat students.
That same boost in alumni interest has occurred at Southern New Hampshire University.
"We definitely have seen an increase in graduates reaching back for either assistance in updating resumes or maybe moving to a new area and how they could connect with alumni in those areas," said Kristi Durette, associate vice president of institutional advancement and alumni engagement at SNHU.
SNHU alumni posted twice as many job openings on Handshake last month as a year ago.
Nationwide, about two in five alumni surveyed this year said they were interested in hearing about alumni networking opportunities, and 30% wanted career-related information targeted to alumni, according to Anthology, which partners with more than 2,100 colleges and institutions in more than 30 countries to help students, faculty and administrators create better employment strategies.
After the pandemic struck, Maine's Colby College, a 2½-hour drive from Manchester, launched an ambitious program aimed at ensuring all 500 graduates from the Class of 2020 had an employment option in the form of a job, fellowship or short-term project. About 200 students already were set, leaving 300 to be helped.
More than 700 opportunities flooded the campus, with about 80% coming from alumni.
The effort, dubbed "Pay It Northward," received coverage in The Wall Street Journal and has delivered unexpected results, according to C. Andrew McGadney, vice president and dean of student advancement at Colby, which is in Waterville.
"Throughout this entire effort, one of the things that we were uncovering specifically from our alumni community members was what I refer to as the hidden job market," McGadney said in a recent Zoom call. "These were the opportunities that were either someone was just about to post something or they knew of a scenario within a particular firm that was getting ready to open up or launch something very new and might need some immediate help."
About 50 Colby graduates are still looking for opportunities.
"I would say that networking is important at all times," McGadney said. "It's even more so helpful in times of crisis."
Known qualities
When ITR Economics in Manchester went looking to fill jobs, the firm twice turned to Colby College.
They plucked John Olson from a recruiting event last fall in Boston featuring students invited from Colby. Olson was hired last winter, graduated in the spring and started his economist job by summer.
Carolyn Dunsby, another freshly minted Colby grad, spotted an ITR job posting in September that was part of Pay It Northward.
It turns out Olson and Dunsby were classmates.
"He and her happen to sit next to each other in at least one class and knew each other," recalled Eric Post, a Hopkinton resident who was part of the hiring decision-making. "He was able to vouch for her."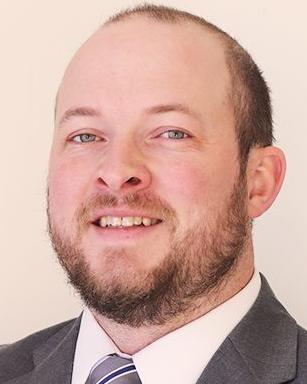 Post is a Colby graduate, too — Class of 2006.
Post, a senior economist and econ manager, explained that Dunsby, who got the job, also worked a lot with a professor with whom Post had collaborated.
"We had that sort of connection," said Post, who said the company also has hired talented people from other schools.
"She would have been an outstanding candidate no matter what," Post said, but "when you get interconnections, it takes some of the risk off the table from an employer perspective and gives you greater comfort that you are getting the person as advertised."
Goodwill hunting
Dunsby said the pandemic upended job hunting.
"Second semester is a crucial time for a lot of students' job searches, and when we were sent home in March everything was uncertain, especially the job search," Dunsby said by email. "I really appreciated Colby's initiative to help even after we had graduated, and to do so much alumni networking on our behalf."
She credits the college's efforts for her job, which has her working in Connecticut.
"I only saw the job listing because of Colby, so in that sense I never would have applied or gotten the job if it weren't for Colby alumni," Dunsby said. "I was also comfortable reaching out to Eric to ask questions about the role before I applied, which I would not have done if he wasn't a Colby alumni."
A swift shift in the job market only a few months before seniors graduated meant career counselors had to alter the advice they offered.
"Our messaging really had to be different," UNH's Van Zee said. "Before when the job market was humming, we were coaching our students to be very selective and thoughtful and culture-matched. And now, it's a little bit more, just get a job" or at least be less selective, she said.
Much of the 2020 class apparently has done just fine.
Last year, when graduates were asked six months after graduation what they were doing, 96% answered they found a job, joined the military or gone on to more education.
With this year's grads, "I will say that I'm not expecting a huge drop based on what I know so far," Van Zee said.
At SNHU, the success rate is typically around 95% and will be around 90% for 2020 grads, according to JoAnna Luiso, director of the career and professional development center.
Building better networks
The pandemic has meant few in-person opportunities for students and alumni to mingle, such as homecoming.
But virtual events have permitted more SHNU alumni from outside the region to participate, and that "might provide just a different lens" for students accustomed only to New England, Luiso said.
SNHU undergrads are required to have two professional experiences before they graduate, including an internship.
"The more you put yourselves out in those experiences, the more you meet people and hone your soft skills," Durette said.
"It's a big pond once you leave school," she said. "The more you do while in it to build a network, the more it will serve you when you move out."
Macdonald, who also is choral director at Pembroke Academy, recommended students build networks as early as possible.
"I would say probably take advantage of the connections you have while you're at UNH," she said.
That includes classmates, staff and faculty "because you never know when you might need a connection or they might help you," she said.