MERRIMACK - The mantra "Believe in Yourself" greets people entering the well-lit career center at Fidelity Investments, not far from the Merrimack Premium Outlets.
Selling yourself is part of winning a promotion in-house.
"I think what this place gave me is the courage and confidence more than anything else," employee Michele O'Leary said last week.
Employees value knowing they can seek paths for advancement, and promoting from within saves employers money.
"We spent a lot of money on them," said Moe Geisinger, Fidelity's New England and Tri-State myCareer Center program coordinator. "We want to find them a job here."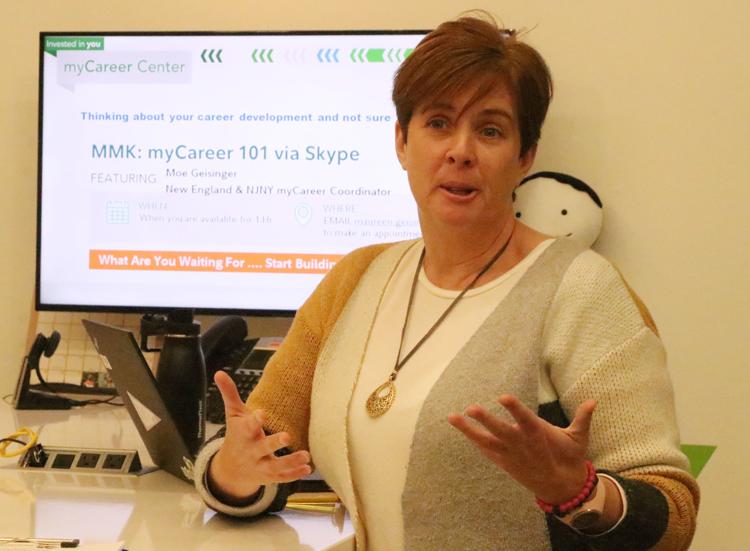 Nearly eight years after leaving Fidelity to care for her third child, O'Leary wanted back into the financial services giant. O'Leary returned in November 2018, going through the company's paid six-month return-to-work internship program that brings former employees back into the workforce.
She met with a technical recruiter and attended a workshop on networking. The program opened her eyes to "how other people do things and work things, giving you ideas on how to incorporate it in my style," O'Leary said. "How do I get myself energized?"
"It's not who you know, but who knows you," Geisinger said.
O'Leary, 51, said a former colleague connected her with someone in human resources who led her to another internal job that involved working in technology, though perhaps not her final destination.
Since opening in Merrimack in May 2017, the career center has hosted more than 1,000 associates for career coaching alone. Fidelity employs more than 5,000 in New Hampshire, chiefly in Merrimack.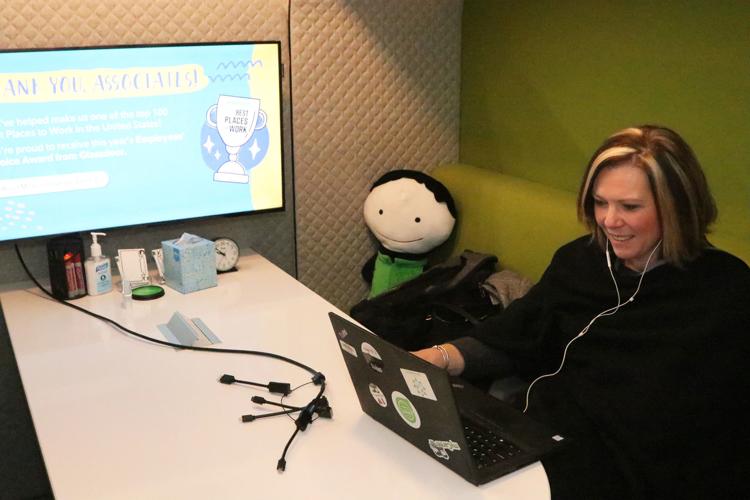 "The career center offered me that opportunity to find that path within Fidelity," O'Leary said. Otherwise, she might have looked for a position elsewhere.
"It's all about retention," said Michaela Regan, principal technology recruiter at Fidelity.
The career center advises employees looking for a change on what skills they might need for another position, as well as offering advice on resume-writing and networking, according to Krystal Kiley, vice president of career development and vitality at Fidelity.
The company is rolling out more tools this year, including videos and a dedicated website, highlighting the "secret sauce" needed to find another job within the company, Kiley said.
More than a quarter of Fidelity employees experienced "internal mobility" over the past 12 months. That means at least two things happened: They got a new manager, a new job title and/or a new place in the budget to fund their position.
Fidelity polls associates twice a year. Career development and advancement are "near the top if not at the top," Kiley said.
"We're trying to find that intersection between associates' wants and business needs," she said.