After nearly 25 years working at the same company, a 50-something woman got laid off from her IT job. And for the next six years, she has searched for a full-time job.
"If she has heard, 'Thanks, but, you are overqualified' once, she has heard it a hundred times," the woman's father said in a recent email to the New Hampshire Union Leader. "Currently, she is working three part-time jobs, paying her own rent and insurance, but surviving."
Even living in the state with the nation's second oldest population, workers, especially those over age 50, sometimes run square into a "you're overqualified" roadblock — with decades of experience seemingly held against them.
"I've come across it for 30 years, pretty regularly, sadly regularly," said Hollis McGuire, master business adviser for the Merrimack Valley for the New Hampshire Small Business Development Center.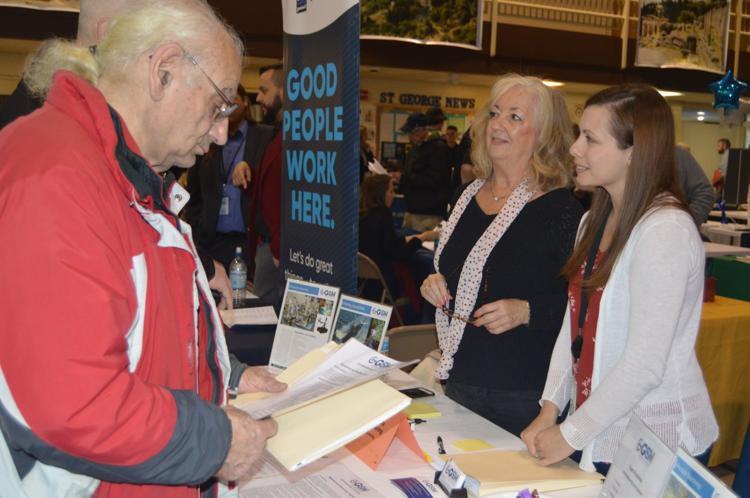 "Everybody wants you to be 36 years old. You're only 36 years old for a year, but it seems to be what everybody wants," she said.
"It's either a question of age discrimination or salary discrimination," said Todd Fahey, state director for AARP New Hampshire. "Ageism is still alive and well."
Proof that it exists arrived from a Federal Reserve Bank of San Francisco experiment, where it sent triplets of otherwise identical fictitious applications for young, middle-aged and older people to more than 13,000 positions in 11 states — 40,000 in all.
"Overall, across all five sets of job applications, the callback rate was higher for younger applicants and lower for older applicants, consistent with age discrimination in hiring," a 2017 report said.
A team from The Conference Board, a nonpartisan think tank, is "working on research on solutions for the labor market shortage and were surprised to find out that few organizations have provided new incentives to retain older workers in full or partial capacity," principal researcher Robin Erickson said in an interview.
Sandy Demarest, owner of Demarest Directions in Amherst, has worked in career workforce development for about 25 years.
"Most clients that are 50 and up, quite frankly, hear 'overqualified,'" Demarest said last week.
She said she understands how it can happen.
"Sometimes a resume will be submitted, this amazing resume with years and years of experience and accomplishments, and the candidate they're looking for is maybe not at that level," she said. "The HR person looks at it, they want more of a HR generalist job, but (the applicant) has been VP of HR, so they are overqualified for the job," Demarest said.
People should tailor their resumes to show value to the firm they want to join, she said.
A 2017 study by Oxford Economics and AARP showed New Hampshire residents over age 50 contributed $34.3 billion of the state's economic activity, representing 47% of the state's total economic activity, though they represent 40% of the population.
"Being overqualified is a bogus charge," says Robert Dilenschneider, who wrote "50 Plus! Critical Career Decisions for the Rest of Your Life."
"You want people who are qualified," he said in a phone interview from Connecticut. "I think it's a bogus statement aimed at getting rid of the person in front of you."
The Conference Board recently issued a job satisfaction report.
"In 2018, for the first time in the last seven years, workers under 35 are more satisfied with their wages than workers 55 and over," it said. "Younger workers are more likely to change jobs and receive more salary increases than older workers."
"I personally think it's a problem people over 55 are having finding jobs," said Erickson, the study's co-author. "I think they're having a bigger challenge finding jobs than younger workers."