MILFORD — When Jessica Principe struggled to finalize the design for a product label, a man working nearby heard her problem and offered to help.
"In 20 minutes, he designed the label, and I had it and I was ready to send it off to the printer," Principe recalled last week. "He saved my life."
Not every day is as dramatic as that at Coworking House, a place where people can rent space by the day or month with all the WiFi you need and all the the coffee you can drink.
"I find I work a lot better in this environment than with distractions back home," said Principe, founder of the All Girl Shave Club. "I'm pretty much here all the time."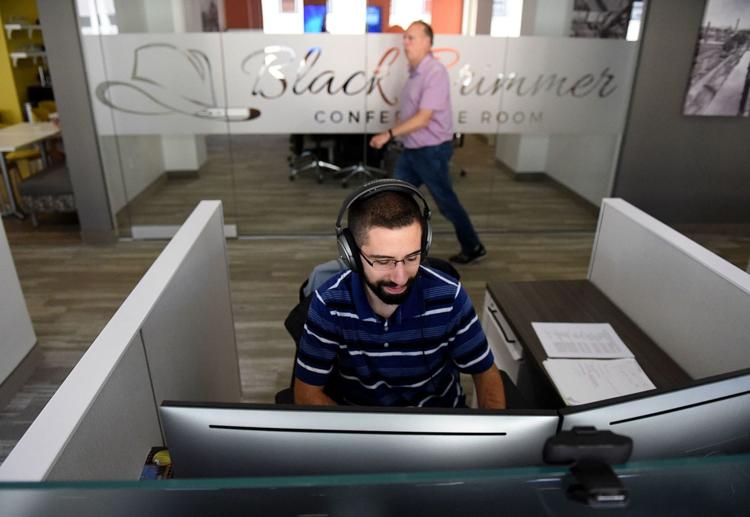 At a time of increasing rents in many parts, the co-worker concept is spreading in New Hampshire — and around the world.
The number of co-working spaces worldwide more than doubled between 2015 (8,900) and 2018 (18,700) and is expected to grow to 26,300 by the end of 2020, according to the 2019 Global Coworking Survey by Deskmag, a magazine about cospaces.
The coworking concept offers several price points to rent shared or dedicated desks as well as how often you visit. Several even have dedicated "podcast rooms" that are soundproof to make podcasts or videos.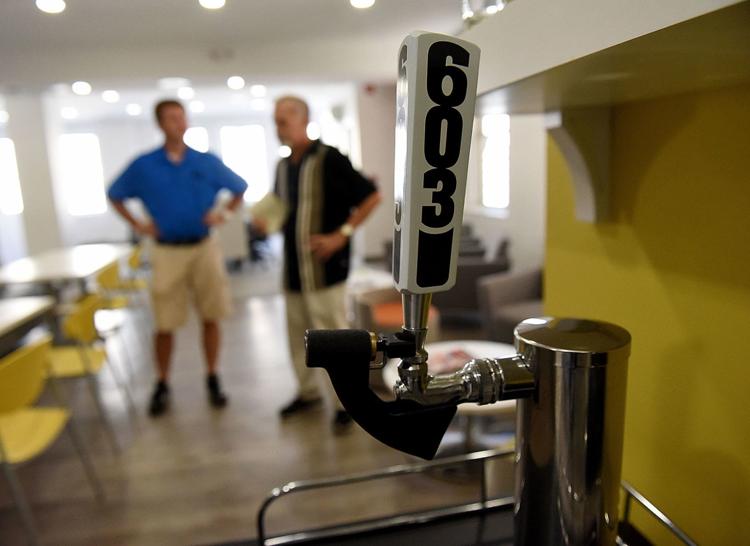 Milford client Mark Calderan suffers from bad high-speed internet and virtually no cellphone reception at his Mason home, so the business consultant checked out the co-sharing space, paying $99 a month for five visits.
"It's a nice space," Calderan said. "I find I'm real productive here — less distracting than home."
Not everybody offering co-working space in New Hampshire has hit a homerun yet.
In Manchester, Gregory Cullen opened WBC Office Suites on Elm Street above the former Black Brimmer in 2017 before adding more space last year.
Cullen said his bookings were "not as blazing as you think."
Another Manchester offering, Red Oak Coworking Offices at 66 Hanover St., has "been a struggle," said co-owner Gerry Dupont, also the co-owner of Red Oak Apartment Homes, which owns 1,700 apartment units in the state's southern tier.
"People have to kind of catch on to this idea because it's kind of a new concept, and it's been a little bit slower than we anticipated at first," she said, noting interest is picking up.
More co-working space is planned in a mixed-use development at 409 Elm St., across from Market Basket. An abuttor is holding up that project in court, she said.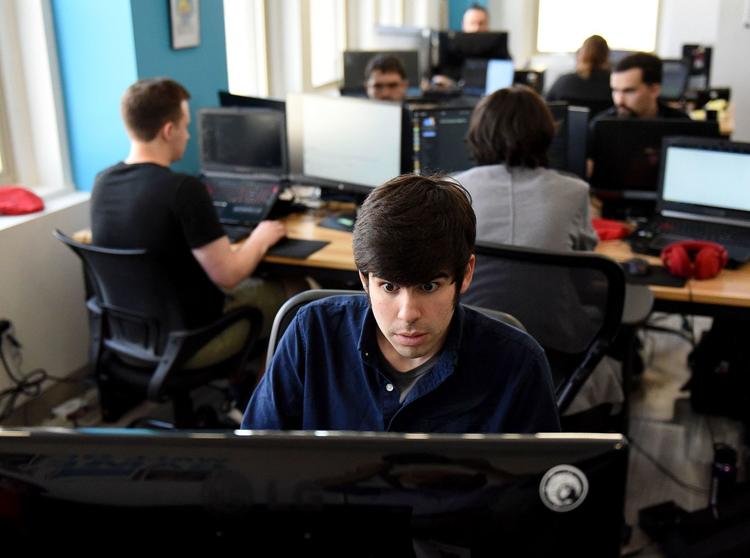 At WBC Office Suites, Cullen operates two floors of coworking space with much of one floor divided into dedicated office space he rents out. He hopes to become profitable by year's end.
Robert Vida of Manchester rents a dedicated desk for $250 a month. He works there four days a week and drives to his engineering company in Braintree, Mass., on Mondays.
When he worked at home, he would think about house projects he could be doing.
"I'd go make lunch, and it takes longer to do things," said Vida, working in shorts and a polo shirt.
Londonderry will soon get a new co-work space.
Anthony Licciardi, who also works at a financial planning firm, said he hopes to open Work Hub Suites on Gilcreast Road by mid-October. He is a member of coworking spaces in Burlington and North Andover in Massachusetts, where he meets clients.
Such dedicated space is "convenient (and has) everything there you need," such as WiFi and printers, he said.
"Technology is going to be top notch" at his location, Licciardi said.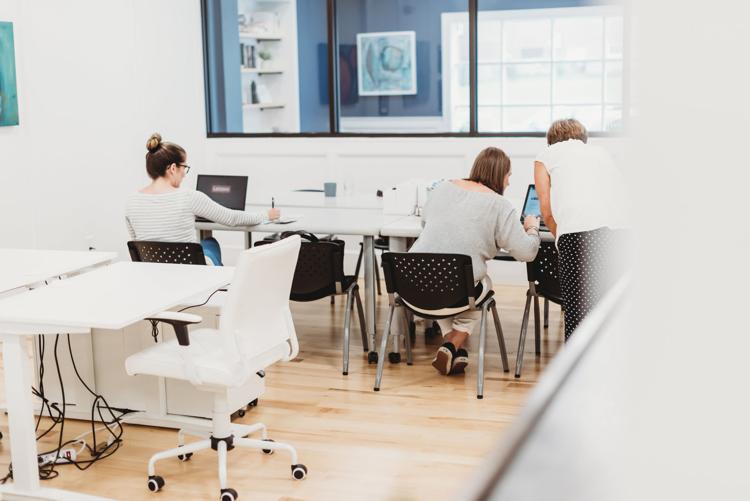 Coworking House, which opened in July, was funded partly by a crowd-sourcing campaign that raised $11,000 in exchange for memberships, and also was designed "to prove there was a market for this," said Kristin Hardwick, who co-founded the business with Holly Bly.
"It meant we opened the doors with an exciting membership base," Hardwick said.
Hardwick said the business already is operationally profitable.
Hollis McGuire, master business adviser in the Merrimack Valley for the New Hampshire Small Business Development Center, said the Milford founders performed a "smart, successful crowdfunding campaign."
McGuire, who provides occasional counseling to small business owners at the Milford cowork space, called it "a very thoughtful co-working space."
Hardwick said she isn't competing against other co-working offerings.
"Our biggest competitor are people's home offices," she said. "It is isolated and lonely to work at home."