THE HOUSING MARKET is so hot in Hillsborough County that it would take 71 stimulus checks of $1,400 just to keep pace with the past year's median price increase.
But with a family receiving that many checks, it would probably need a bigger house.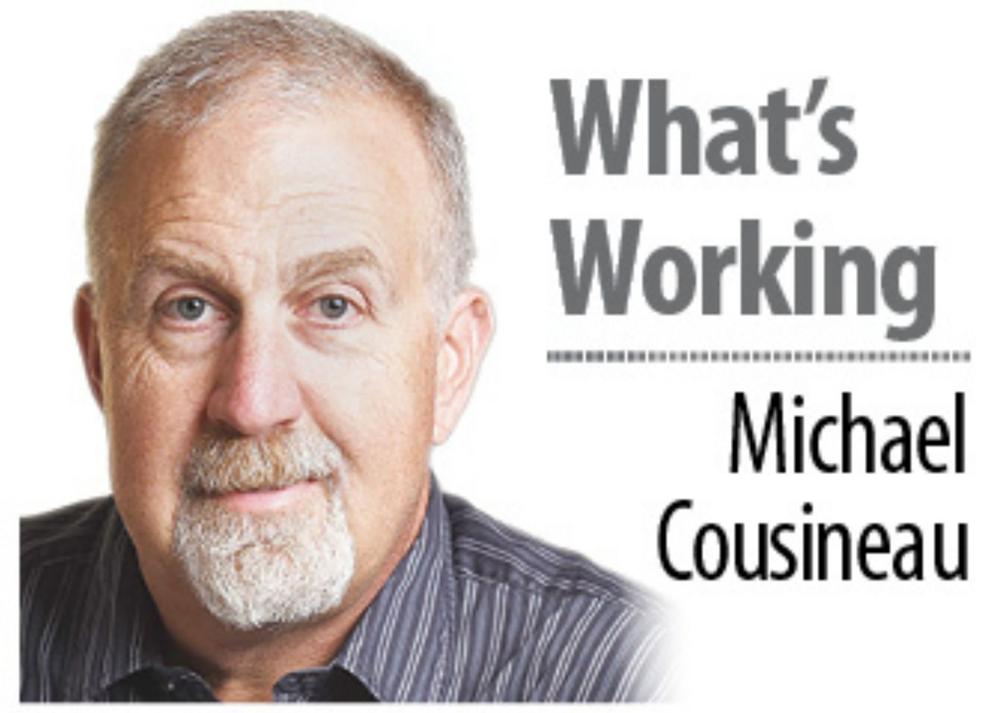 Only 17 single-family homes were listed for sale in Manchester last week, a third of what was available 13 months ago.
"I'm working with eight buyers myself. I could suck up half that inventory," said Greg Powers, a Realtor with Keller Williams Realty Metropolitan in Bedford.
Homes for sale ranged from $210,000 on Overland Street to $669,900 for a house in a new subdivision on Scenic Drive.
A house on Blodget Street in Manchester this month drew more than 100 requests for showings for potential buyers. Why? It was listed at $249,900. Interest was so high that only potential cash offers would earn a showing.
And finally a snippet of a text message Powers received from a buyer's agent describing a client as "obsessed with" a neighbor's house on Campbell Street in Manchester that appeared ready to go up for sale last November.
"She called me today frantic that she saw a trailer or something and asked the (lady) if by chance her house was coming on the market! The lady said yes and that she had a realtor named Greg! The lady showed Sam the house! Sam wants it and wants to write an offer today!
"If she is willing to make a deal with us and pending inspection she can leave the house as is! We will get rid of the rest of her stuff and clean etc. They have nothing to sell and can close anytime that works for the seller," the agent wrote.
It worked, Powers said. "We got the deal together before it even got on the market."
The market is so imbalanced that the median price rose by $99,000 in a year's time in Hillsborough County, landing at $399,500 or 32.9% higher in February. That is based on 200 finalized sales, 10 more than in February 2020 in the county that includes Manchester and Nashua.
About 60% of last month's sales went for above-asking price in Hillsborough County, including a four-bedroom house on Coburn Avenue in Nashua selling for $75,100 above list price, according to a New Hampshire Sunday News review.
Statewide, New Hampshire in February set an all-time record for median price, climbing to $357,400, or $67,950 higher than a year earlier. Inventory is tight.
"We're now talking about months' supply in terms of weeks, not months, and there's one-third as many homes on the market in New Hampshire as there were a year ago," said Dave Cummings, spokesman for the New Hampshire Realtors. "Because of that, sellers continue to have the leverage in the market."
The median condo price in February came within $390 of the state's single-month record, which was $274,000 in December, he said.
Powers termed the market "frenzied but not frothy" and seconded the lack of homes for sale. "People say, 'This is like 2008 where prices can't stay like this. 'We're going to crash.' I just don't see it. There's just not enough inventory for all the buyers who want to take advantage of the low interest rates," he said.
Unemployment update
Extended government aid programs mean people with valid reasons can collect up to 1½ years of unemployment benefits.
The recently passed $1.9 trillion COVID-19 relief package extended unemployment benefits through early September.
"However, for those that started filing at the very beginning of the pandemic and might have qualified to have those benefits start back in February, they could potentially have exhausted the number of available weeks prior to each federal extension which would have caused a break in payable weeks," said Rich Lavers, deputy commissioner at Employment Security. "However, 79 weeks is the current maximum amount available and that expires on September 4th."
Here are a few more data points to consider:
• 169,219 unique people have received unemployment benefits between 3/17/20 and 2/28/21. St. Patrick's Day 2020 was when Gov. Chris Sununu issued an emergency order that initially expanded eligibility for unemployment benefits. This state expansion was then replaced by the federal expansion contained in the CARES Act passed in late March 2020.
By comparison, New Hampshire in 2018 had 11,885 people collect unemployment.
"In the worst year of the Great Recession we had approximately 50,000 people," Lavers said in an email. "So during the pandemic, we managed to pay benefits to more than 3X as many people as the worst year of the Great Recession."
• Total benefits paid during the pandemic, both state and federal programs: $1.718 billion. That included $970 million in federal enhanced payments of $600 and $300.
• 47,103 people were on state or federal unemployment assistance during the week ending March 6.
Disappearing office space
Even before the pandemic, workers already were migrating away from the office.
John Hancock said this month it "will not reoccupy" its Portsmouth and Westwood, Mass., offices, CEO/president Marianne Harrison wrote in a note to employees.
The Portsmouth location had 400 people attached there, but fewer than half were working in the office prior to the pandemic.
"Both locations, in addition to housing employees, served as designated business recovery sites in the event our Boston offices experienced a business disruption," she wrote. "Since we have successfully established and tested remote work capabilities, we no longer require these physical spaces for business continuity purposes. Additionally, before the pandemic, we were utilizing less than 50% of our space and seats in both locations."
Spokeswoman Anne McNally said the insurer leased 103,000 square feet in Portsmouth and wouldn't say how much a reduced footprint would save.
Some workers will continue remote while others will spend time at its Back Bay campus. Portsmouth employees mostly focused on technology and operations, McNally said.
Wrong fit
More than three out of four senior managers surveyed (76%) admitted to recruiting the wrong candidate for a job, and 64% said the negative impact proved more severe now than a year ago.
"When it comes to their most recent regrettable hire, senior managers said it took 10 weeks, on average, to realize the person was a poor match and to let them go, and an additional six weeks to restaff the role," said a statement from global staffing firm Robert Half, which has three offices in New Hampshire.
That meant 16 weeks wasted on a national average, but even more, 20 weeks, for those operating in the Boston area.