PORTSMOUTH -- Erica Johnson has always been a problem solver.
After becoming a staff employee at the University of New Hampshire's InterOperability Laboratory, which tests networking and data communications products, the University of New Hampshire graduate discovered she had a passion for bringing new ideas to life and implementing strategies in computer networking.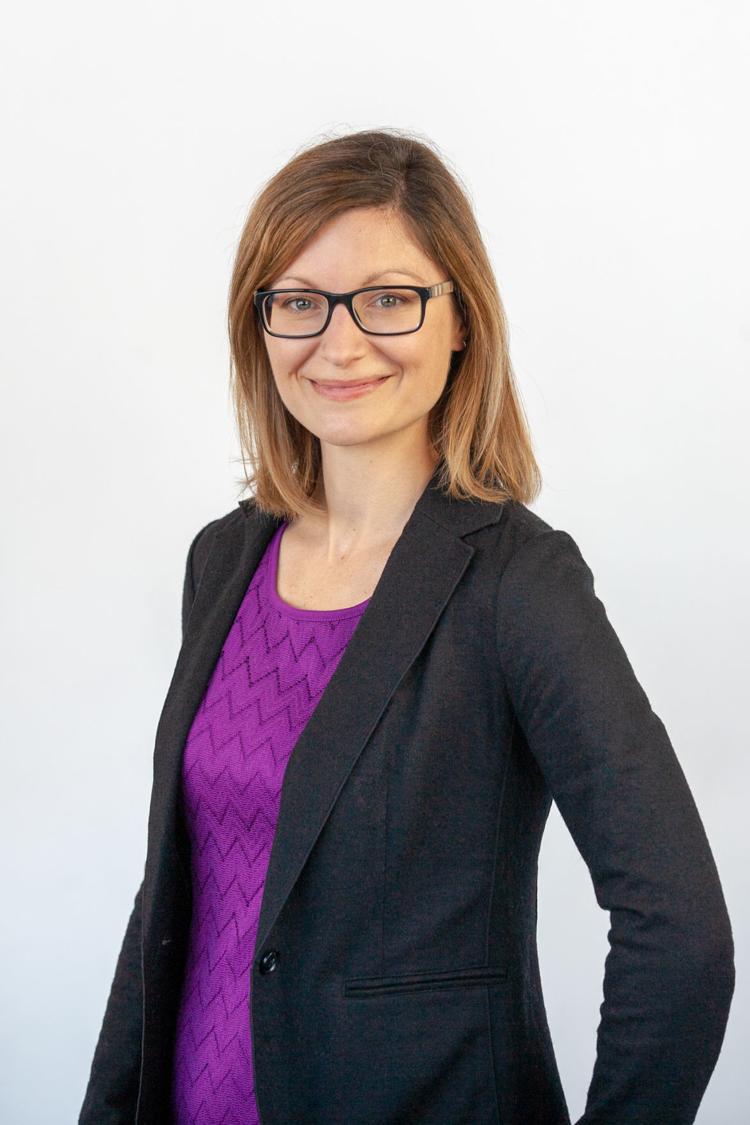 Her experience at the UNH lab prepared her for the role she now plays as chief executive officer of QA Cafe, a Portsmouth-based software company that provides IP testing solutions and packet capture analysis tools for broadband access, home networks, consumer electronics, and enterprise IT.
"As director and with a great passion for its mission, I quickly grew the UNH-IOL's business helping industry and teaching the next generation of engineers. This gave me the confidence and experience I needed to take the reigns of an innovative company like ​QA Cafe," she said.
The company was founded in 2001 by Joe McEachern. Johnson said he bootstrapped the company and created CDRouter, its flagship product.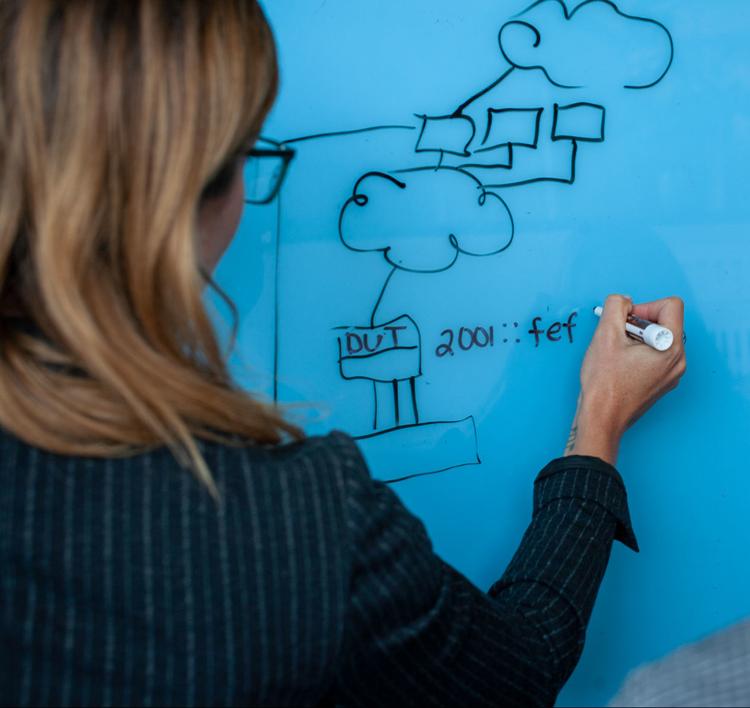 "CDRouter is an innovative platform that really changed the way engineers developed Internet routers people use in their homes. Our product is able to test, validate, and increase the quality of these devices," Johnson said.
She said companies around the world were interested in CDRouter to help build a robust quality assurance and development process.
"As our customer base grew, so did new features, test cases, and automation capabilities. Over time, this positioned QA Cafe and our CDRouter as the industry standard for home gateway and edge router testing. From there, we became entrenched at every stage of the supply chain working with chipset vendors like Intel to Internet service providers like AT&T," she said.
For the first 10 years, McEachern and his team invented a way to analyze, share and collaborate with packet captures. Johnson said engineers and technicians developing network protocols and technologies need to see the actual data on the network, which is known as a packet capture.
"Current tools existed, but there really wasn't a good way to share the captures and collaborate as a team," she said.
The company then developed CloudShark, a product that allows network engineers and IT departments to securely share, manage, annotate, and analyze packet capture files.
"This solution appeals to a much wider customer base, including all companies with IT departments or cybersecurity offices. CloudShark has been sold to companies within the financial, government, health care, and even the fashion industry worldwide. Because of the massive attraction we received to a global market it was decided to make CloudShark an independent brand," Johnson said.
Johnson was hired as CEO in 2018 to manage the business functions so McEachern could focus more on the technology.
The company now has 17 employees.
She said QA Cafe has been a perfect fit for her.
"It has really enabled me to stretch my business skills as we evolve and grow as a company in an industry I am very passionate about," she said.
Future goals are to be sustainable and continue to help the industry make and deploy better networks, Johnson said. The team is also researching new products to leverage its strengths and expertise in new industries.
"Our people and culture set us apart. We all believe that better networks make for a better world and this is demonstrated through our values. We work hard at making our customers successful while being fun, creative, and passionate," Johnson said. "This is proven by our low turnover and long-time dedicated employees. It's not just barbecues and foosball games, although those are a big hit. It's about empowering our employees to be innovative, bring ideas, and create change within our company."