MANCHESTER — Attorney General Gordon MacDonald will be taking steps Friday against Hillsborough County Attorney Michael Conlon, after the recently elected county attorney refused to resign his position this week, his office said Thursday.
Deputy Attorney General Jane Young said she and MacDonald met with Conlon on Tuesday and suggested options, including his resignation. On Thursday, Conlon wrote a four-page letter refusing to resign.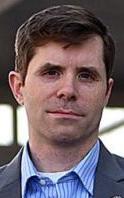 "We are working on the next steps and we plan to execute them in the next 24 hours," Young wrote. Any actions will follow statutory and case law, she said.
In his letter, Conlon rejected the idea of resignation. He spelled out the disarray in the office when he took over in January, and he noted the steps he has taken to improve the situation.
"It seems clear to me that if I were to resign and walk away from this role that it would not be beneficial to the Hillsborough County Attorney's Office," Conlon wrote.
Instead, he called for MacDonald to make resources available to his office.
The call for a resignation resulted from several decisions by county prosecutors, most recently a plea bargain criticized by Manchester police over the drug-overdose death of a 2-year-old in Manchester.
"It was apparent to this office there was a lack of leadership and a fundamental misunderstanding of the criminal process by the county attorney," Young said.
Conlon's refusal to resign will likely set up a high-stakes confrontation between two of the state's largest offices of criminal prosecutors.
Conlon, a Democrat with no experience as a criminal prosecutor, assumed control of the office in January. He defeated three-term incumbent Dennis Hogan, a Republican who like Conlon had no prosecutorial experience when first elected.
The Hillsborough County Attorney's office is the largest office of prosecutors in the state, and it handles most felonies in the county.
MacDonald became attorney general in April 2017 after his nomination by Republican Gov. Chris Sununu. His office prosecutes murders, white-collar crime and some drug trafficking cases. State law also gives him general supervision over all criminal cases in the state.
State law contains no provision for removing a county attorney. The law does say that county attorneys "shall be subject to the control of the attorney general." Another provision of state law puts county attorneys under the direction of the attorney general and county commissioners.
In a letter dated Thursday, Conlon said he ran for the office because of his experience in turning around organizations going through crisis. When he took over, the office was suffering from a crushing workload, high turnover, low morale and was in a state of crisis, he said.
The letter recounts meetings with MacDonald and his assistants at which the disarray was discussed. A review was completed that highlighted issues, but at no time were specific priorities mentioned, he wrote.
"The message was clear: Good luck, we will take your call if you need us, but otherwise we can't help you," he wrote.
While acknowledging losing some staff, Conlon wrote that he brought on new hires.
He acknowledged that some chiefs of police are upset about communication with his prosecutors. But he said those concerns preceded his tenure, and the chiefs have not complained to him personally.
If it comes down to his "unreasonably overworked" staff either spending time on cases or communication with outside agencies, he wants them to focus on cases, he wrote.
"If the chiefs of police of Hillsborough County are disappointed and unsatisfied with the communication capabilities of my office, count me among them," Conlon wrote.
Young, who used to work as a Hillsborough County prosecutor before moving to the Attorney General's office, named three cases handled by Conlon's office that caused concern for her and MacDonald:
The case involving former Franklin police officer Christopher Ahern, in which a prosecutor agreed to drop a stalking case with confidential conditions. No such procedure is available under the law.
The decision to drop domestic abuse charges last year against Damien Seace, who is now charged with murdering his girlfriend in Manchester in July.
Complaints by Manchester police about the Joshua Garvey plea bargain. Police Chief Carlo Capano has publicly complained about last week's sentence in the negligent homicide of a 2-year-old and a lack of consultation by Conlon's office.
Conlon has said he was unaware of the Seace and Garvey decisions.
"The prosecutors come to that office every day and work with challenging, sometimes heartbreaking cases," Young said. "They need a strong leader that understands the criminal justice system, the role of prosecutors, the role of police and the importance of these cases to victims."