CONCORD — A prosecutor has dropped charges against Noah Beaulieu, the Laconia police cadet who had apparently joked about provoking a mass suicide at last December's graduation of New Hampshire's police academy.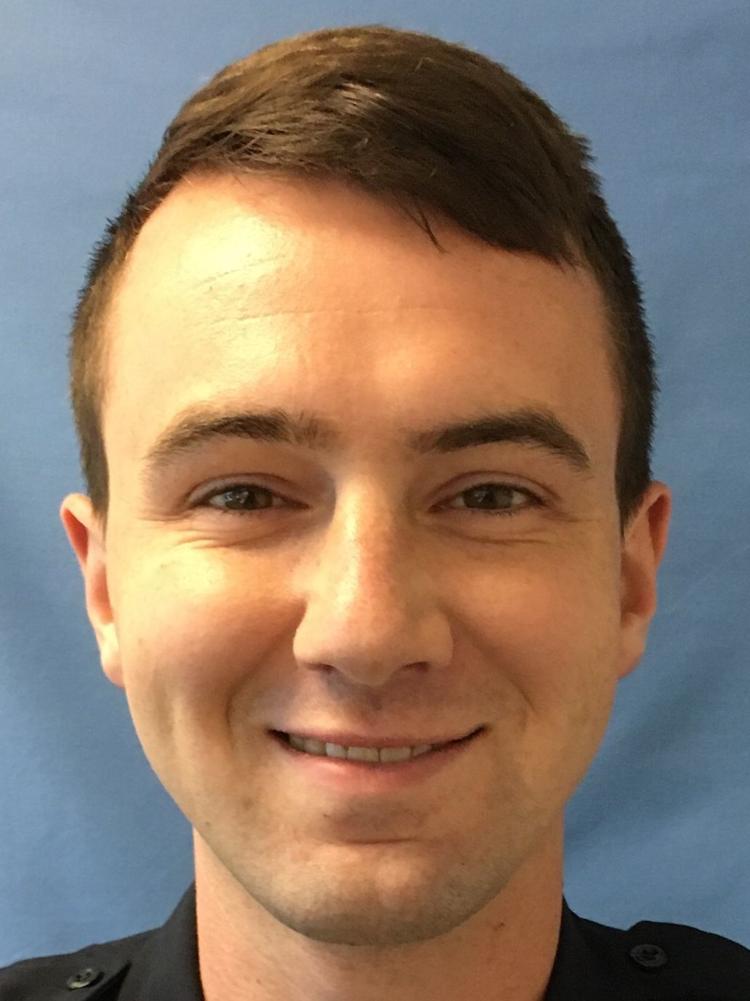 Earlier this month, Beaulieu, 25, signed an agreement with a Merrimack County prosecutor that calls for two misdemeanor criminal threatening charges to be dropped as long as he completes 50 hours of community service, not possess guns for the next two years and continue with his current therapy.
Assistant Merrimack County Attorney Carley Ahern said Beaulieu has returned to Connecticut, where his parents live. She would not have signed the deal if she thought Beaulieu were a danger, she said.
"I think he was just young," Ahern said.
The outcome is the latest in a series of criminal cases involving schools and perceived gun threats.
In February, a Hillsborough County jury cleared Hillsborough resident John Thomas of murder solicitation and other charges stemming from comments he made at his high school graduation rehearsal last year.
Earlier this month, Antrim resident Anthony Wheeler agreed to a suspended sentence on criminal threatening charges after posting a photo of himself online with two realistic-looking guns. The online photo prompted ConVal Regional High School to cancel school for a day last November.
Both teenagers waited in jail for 80 days to have their cases heard.
Beaulieu was jailed for only a couple of days and then released under a host of bail conditions.
When Beaulieu was arrested in December, police said he tried to recruit a fellow cadet into a suicide pact during the Dec. 13 graduation of the New Hampshire Police Standards and Training academy in Concord. And he commented to another cadet that a single shot fired into the air at graduation would prompt enough crossfire that all of the graduates would be killed.
"It resolved itself in a very fair and proper fashion," said Beaulieu's lawyer, Mark Sisti. He described Beaulieu as "a good guy down deep" who may have been under stress and whose words were misinterpreted.
"The bottom line is, he meant no harm to anybody," Sisti said.
Laconia Police Chief Matt Canfield said he only learned about it when a friend told him about a newspaper article that said the case was settled.
"It came as a surprise to us," he said, noting prosecutors usually inform police about high-profile cases. He didn't understand Ahern's comment about Beaulieu's age. "He was certainly old enough to know better; he was 25 years old," Canfield said.
Beaulieu is an honorably discharged veteran who served three years in the Army's 101st Airborne Division. He passed all sorts of background checks and training before his arrest: six weeks of in-house training with Laconia police, 16 weeks of training at the police academy, and an extensive background investigation that included interviews with family, friends, fellow students and his Army commanding officer.
Laconia police put him through a behavioral assessment and written exam evaluated by a psychologist.
Canfield said Laconia police examined its background procedures and even spoke to the psychologist that reviewed Beaulieu. He said he couldn't find room for improvement.
"I don't know where he was coming from; it was quite a shock to us," Canfield said.