A vocal police chief said she will go as far as endorsing a qualified candidate for Hillsborough County Attorney next year, following the rejection of a former Manchester police chief to oversee most decisions in the troubled prosecutor's office.
About a dozen police chiefs lined the rear of the Peterborough Town Hall meeting room on Tuesday to witness the Executive Council reject the appointment of their former colleague, David Mara, as assistant attorney general.
For months, police chiefs have grumbled about Hillsborough County Attorney Michael Conlon's office, complaining they aren't kept abreast of plea bargains or given much opportunity for input. That came to a head early this month when Manchester Police Chief Carlo Capano termed a plea bargain in the overdose death of a child disgusting. Within days, Attorney General Gordon MacDonald took over prosecutorial oversight of the office, stripping newly-elected Conlon of one of his most important responsibilities.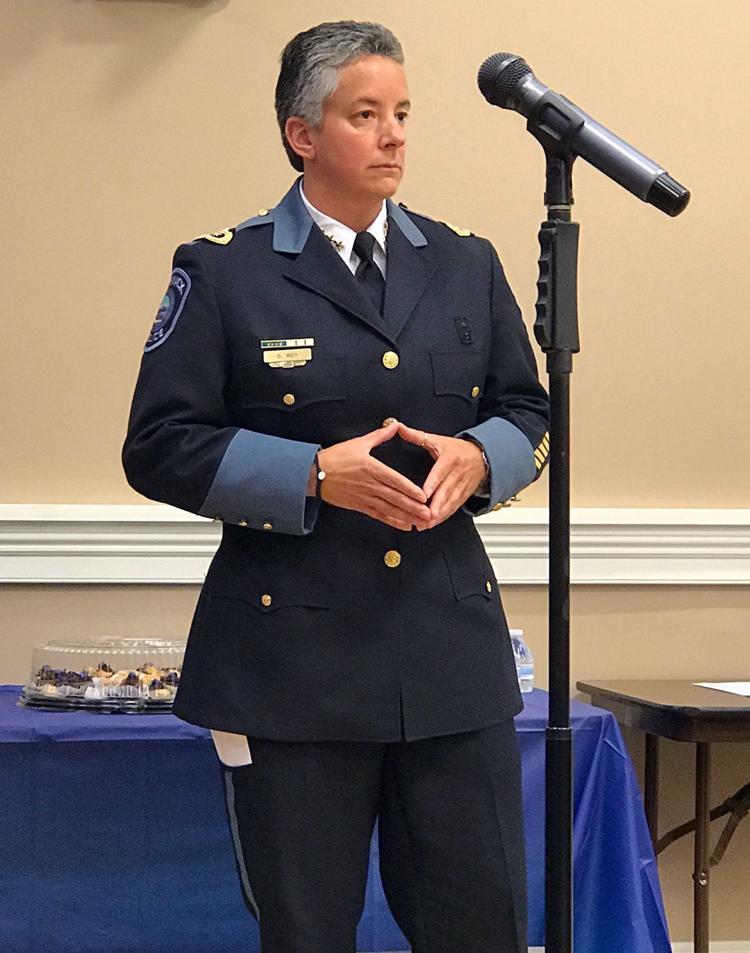 "Collectively, we are just beyond frustrated," said Denise Roy, the police chief in Merrimack. "Nobody asks our opinion. We are the ones in law enforcement. Day in and day out, we deal with the same people. Just like a victim, we have a right to give our opinion as well."
MacDonald had named Mara to oversee the prosecutorial decisions in the office. State law gives MacDonald the oversight of all prosecutions in the state, and his office has signaled it will continue to do so in Hillsborough County, but with other assistants and not Mara.
"At this point, anyone within the system is stuck in a transient hell," said Michael Iacapino, a Manchester defense lawyer who has been critical of MacDonald's takeover, saying it subverts the democratic process.
"It was overkill," he said.
The uncertainty in leadership means that the office won't be able to pursue programs to reduce addiction, implement pretrial diversion and expand drug court, he said.
Iacapino said police do get a say in cases: They prepare an investigation and send it to prosecutors, and they appear as witnesses at trial. It's not their job to get involved in plea bargains, he said.
But Hudson Police Chief William Avery said he wants better communication with prosecutors.
"Police officers, detectives put a lot of time and effort into every single case they work on. They care," he said.
In a statement, Capano said he will continue to work with county and state prosecutors.
Neither of the two candidates for Manchester mayor — incumbent Joyce Craig or Victoria Sullivan — made themselves available for interviews to discuss Capano's actions, the Executive Council vote and the County Attorney office.
Craig issued a two-sentence statement and said she welcomes collaboration and additional resources. She is a Democrat, as are Conlon and the two executive councilors whose vote upended Mara. Craig is also the wife of a defense lawyer and the daughter-in-law of a former police chief.
In a longer statement, Sullivan said Manchester is directly impacted by the crisis underway at the County Attorney office.
"A 20-month old child died, which was the last straw. That is beyond heart-wrenching," Sullivan, a Republican, wrote in an email. "So as a mother, I can certainly understand why our Attorney General felt the need to step in. Would I prefer this to be taken care of at the ballot box? Absolutely. However, those are not the cards we have been dealt."
County attorneys are elected every two years in partisan elections, and neither Conlon nor his predecessor had any experience as prosecutors when elected.
Police chiefs are usually loath to get involved in politics. But Roy said she would endorse a qualified candidate for prosecutor, stressing that the political party of the candidate would make no difference.
"I'm all about democracy. The people who vote need to be aware of what's going on," Roy said. "They can't be well informed if the police chiefs keep it to themselves."