CLAREMONT — The Newport man who drove a pair of brothers around Claremont during a December shooting incident won't go to jail after he pleaded guilty to criminal mischief.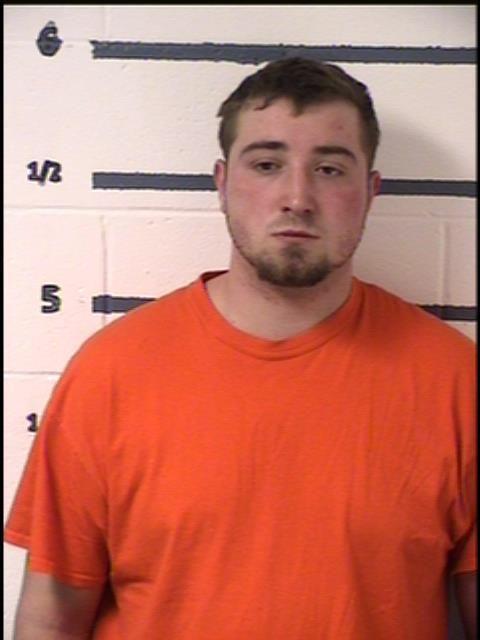 Brandon Teeter, 19, entered into a plea agreement this week in the Sullivan Superior Court in Newport, pleading guilty to the misdemeanor of criminal mischief. The felony first-degree assault with a deadly weapon count was dropped. Teeter was sentenced to a year in jail, all suspended for three years.
Teeter was the driver when brothers Matthew Barry, 24, of Newport, and Tyler Barry, 26, of Claremont, went looking through Claremont on Dec. 30 for someone named Brian, telling people they wanted to kill him, according to an affidavit filed in court.
The brothers shot off a handgun during the incident, and gunshots hit two homes in Claremont, though no one was reported injured.
According to the affidavit written by Claremont Police Capt. Stephen Lee, the Barry brothers were headed to a camp in Unity with Teeter, and stopped in Claremont to buy beer and beef jerky. Matthew Barry kept a 9 mm Ruger pistol in his waistband, Teeter told police, according to the affidavit.
At some point in their evening, the brothers became agitated and wanted to find this Brian and kill him, Teeter told police, according to the affidavit. They stopped at the Common Man restaurant and accosted employees, looking for Brian, according to Lee's affidavit.
Teeter did not know the full name of the Brian the brothers were looking for, or why Brian owed them money, he told police according to the affidavit.During their night in Claremont, police cite Teeter as saying, Matthew Barry fired his gun in the air as they were driving. Matthew Barry later encouraged his brother to fire the gun at a house while they were driving, according to Lee's affidavit.
Teeter further told police about videos he took of the brothers walking in Boston and firing the gun into the air, according to Lee's affidavit.The brothers pleaded guilty to charges earlier this year.
Matthew Barry will serve 12 months in the House of Corrections for conspiracy to commit criminal mischief. He also received a suspended 3-1/2 to 7-year prison sentence at the New Hampshire State Prison for reckless conduct with a deadly weapon.
Tyler Barry was sentenced to 24 months on the same charges.