MANCHESTER — The Hillsborough County prosecutor fired last month after an onslaught of Manchester police complaints has filed a lawsuit against Hillsborough County Attorney Michael Conlon, claiming unjust termination and whistleblower retaliation.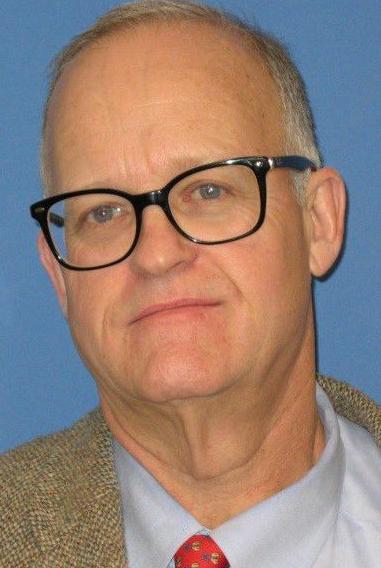 Amherst resident Donald Topham filed the lawsuit Thursday in Hillsborough County Superior Court in Manchester, the courthouse where he prosecuted often complicated, high-profile cases for about 16 months.
The freshman Hillsborough County attorney fired Topham in October following a flurry of criticism from police of a Topham-arranged plea bargain.
The plea bargain put Manchester resident Joshua Garvey behind bars for a minimum of five years followed by two years in a residential drug treatment program for the negligent homicide of his toddler son, who died of a cocaine overdose.
"This is a matter that involves preserving the integrity of prosecutorial discretion and independent legal thought," said Manchester lawyer Sean List, who is representing Topham.
Conlon texted a "no comment" to a reporter who emailed him a copy of the lawsuit.
The lawsuit means that a jury may one day hear the intrigue that unfolded in September, when Topham convinced a judge to accept the plea bargain in the Garvey case. Manchester police publicly called the sentence disgusting. Criticism of the plea bargain, following other complaints, prompted Attorney General Gordon MacDonald to commandeer all prosecutorial duties in Conlon's office.
MacDonald's move left Conlon, a Democrat elected last year with no prosecutorial experience, as titular head of the office, an administrator with no ability to influence prosecutions.
List stressed that the lawsuit does not find fault with Manchester police or MacDonald's office. But it is extremely critical of Conlon and how he reacted to complaints from police.
"Rather than standing behind the plea deal, Michael Conlon scapegoated and fired Attorney Topham," List said in an interview.
One key passage of the lawsuit recounts Conlon calling Topham into his office the Monday after the plea bargain. Conlon told him Manchester Police Chief Carlo Capano had called him the previous night screaming about the Garvey plea. According to the lawsuit, Manchester police had insisted on a plea bargain of 20 to 40 years or a trial.
Topham told Conlon the reasoning behind the sentence. Topham noted that Conlon has never signed off on plea bargains.
"In response, Attorney Conlon, then crying, told Attorney Topham: 'You should have called me so that I didn't get screamed at.' " Conlon then put Topham on leave and fired him about a month later.
The lawsuit mentions previously reported facts about the office: departures of experienced prosecutors and staff; the growing frustration of MacDonald's office with Conlon; the failure of Manchester police to provide Topham with evidence favorable to defense lawyers; a lenient plea bargain in a similar case that was fashioned by a current senior attorney general.
Topham's Oct. 1 termination letter said he was fired for "violation of the expectations of the management team," the lawsuit quotes. "(Topham) was not even afforded the decency of an in-person termination discussion," the suit reads.
Deputy Attorney General Jane Young, who has performed much of the oversight of the Hillsborough County Attorney office, stressed that the Attorney General's office does not involve itself in the hiring and firing of local prosecutors. But she acknowledged her office will provide input into hiring decisions when asked by county attorneys.
"Our role is pretty clear in this office. We have no direction in hiring and firing, and that included Donald Topham," Young said. But she did not answer a direct question about whether she or her office provided advice to Conlon about Topham.
The suit also includes claims that Topham tried to rectify two issues with the office. He alerted Tina Nadeau, the chief justice of the Superior Court, that Conlon's office had provided instruction to grand jurors about strangulation, a practice he thought was improper. He also alerted Hillsborough County commissioners about an unspecified cyber-security issue in Conlon's office, the suit reads. The issue would compromise confidentiality of personal information about victims, defendants and privileged communication.
"The (Hillsborough County Attorney office), which has access to many confidential records of defendants and crime victims, was failing to adequately protect its electronic files, email communications, calendars and network server," the lawsuit reads.
Conlon did not answer an email seeking comment on that claim. County Commission Chairman Toni Pappas said commissioners forwarded the complaint to the county Computer Information Systems department. She did not know the outcome. Young said she was unaware of any cyber-security issues.
The deputy attorney general acknowledged that the Hillsborough County prosecutors sought reindictment of about a dozen cases involving strangulation following the Topham complaint. They did so out of an abundance of caution, Young said.
In the lawsuit, Topham demands lost wages and benefits and damages to cover emotional distress, reputational harm, lost earning capacity and attorney fees.
He also seeks damages to compensate for wanton, malicious or oppressive manner of his termination.
Topham's lawyer said the suit does not seek reinstatement. The current environment in the office would not be conducive to his reemployment, List said.
Young said she did not want to weigh in on Topham's employment or termination.
She said MacDonald's office will continue to oversee prosecutorial functions until it believes the safety and protection of Hillsborough County residents has been achieved.
On Oct. 30, her office modified a previous policy that required Attorney General prosecutors to approve all plea bargains and decisions to drop charges. The new policy necessitates approvals only for Class A felonies and violent crimes.
Conlon's term expires at the end of next year.