SALEM — A critical town audit that sparked investigations into the police department's top brass originated from a late-night crash of a Jeep Wrangler in 2017, according to court documents.
In a lawsuit filed by retired Salem deputy police chief Robert Morin against Mary-Jo Driggers of Salem in May, Morin states that a complaint by Driggers to Town Manager Chris Dillon about the Jeep crash and subsequent warrant-less search of her family's home were the impetus to the Kroll audit.
Morin is suing Driggers for defamation based on statements she made to town officials and Kroll Inc. investigators.
The events of Nov. 23, 2017, described publicly for the first time in Morin's suit, surround Driggers' son Michael Driggers.
The suit alleges Michael drove his mother's car while drunk, crashed it into a wall, abandoned it and went home. Michael, who was 19 at the time, was dating Morin's girlfriend's daughter, according to the lawsuit, and she was also at the house that night.
Police found the abandoned Jeep Wrangler around 2:30 a.m. and, after learning it was registered to Mary-Jo Driggers, went to her house on Fox Run Lane where they found several vehicles parked in the driveway, including Morin's girlfriend's daughter's vehicle.
According to the lawsuit, Lt. Shane Smith sent Sgt. Michael Bernard to wake up Morin, who came to Drigger's house later that night with his girlfriend.
Morin alleges Driggers was uncooperative with officers who wished to check on Michael to make sure he was uninjured. Driggers allegedly told police she didn't think he drove her car, saying it might have been one of his friends.
At one point, police arrested Driggers and placed her in handcuffs, according to the suit. After Morin showed her pictures of the crash and explained their concerns, she allegedly let them search the house, where they found Michael intoxicated. The lawsuit states Michael's blood-alcohol level registered as .16 about five hours after the crash.
On Jan. 3, 2018, Michael pleaded guilty to conduct after an accident and unlawful possession of alcohol and intoxication.
"As we know we unfortunately live in a very litigious society," Driggers said in an emailed statement. "I can't comment on this lawsuit at this time as I'm a victim in a case being investigated by the Attorney General's office. I will say that I have the utmost respect for the honest and hard-working men and women at the Salem Police Department."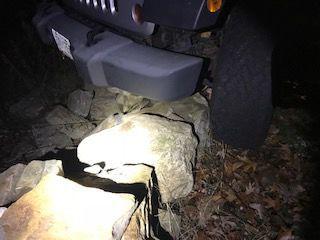 'Intimidating fashion'
In Kroll's audit and report on the Salem Police Department's internal affairs processes, a citizen recounted being arrested "without cause" and was released after agreeing to allow officers to speak with a sleeping family member. Driggers told the Union Leader she was the one who shared this account.
According to the report, she said she was coerced into allowing the search of their home, and, during the search, officers were using unprofessional language and illegal searches were conducted of Michael's dresser drawers.
Details within Morin's lawsuit against Driggers, and the role he plays in the events outlined, make it clear that he is the officer identified in the Kroll report as "Supervisor B."
In the report, the complainant Morin assumes is Driggers told Kroll that the arrest was "predicated on the suspect's dating a member of Supervisor B's family."
She also alleged unethical prosecutorial actions and that, after the arrest, Morin had tried to intimidate the family by increasing patrols in her neighborhood. The complainant also told Kroll that when she and Morin were at the same party, he was staring at her "in an intimidating fashion."
Many of these specific allegations, including the alleged patrols and alleged attempts to intimidate Driggers at a New Years Eve Party are also outlined in the lawsuit as defamatory misrepresentations.
"Kroll spoke with the complainant and Supervisor B, and while there are a lot of similarities between the accounts, there are some disputed points in each version," investigators wrote in the Kroll report.
Morin's lawyer, Andrea Amodeo-Vickery, said they believe Driggers' complaint was one of the main reasons for the audit taking place.
According to the lawsuit, Driggers filed her complaint to Dillon on Jan. 8, 2018, and Dillon engaged Kroll Inc. to perform an audit of the department the following month.
Dillon told the Union Leader he had received information prior to Driggers' complaint and had already been considering an audit, but it was a factor in his decision.
"This confirmed that a review needed to be done," Dillon said.
Morin says in his lawsuit that Driggers' complaint led to a review by the Attorney General's office in 2018, contributed to a negative audit report, and ultimately led to his administrative leave this year as the state has initiated grand jury proceedings against him.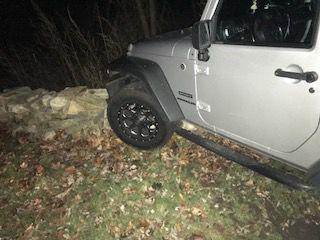 Ignored complaint
Kroll investigators wrote in their report that the complainant of the house-search incident, Driggers, contacted Town Manager Chris Dillon for assistance with her complaint. Dillon told her to put it in writing and said he would forward it to then Chief Paul Donovan.
Driggers told Kroll that no one from the police department contacted her or any of her witnesses.
According to the audit report, Donovan told Kroll that he did not investigate the complaint because it was forwarded by Dillon. He said Dillon violated the collective bargaining agreement by investigating the complaint and conducting his own interviews. Dillon said all he did was forward a complaint after speaking with the complainant.
Kroll notes in its report that filing complaints through the town manager was allowed by police policy, and that by not conducting a fair and thorough investigation, Donovan violated that policy.
Last year, Donovan sued the town to get a two-day unpaid suspension overturned. Dillon had suspended him for insubordination after an August meeting to discuss a citizen complaint that Dillon had forwarded turned sour. Dillon confirmed Monday that complaint was Driggers'.
In that lawsuit, which was since settled as part of Donovan's separation agreement with the town, Donovan allegedly told Dillon to stop "entertaining people and send them to the police department."
Supervisor B
Deputy Chief Robert Morin, Capt. Michael Wagner, Sgt. Michael Verrocchi and former Chief Paul Donovan are under criminal investigation by the Attorney General's office.
Robert Morin, who retires as deputy chief of the Salem Police Department on Saturday, is sui…
In light of the fact that Supervisor B is Morin, other allegations in the Kroll report can now be linked back to him.
Kroll concluded that Morin's interactions involving members of his family and friends, while reporting as a member of law enforcement, were "quite concerning."
"Kroll is aware of at least four instances in which complaints were made against Supervisor B alleging inappropriate actions against individuals involved with his family. One of these interactions resulted in a criminal complaint filed against Supervisor B that led to no administrative action by the Salem PD," the report states. Further details surrounding the criminal complaint have not been released to the public.
Auditors said Morin appeared to get preferential treatment in this way.
"Kroll notes that similar actions by patrol officers and other members of the department have resulted in significantly different responses."
Auditors wrote that Salem had no policy governing how best to respond to situations involving family and friends, unlike most police departments, many of which include prohibitions against intervening.
In one section of the internal affairs audit report, Kroll describes allegations from a member of the public who filed a complaint against Supervisor B about a family member who was arrested. The complainant alleged Supervisor B had a relationship with the person arrested, the arrested person attempted suicide while in custody, and the suicide attempt was not documented.
Morin is also suing the town, Dillon, and HR Director Anne Fogarty for defamation in a single suit. A separate suit against former HR Director Marie "Molly" McKean is under seal.