Elliot Hospital and the Valley Street jail are closer to being forced to explain to a jury the 2013 paralysis of Manchester resident Fern Ornelas after a federal judge issued a ruling last week that keeps alive the high-profile lawsuit over his care at the two institutions.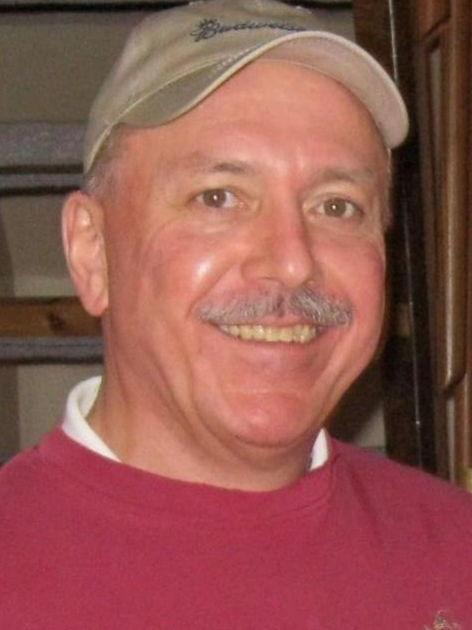 U.S. District Court Judge Steven McAuliffe said constitutional claims of civil rights violations against Valley Street jail can move forward, as can negligence claims against Elliot Hospital.
Ornelas, who died in 2019, was rendered paralyzed at some point after a fight at the hospital and a nine-hour stint at the jail, according to the lawsuit, which is brought under the same federal law that lawyers cite when they hold police accountable for abuse.
"The record in this case straddles the line between apparent medical incompetence and negligence on the one hand, and deliberate indifference, on the other," McAuliffe wrote about Ornelas' medical care at the Valley Street jail. McAuliffe rejected claims about excessive force on the part of corrections officers.
The attorney bringing the case, Boston lawyer David P. Angueira, said McAuliffe basically laid out the case for him, and the remaining defendants have little left to stand on. Now is the point where parties either begin serious negotiations to settle or harden and prepare for trial, Angueira said.
"That's the end of the legal fight. The only thing left now is a trial," he said.
Ornelas died last August, and his twin sister has continued the $25 million suit on his behalf.
Summary judgment denied
McAuliffe's order was on a motion for summary judgment, a key point in a lawsuit at which a judge decides whether any legal issues prevent the case from moving forward.
Telephone messages left for an Elliot Hospital spokesman and the lawyer for Hillsborough County, which operates the Valley Street jail, were not returned.
Angueira said he has dropped claims against Manchester police, who briefly had custody of Ornelas when they booked him at the police station then transported him to the jail. Police have no medical staff and were not obligated to provide medical care, he said.
On Oct. 15, 2013, Ornelas, then 54, was taken to Elliot Hospital following a car accident. His sister asked for a mental health examination. He was diagnosed with bipolar disorder and committed to the state psychiatric hospital.
The doctor noted paranoia, hallucinations and mood swings. The state hospital was full, so Ornelas was placed in the Elliot's secure psychiatric ward.
He got into a fight with a security guard there the following day. Both the guard and Ornelas were injured, and Manchester police charged Ornelas with simple assault.
Elliot Hospital performed a CT scan of his head and cleared him for custody. His medical discharge papers read: "Return to emergency department as soon as possible if persistent vomiting, confusion, weakness to arms or legs or any other concerns."
He arrived at Valley Street jail minutes after midnight on Oct. 17. Nine hours later, he was back at the hospital with a broken neck.
In between that time, Ornelas flooded his jail cell and jumped off his top bunk onto corrections officers who entered the cell to restrain him. He was placed in a restraint chair that rendered him immobile, and his health deteriorated.
Judge: It's up to jury
McAuliffe quoted exhibits and depositions to specify when Ornelas experienced the confusion, weakness and numbness that Elliot physicians had warned about in his release order.
"Hillsborough County Department of Corrections staff observed Ornelas exhibiting nearly every one of those symptoms during his time at Valley Street. But they failed to return Ornelas to the hospital (or emergency room, doctor's office, or clinic) for evaluation and treatment, as instructed," McAuliffe wrote.
McAuliffe wrote that the jail medical staff followed procedures for observing and recording Ornelas' symptoms. But a jury could fault the staff for not acting on the information.
"Such conduct can be found to amount to a knowing refusal to provide necessary care. That is, the care actually received could be found by a jury to be 'so clearly inadequate as to amount to a refusal to provide essential care.'" McAuliffe wrote.
Ornelas ended up in long-term adult care after his injury. He died following complications from a surgery.
While most of McAuliffe's 49-page order focuses on Hillsborough County and the Valley Street jail, he also denied Elliot Hospital's motion for summary judgment.
Angueira said he believes Elliot has significant legal exposure in the case, but judges are hesitant to delve too deeply into medical matters in pretrial rulings.
Ornelas' sister, Dunbarton resident Anna Silva, is committed to seeing the case move forward, Angueira said.
"She's numb. She's been numb since it happened," he said.
No trial date has been set.