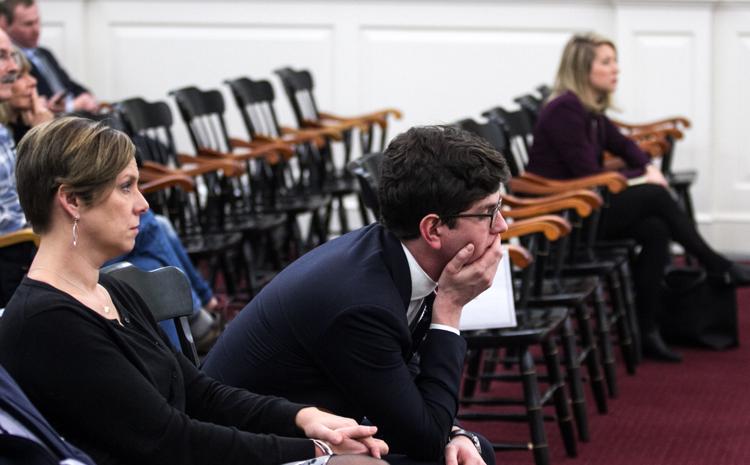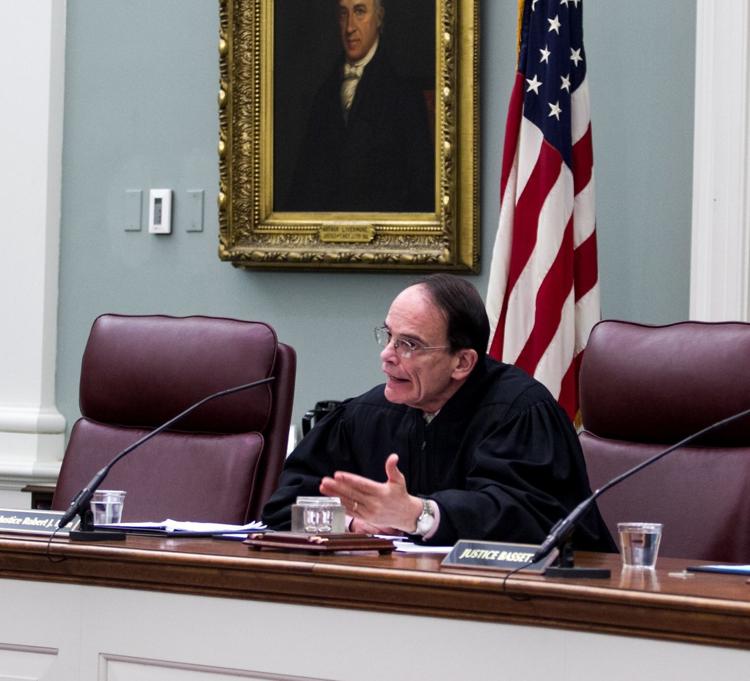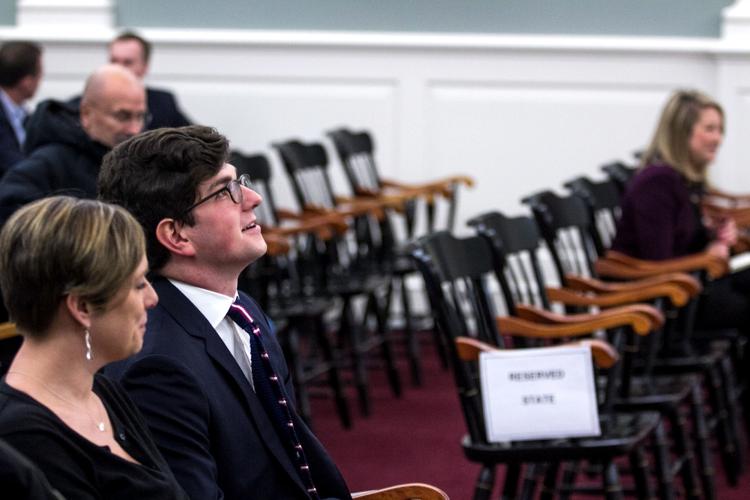 CONCORD — St. Paul's School graduate Owen Labrie returned to the New Hampshire Supreme Court on Wednesday, hoping jurists would rule that the lawyers who got him acquitted on several rape charges didn't do their job well enough.
It was the second time in as many months that the Supreme Court has heard an appeal of Labrie's 2015 convictions on misdemeanor sexual assault and felony computer crime charges.
Earlier this month, the court rejected his first appeal.
The case argued Wednesday dealt with whether Labrie's Boston trial lawyers provided effective counsel.
"A defense lawyer's obligation is to have a strategy," said Christopher Johnson, his public appellate defender.
He faulted the lawyers for not telling the jury they had to determine that Labrie had intended to engage in sex with fellow student Chessy Prout when he emailed and texted her to arrange a bell-tower rendezvous at the St. Paul's campus.
The lawyer arguing on behalf of the prosecution, however, noted that the jury returned innocent verdicts on the most serious charges of Class A felony sexual assault charges, which would have sent Labrie to prison for 30 to 60 years.
"You're saying the defense was actually quite successful," Chief Justice Robert Lynn said.
"Correct," responded Assistant Attorney General Sean Locke.
Labrie's arrest and trial focused on the elite St. Paul's School and a "Senior Salute" game of sexual conquest. Disclosures during the Labrie trial prompted a lengthy Attorney General investigation. The investigation ended in September, with St. Paul's agreeing to take steps to provide training on sexual assault and services to victims.
The September oral arguments drew Prout's parents, who talked at length with the media, and Labrie's New Hampshire lawyer, Jaye Rancourt, who spoke on his behalf.
The Prouts were not on hand Wednesday, and Locke was the only one to address reporters after the oral arguments.
Labrie left the courtroom surrounded by reporters, photographers and video camera operators. He would not respond to questions.
If the ineffective counsel appeal is successful, Labrie would be retried on the misdemeanor convictions and the felony computer use charge, Locke said.
The Supreme Court usually takes about three to six months to rule on a case.
Meanwhile, Labrie is expected to return soon to Merrimack County Superior Court, where he has asked to have the remainder of his one-year jail sentence suspended.
No date for that has been set.