MANCHESTER — A city man will not face criminal charges for the July shooting that killed 42-year-old Jason Barry on Union Street.
Attorney General Gordon MacDonald issued a 29-page report Thursday saying that if the case had gone to trial, prosecutors would not have been able to disprove Colin Bouchard's claim that he acted in self-defense.
Barry had been a passionate disc golfer, remembered as sweet and funny by his sister, Jessica Dannat.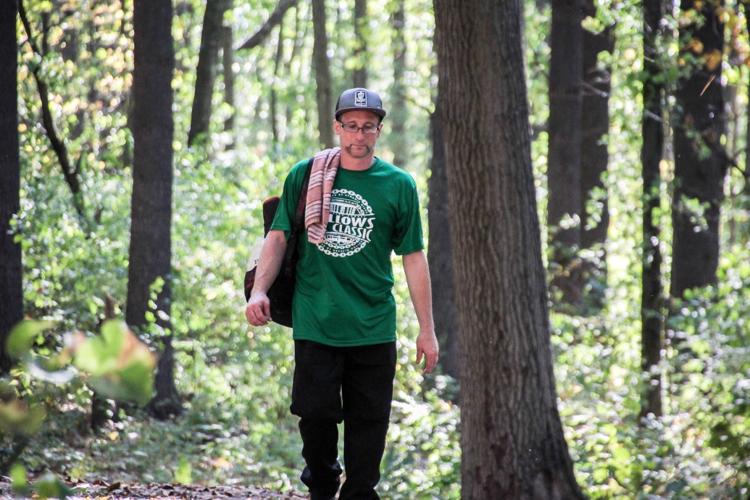 Dannat thought her brother was waiting for his former girlfriend to get out of work, late on July 18. That woman told police that Barry might have been passing the time tossing the rubbery Frisbee-like discs he used in playing disc golf. Dannat wondered if one of the discs had skidded into the garage at 874 Union St. In the report, police said the garage door was broken, and stuck open.
According to the Attorney General's report, Bouchard, 24, was about two miles from his home when around 11:45 p.m. on July 18, he got a phone notification from a surveillance camera in his garage. He watched footage showing a man near his garage at 874 Union St.
Bouchard did not call police. Instead, he later told officers, he drove home, parked, and went into his house to get a handgun.
When Bouchard got back to the garage, he told police, Barry was crawling out of the garage. Bouchard said he told Barry to stop, and then shot him. An autopsy found Barry died of a single gunshot wound: the bullet went into his left cheek, and exited through the right side of his scalp.
Bouchard called 911. When police arrived, they found him lying face-down on the pavement, apparently distraught.
As police interviewed him in the early hours of July 19, Bouchard repeatedly said he feared for his life and property. But he told police that he did not call 911 to report the man on his property because he had been taught to resolve problems himself.
Dannat cannot fathom why Bouchard didn't call police that night, if he thought there was an intruder in his garage.
"We're gun owners too," she said. "But I'd call the police, because that is what they're there for."
She does not think Bouchard could have felt threatened: Barry was much smaller than he was, and had been crawling on the ground, she said.
"My brother didn't even get to his feet."
In a statement released by his attorney, Bouchard said he thinks of Barry and his family every day. He thanked the Manchester police and the Attorney General's office for their work, and said again he acted in self-defense, not out of a desire to kill Barry. "Simply stated, I acted in defense of myself, my property and the tenants that also live there."
"He murdered my brother, whether he meant it or not," Dannat said of Bouchard. "He took a life. My niece gets to grow up without a father."
Dannat's attorney said the family would likely pursue a wrongful death lawsuit.
"There's no reason to even put yourself into that position. That's why we have a police department," said Dannat's attorney Joseph Kelly Levasseur, who is also a city alderman.
In the report, prosecutors wrote Bouchard's account of the shooting was inconsistent; investigators could not conclude that his actions were justified.
"Regardless, since the state cannot disprove Mr. Bouchard's self-defense claim beyond a reasonable doubt, no charges will be filed against him in connection with Mr. Barry's death," the report states.