MERRIMACK — The town's police chief recently walked out of a meeting with Hillsborough County Attorney Michael Conlon after his agency asked that select misdemeanor animal cruelty cases from Merrimack be transferred to his office.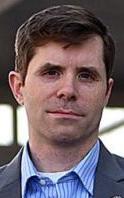 MERRIMACK — A lawyer representing Nancy Bucciarelli, the woman accused of pushing her dog in…
"I am frustrated with the County Attorney's office," Chief Denise Roy said last week.
Over the past year, she said, the office has requested the transfer of several animal cruelty cases — mostly cases where dogs have been left in vehicles and the owners have been arrested on misdemeanor offenses.
For most of those cases, however, a disposition was already in the works or an offer had been made, so the case remained in Merrimack.
"I was pushing back a little," said Roy. "They want our dog cases."
In the midst of a major drug epidemic in Merrimack, where 13 fatal drug overdoses have occurred in the past 18 months, Roy questioned why the County Attorney's office would want to prosecute misdemeanor animal cruelty cases when the staff is handling felony prosecutions.
Then, when Nancy Bucciarelli was charged with pushing her dog into a lake and watching it drown on June 8 at Wasserman Park in Merrimack, Roy said she received an email from Conlon's office within 48 hours of Bucciarelli's arrest telling the chief to transfer the case over.
"He said it wasn't a request," said Roy, adding it didn't sit well with her and she requested a face-to-face meeting with him.
"I was completely discouraged with his responses," she said, explaining there was no reason that Merrimack's police prosecutor, Jason Moore, could not handle the case, which had gained national attention.
To date, the agency has asked for five of Merrimack's animal cruelty cases, according to Roy. Although three were previously disposed of and never transferred over, the county attorney's office is now prosecuting two of the cases.
Roy said she walked out of the June 26 meeting with Conlon, admitting that she was frustrated by the lack of progress.
"We were ready to go forward with the case," she said. "I have the utmost confidence in (the police department's) attorney to handle this."
Now, Roy said, she knows nothing about the status of Bucciarelli's case. Bailey, an 11-year-old golden retriever, died in the incident.
Roy acknowledged there was frustration with the County Attorney's office when former County Attorney Dennis Hogan was at the helm, but she was optimistic that things would improve after Conlon was sworn in in January.
"I was hopeful things were going to change with Michael Conlon, but they haven't," she said.
Roy questioned how Conlon could receive a budget increase, in part to hire more attorneys to assist with an influx of cases, but then take on additional misdemeanor cases that her department should be prosecuting.
"I have no concerns about the investigatory or law enforcement capabilities of the Merrimack Police Department. We are simply doing our job as prosecutors for the county to ensure that justice is done for the community," Conlon said in response last week.
He said his office is responsible for the adjudication of all crimes in the county — from violations to manslaughter.
Conlon said he looks forward to working with the Merrimack Police Department to get the best possible results. Conlon said perhaps these types of transfers have not occurred with previous county attorneys, but he said it is his duty to ensure that justice is brought forward for all cases prosecuted in Hillsborough County.
He stressed that Merrimack is not being singled out, but that there seem to be a higher number of animal cruelty cases in that town.
Although his office has assumed the primary responsibility for the Bucciarelli case, Conlon said many offers were made to have Moore assist them with the prosecution.
"They declined that offer," Conlon said.
Earlier this month, Conlon told the New Hampshire Union Leader that his office and the county's police chiefs are on the same team — to ensure that public safety is upheld and victims receive justice.
"Sometimes, in making decisions based on what we see in the courtroom and judges ... there is going to be a difference of opinion," he said, stressing they are all public agencies.
As a new county attorney, Conlon said it is his goal to move forward and rebuild relationships that may have been poor under his predecessor.
"We are all extremely busy and understaffed," he said, stressing the need for strong communication between his office and area police chiefs.
Conlon said he has been trying to attend all of the Hillsborough County Chiefs of Police Association meetings, saying a lot of the chiefs and officers have expressed their appreciation that he is listening to their concerns.
"We have had very honest and productive conversations at those meetings," he said. " ... I welcome communication from chiefs."
The day after Roy's meeting with Conlon, the Hillsborough County Chiefs of Police Association held a regular meeting.
Rainsford G. Deware III, president of the association, said recently that "the matters that were discussed about the county attorney and his office were private matters of a confidential nature."