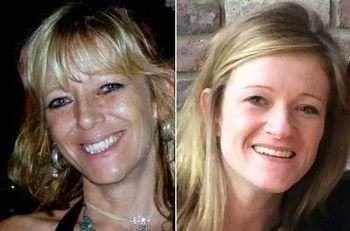 DOVER — A mistrial was declared Thursday after it was revealed state police did not disclose all of the evidence in the case of Timothy Verrill, accused of murdering two women in Farmington in 2017.
The mistrial motion was made by Verrill's defense attorney and state prosecutors lodged no objection, according to a court spokesman.
Prosecutors had alleged Verrill, 37, of Dover was part of a drug ring and had become increasingly paranoid and distracted due to drug use in the weeks leading up to the killings of Christine Sullivan, 48, of Farmington and Jenna Pellegrini, 32, of Barrington.
"We are in shock," said Sullivan's brother, Jeff Sullivan, after the mistrial was declared. "It's extremely disappointing."
The women died Jan. 27, 2017, of stab wounds and blunt-force trauma at 979 Meaderboro Road. Verrill was indicted on two counts of first-degree murder, two counts of second-degree murder and five counts of falsifying physical evidence.
Senior Assistant Attorney General Peter Hinckley said that he and fellow prosecutors Geoffrey Ward and Jesse O'Neill will be at New Hampshire State Police headquarters on Friday morning to inventory what evidence was not disclosed.
He expects once that information is ascertained, defense attorneys Julia Nye and Meredith Lugo will make a motion to dismiss the indictments against Verrill, who will stay behind bars for now.
"Even though the state police did not provide us with some materials, ultimately we as prosecutors have an obligation to submit materials to the defense and we did not do that, so that is our failure, and more specifically mine, as the prosecutor who was primarily responsible for discovery," Hinckley said Thursday evening.
For close to three weeks, Michael Pellegrini, Jenna's father, has been sitting through the trial in Strafford County Superior Court with Jenna's mother and a group of family members. He said he is both disappointed and angry.
"I never expected something like this. I didn't even know it was possible, to be honest with you," Pellegrini said.
He said he hopes the officers who dropped the ball are reprimanded.
Strafford County Superior Court Judge Steven Houran is expected to address jurors Friday morning and dismiss them.
Senior Assistant Attorney General Ward says Hinckley is not to blame for the nondisclosure. Ward is the lead prosecutor on the case and says they first received information last week that some materials were not given to the defense by State Police.
"When it came to our attention, we took immediate action to get those materials, turn them over to the defense and bring it to the attention of the court," Ward said.
That led State Police to conduct an audit that revealed more evidence that was not disclosed to the prosecution or defense. That is why prosecutors agreed to the mistrial Thursday, he said.
Defense attorneys have argued Verrill was not the killer, while prosecutors accused public defenders of creating a "boogeyman" to get their client off.
Sullivan shared the Farmington home where she was killed with convicted drug dealer Dean Smoronk.
Sullivan was killed in the kitchen of that home on Jan. 27, 2017. She was last seen alive about 4 a.m. that day on surveillance video from the home's three-season porch.
Pellegrini was staying with Sullivan while Smoronk was checking on a rental property in Cape Coral, Fla.
Assistant Attorney General Jesse O'Neill called the murders "emotional" and "passionate" during his opening statements in early October, saying the evidence would show that Verrill was the only person at the house with Sullivan and Pellegrini on the night in question, and that he was the one who locked the door prior to committing the killings.
Public defender Julia Nye started her opening statements by talking about the DNA found under Sullivan's ring, under her fingernails and blood found on the ceiling in the kitchen.
"The killer's DNA on the ceiling is not Tim's DNA. Christine clawed at the killer, leaving the killer's DNA under her fingernails. That DNA is not Tim's. Tim Verrill did not kill either of these women. He was not asked to, not encouraged to, not taken advantage of. He is not guilty," Nye said.
Nye and fellow public defender Lugo argue that Smoronk hired someone other than Verrill to kill Sullivan. They say Pellegrini was not a specific target, even though she was stabbed more times than Sullivan.
Smoronk wanted Sullivan out of his house and life because he wanted to expand his drug-dealing business, Nye said, and was courting a local motorcycle club to increase distribution in New Hampshire.