MANCHESTER — Murder suspect Justin Moura had just been struck by the Jeep SUV driven by Jeremy Winslow.
Winslow had threatened to kill him. Moura, an Army infantry veteran who had served in Iraq, went into a "fight or flight" mode and chased the vehicle to an intersection.
Moura's 9mm pistol was in his hand with a round chambered; he was considering shooting out a tire or at least getting the license plate.
At an intersection, the SUV veered toward him, he stepped on ice, his hands shot up and the weapon accidentally fired.
That is the story that Moura, 34, told Manchester police when he went to the police station about 30 hours after the March 2 shooting death of Tanya Hall, 34, Winslow's girlfriend. Moura faces a charge of second-degree murder in her death.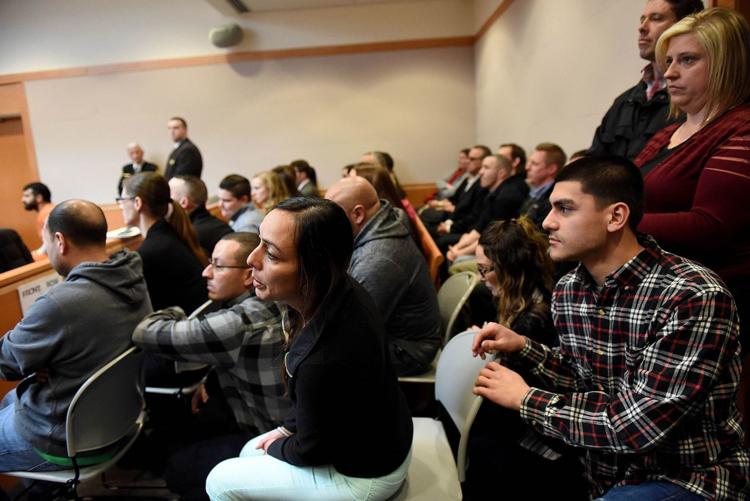 Police Detective Kevin Jusza relayed Moura's statement to a packed courtroom at Hillsborough County Superior Court on Tuesday, where his lawyers asked a judge to release him on bail.
Moura told police he regretted the shooting and said "I can't believe a girl my age is dead."
Judge Amy Messer did not rule from the bench, but said she would do so as soon as possible
Bail is not usually allowed in murder cases. But if Messer rules the case is not strong enough to support a second-degree murder charge, lawyers can then argue for a bail amount.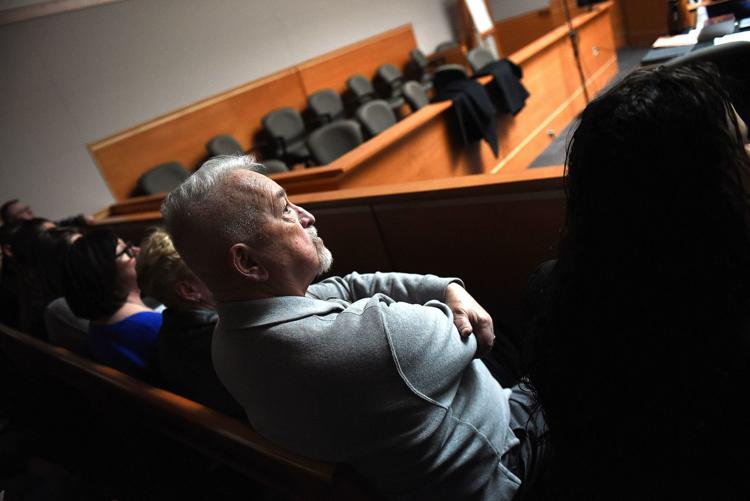 Family members of both Hall and Moura filled the front benches in the courtroom. Several friends of Moura, a member of the BRO motorcycle club, were on hand, as were two uniformed Manchester police officers and at least three detectives.
Police and victim-witness advocates kept the Hall family from reporters. Moura's aunt and uncle spoke briefly to reporters.
"This idiot (Winslow) brought his trophy girlfriend and started something he should have never gotten her involved in. Unfortunately Justin's going to pay," said Ed Sousa.
Sousa's sister, Sandy Barton, said she thinks people will see what happened.
"He's a very good person, a wonderful father, a wonderful nephew," Barton said.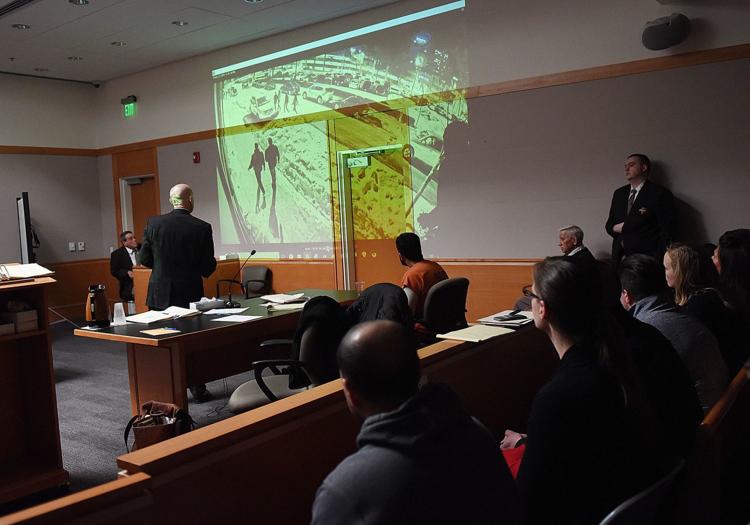 Moura's version contrasts with that given by Winslow, who freely talked to the media last week after Moura's arraignment. Winslow had said that the conflict started inside Club Manchvegas when a member of the BRO club demanded he say excuse me for bumping into him in the restroom. While Winslow and Hall were on the dance floor, BRO members eyed them, so they left; three people followed him outside, surrounded his vehicle and started punching.
Winslow said he took off, heard a pop and Hall slumped into him and died.
But Jusza said video inside the club showed pushing, shoving and punching on the dance floor. Winslow never told police about striking anyone with his vehicle until police asked. And he used Facebook pages to identify Moura.
Both the prosecution and defense lawyers played video captured by surveillance cameras. The prosecution video shows a dark figure, later identified as Moura, approaching the Winslow SUV as it is turning right at the intersection of Old Granite and Granite streets. The figure then runs away.
That is when the gun fired and a bullet went through the rear passenger side window and killed Hall.
The defense video captured an incident minutes before the shooting. Two people approached Winslow and Hall once they got in his vehicle and he was pulling out of his parking spot.
The vehicle eventually lurches forward and clears the curb, striking Moura, Jusza said. He had to use his hands to break his fall, but suffered only bruises and soreness.
"That provided the motive for the defendant's conduct," said homicide prosecutor Peter Hinckley. The explanation of an accident was a self-serving assertion, Hinckley said.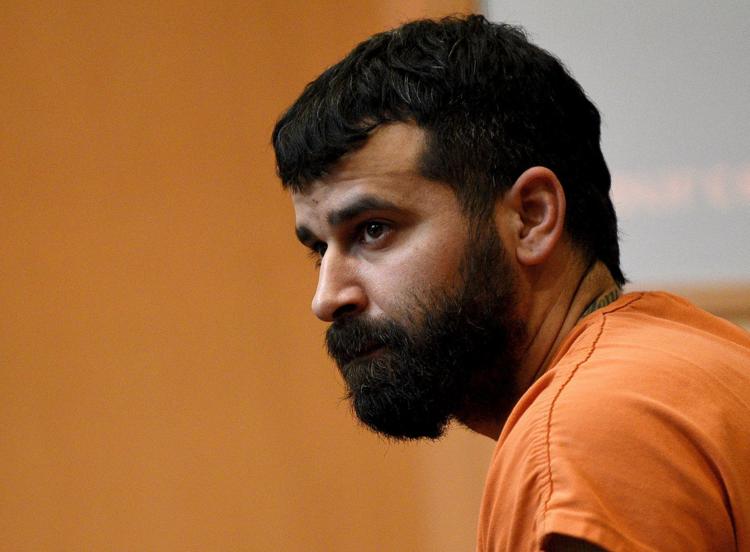 He noted that Moura was carrying a loaded firearm while running through a crowded downtown area and, by his own words, considering shooting at a tire. He questioned why Moura would need the license plate number if he knew Winslow.
Moura did not wait around for police; he only went to the station once he learned Hall died, Hinckley said.
"It was in his words, fight or flight, and he chose the former," said Hinckley, a senior assistant New Hampshire attorney general.
But public defender Stephen Rosecan said prosecutors will have to prove Moura had an extreme indifference to human life.
"What we have here is an accident," Rosecan said. "When he ran after the vehicle, he never had the gun at the ready."